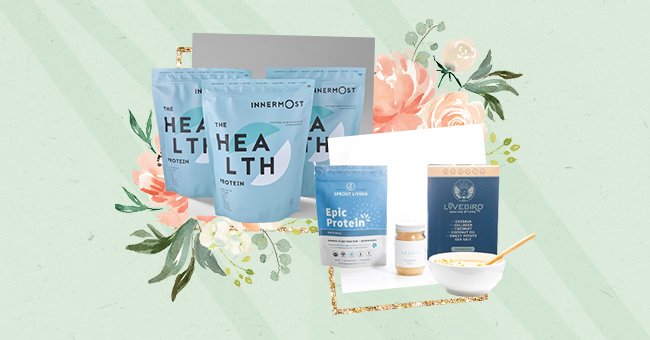 The Best 5 Vegan Protein Powder To Boost Your Protein Intake
If you're looking for a vegan protein powder, there are several options available on the market. From hemp to pea, flax, and chia, it's essential to find one that fits your needs.
Contrary to what many people used to (or still) believe, it's possible to find a great plant-based protein source. It's important to stress that protein powder isn't a dietary essential, though. It's already proven that you will most likely consume enough proteins automatically when following an appropriate whole food plant-based diet.
That said, protein powders are a great complementary source of protein and it helps with muscle tone and hypertrophy. Here you'll find the best five vegan protein powders.
Sun Warrior Protein Powder
The USDA Organic, Non-GMO Project Certified Sunwarrior Warrior Blend is considered one of the best vegan protein powders on the market.
It offers 19 grams of plant-based protein per scoop. It's also allergy-friendly and with no added sugar. You can find both unflavored and flavored versions.
Sprout Living Epic Protein
Sprout Living's Epic Protein is an excellent choice for those on a paleo diet. It has no additives, it's gluten-free, dairy-free, and grain-free.
Each two-scoops offers 26 g of complete plant protein and 5 grams of fiber. Just like Sun Warrior's powder, Sprout Living comes in flavored and unflavored versions.
Bulk Vegan
Made from Bulk's special V+™ plant-based protein blend, this protein powder is loaded with 23g of protein per serving, entirely free from soya, and available in 7 different flavors.
Their exclusive protein blend mixes pea protein, brown rice protein, pumpkin protein, flaxseed powder, and quinoa flour, containing 23g of protein per serving.
Aloha Protein Powder
Aloha's protein powder uses coconut sugar in its formula as a natural sweetener. This protein blend mixes pea, brown rice, hemp, and pumpkin seed protein to provide 18 grams of protein per serving.
Aloha protein comes in three flavors: vanilla, chocolate, and banana. It's non-GMO, organic, soy-free and gluten-free.
Innermost The Health Protein
With a healthy combination of natural ingredients and adaptogens, this protein powder offers 31g of protein in each serving.
It's also packed with a complete amino acid profile to support the immune system and added superfood mushrooms and berries to its formula.