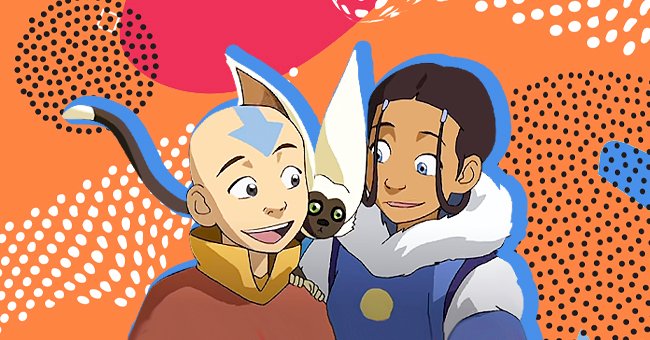 The Best Animated Shows To Indulge Your Inner Child
Cartoons have evolved from slapstick comedy for children into extraordinary works of storytelling for all. Adults can also enjoy their Saturday cereal with the entertainment of animated TV shows.
Gone are the days when adults had to hide their affinity for cartoons. Animations have become universally accepted as a storytelling art form for everyone to enjoy. There are many animated series with compelling storylines and characters, we've chosen to make a list of some of the best.
Avatar: The Last Airbender (2005-2008)
Aang's adventures became a fan favorite after shining through as Nickelodeon's dark horse. The anime aesthetic and Asian culture made this Bryan Konietzko and Michael Dante DiMartino creation a hit.
The series confronts challenging topics through the emotionally authentic character of Aang. Audiences built an attachment to the story through the genuine teachings and experiences presented in the show.
The Boondocks (2005-2014)
The Boondocks follows two brothers in their everyday lives in American society. The show offers a critique and perspective into our culture through these hilarious, young black characters.
The satirical cartoon is not made for children as it uses a lot of profanity and vulgar imagery. The Boondocks has famously called out R. Kelly for his rape allegations, amongst other critical topics.
Hey Arnold! (1996-2004)
Hey Arnold! is an animated series that every adult would find great pleasure in watching (or rewatching). The show's premise observes the life of a 4th grader named Arnold. Audiences watch Arnold and his friends navigate real-world challenges and experiences in an urban setting.
The show normalizes authentic experiences that children and adults may have and learn from. The series' tone is full of heart and care for the story world's characters and their situations.
Steven Universe (2013 - present)
Steven Universe puts queer representation in animation unlike we've ever seen it before. The Steven Universe characters vary from humans to gemstone warriors who all have meaningful roles in the show.
This series explores emotions that are usually left untouched in children's programming. The show creator, Rebecca Sugar, is thoughtful in her approach to specific topics and nuances that transcend age.
Adventure Time (2010 - 2018)
Many adults and children are obsessed with the post-apocalyptic Land of Ooo for several reasons. The candy-colored cartoon with silly dialogue places us in a fantasy world with a compelling backstory.
Finn and his dog companion Jake rely on their friendship and wits to survive their adventures. The storylines and characters explore the complexities of human nature in a palatable way for all audiences.