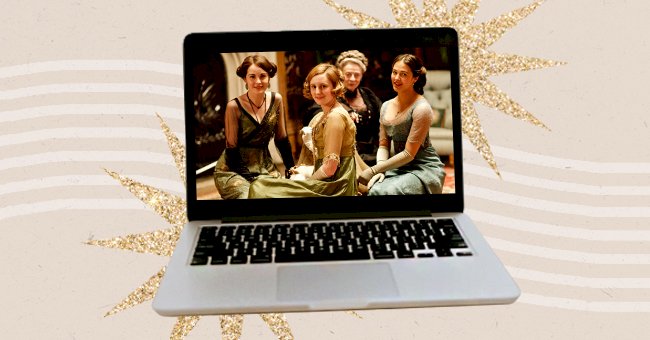 The Best British TV Shows To Watch This Year
American series have ruled our TV screens for a very long time. However, there's a fair deal of drama coming from across the Atlantic, with shows like The Crown, Outlander, Sex Education, and Bridgerton becoming massive hits worldwide.
The past decade has brought immense praise and success for British TV. While American TV shows have always been the prime focus for global audiences, people are finally turning their attention to other parts of the world, craving intriguing and premium quality content.
Streaming services like Netflix, HBO Max, Amazon Prime, and Hulu have helped make several British series available worldwide. Read on to find the best British TV shows which are every bit deserving of a spot on your next binge-watch list.
1. Outlander
Outlander is an adaptation of Diana Gabaldon's best-selling book series by the same name. It centers around the story of a World War II nurse, Claire Randall, who time travels to the eighteenth century and gets caught up in a rather complex romantic relationship.
2. Bridgerton
Bridgerton is based on Julia Quinn's novel series, created by Shonda Rhimes, who's given successful shows like Grey's Anatomy. The regency period drama explores the Bridgerton family members' story, including their quest to find a love match.
3. The Crown
If you're fond of watching all things royal-related, you'd love this Netflix series. It follows the story of Queen Elizabeth's reign, going all the way to explore Princess Diana and Prince Charles's relationship dynamics. A lot more is on the way!
4. I May Destroy You
Michaela Coel is the star and creator of the limited TV series I May Destroy You. Coel plates Arabella, a budding writer who gets sexually assaulted amidst the process of finishing her first book.
She then works to rebuild everything she's lost, in addition to making her perpetrator pay for his sins.
5. Sex Education
Sex Education is a contemporary high school comedy show centered around the life of hormonal teenagers. Otis Milburn begins operating a hidden business, under which he becomes an expert on lending sex advice to his somewhat clueless class-fellows.
6. The End Of The F***ing World
The End of the F***ing World is a sinister satirical show revolving around the life of two strikingly distinct teenagers. James and Alyssa find themselves forming an unlikely alliance as the two of them set out to find Alyssa's birth father.
7. Normal People
Set in Ireland, co-created by BBC, Normal People is based on Irish author Sally Rooney's novel of the same name. The series follows two Irish teenagers, Connell and Marianne, as they explore high school together in their town.
8. Black Mirror
Black Mirror is Charlie Brooker's splendid sci-fi drama, having completed a total of five seasons. Every episode comes with a new cast, showing how individuals deal with the dark side of technology and innovation in the 21st century.
9. Killing Eve
We've been in love with Sandra Oh since the Grey's Anatomy days, but her performance in Killing Eve is genuinely one-of-a-kind. She bagged a Golden Globe award for her role as Eve Polastri; a British intelligence officer tasked with finding a psychotic female murderer.
10. Downton Abbey
Downton Abbey is a British historical series created by Jullian Fellowes and set in the 20th century. It explores the story of Robert Crawley, who loses his heirs in Titanic, and his family estate is jeopardized as a result.