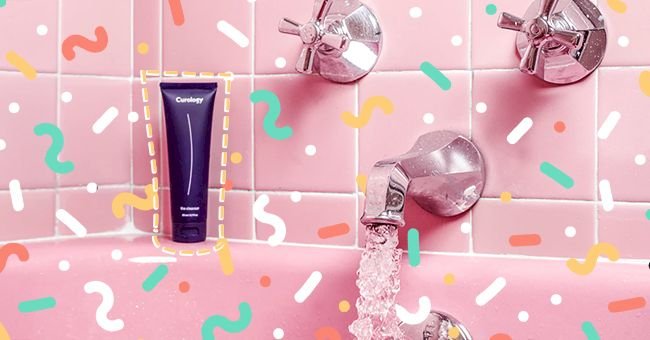 The Best Drugstore Hair Products Of 2020
There are a few excuses that keep us from having beautiful, manageable hair. From it takes too much time, to it is too expensive to maintain, there are many excuses out there. Most of these are not far from the truth.
Keeping your hair happy and healthy all year long can be tricky. However, there are a variety of good products you can use to care for your mane. Below are a few affordable products and are readily available that will ensure your strands are happy and healthy.
1. Dove Nutritive Solutions Daily Moisture
Price: $4.88
Imagine a shampoo that looks after damage with kindness? This daily moisturizing shampoo is kind to your hair, leaving it silky and manageable. Formulated with Dove's Pro-Moisture Complex, this moisturizing shampoo and conditioner system nourishes dry hair from within over time.
It is both light and refreshing, and it leaves hair clean and easy to style. It is formulated with Glycerine that makes the hair feeling incredibly soft and luxurious. It is recommended to use together with the Dove Nutritive Solutions Daily Moisture Conditioner.
2. Garnier Fructis Full and Plush Shampoo and Conditioner
Price: $2.50 each
The Garnier Full and Plush Shampoo has been rated as the best for leaving hair looking fuller and bouncier. For achieving best results, it is recommended to use together with the Garnier Fructis Full and Plush conditioner.
The Paraben-free Fructis formula has Active Fruit Protein™ that boasts an exclusive combination of citrus protein, Vitamins B3 & B6, and fruit and plant-derived extracts. It is a strengthening conditioner that is designed to create healthier, stronger hair.
3. Joico Moisture Co-Wash Whipped Cleansing Conditioner
Price: $14.95
Nothing says time-saving like a co-wash. This Moisture Co-Wash Whipped Cleansing Conditioner is sulfate-free and promises to give parched, damaged hair a nourishing cleanse.
It is rich in oils and butters like jojoba, murumuru, and shea. It combines marine botanicals and minerals to moisturize dehydrated hair deeply, therefore leaving it hydrated for longer.
4. Pantene Pro-V Sheer Volume Foam Conditioner
Price: $7.85
The Pantene Pro-V feels as airy as a cloud and does not weigh your hair down. It melts into hair and quickly rinses out, saving time and money.
It works wonders on fine, limp hair and makes it have more body. The Pro-V is infused with microbubbles that help to boost strands for 24 hours!
5. Herbal Essences Mango and Aloe Curl Cream
Price: $5.99
The Herbal Essence new line of fruit infused curl cream promises to be the best defining curl cream on the market. This formula claims to leave your hair smelling good and feeling fresh all day.
Besides being fruity, it is a mindfully created: sulfate-free, paraben-free, Colorant free, and certified cruelty free by PETA, and the cream meets the EWG's high ingredient standard.
6. Garnier Fructis Style Smooth BlowDry Anti-Frizz Cream
Price: $3.49
You can have that beautiful looking blowout without worrying about price and heat damage. This affordable Moroccan Argan oil-infused anti-frizz cream smoothes hair with no oily and sticky effects.
It is lightweight and paraben-free. The cream boasts that it will not cause pulling and tugging during the blowout process.
7. Garnier Whole Blends Oat Delicacy Gentle Detangling Hair Milk
Price: $9.88
This Garnier milky mist has a gentle formula, which blooms with the powdery-soft fragrance of Oat Milk & Rice Cream. It brings to life wholesome, nourishing care for weightless hair.
It bears The Good Housekeeping Seal as the formula leaves hair looking soft, and keeps it from drying out. It has also been tested and can be used by those with a sensitive scalp.
8. Clairol Nice 'N Easy Permanent Hair Color
Price: $7.99
The Clairol Nice 'N Easy Permanent Hair color is a first of its kind. It helps block damage and includes conditioners at every stage. It contains Clairol's revolutionary dye molecule ME+ that reduces the risk of an allergic reaction.
An easy to apply, gentle, and less chemically scented hair color. It gives a natural look and good gray coverage. We are not surprised that it is a winner of the GH breakthrough award and a Good Housekeeping Seal holder.
"Easy to apply and left hair extremely soft, even without conditioner,"

a tester at the Good Housekeeping
9. John Frieda Frizz Moisture Barrier Firm Hold Hairspray
Price: $6.99
This hairspray is one of the most recommended solutions to help keep hair resistant to humidity. It holds curls in place and is not hard, flaky, or sticky.
"It did not feel like I was wearing hairspray, yet I've had no flyaway hairs at all"

a tester at the Good Housekeeping
10. Goody Ouchless Elastics
Price: $4.85
Hooray for this invention. Now you do not have to deal with a hair tie that stretches too long after a few ties. This is a 3x longer-lasting, holds like new every time hair tie.
It is a snug free bead for a secure seal and smooth remove. It comes in different colors and has an extra-plush fabric for extra comfort. It will never leave a mark on your wrist!