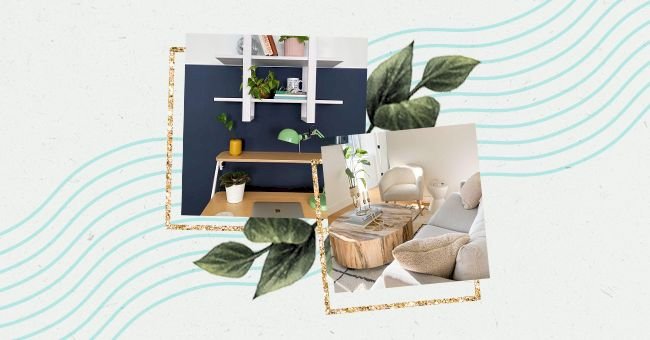 The Best Eco-Friendly Furniture Companies To Support This Earth Month
Furniture adds life and vibrance to any space, making it appear lively and liveable. But when it comes to deciding where to shop for home decor items, many of us prefer statement pieces rather than sustainably sourced, recyclable options.
Mother earth needs us to become conscious and aware of our actions towards our environment and society at large. Undertaking small efforts to contribute to a greener, eco-friendly planet can make tons of difference in reducing our carbon footprint, global warming, and other pertinent issues jeopardizing our lives.
It's a common practice to throw away old furniture and buy brand new items in hopes of sprucing our homes. Not discarding furniture properly can contribute to 80 percent of landfills. So this earth month, let's make a vow to buy, support, and amplify eco-friendly furniture companies. Here are the best ones to know.
ZZ Driggs
ZZ Driggs offers a rich blend of vintage and artsy furniture and is a sustainable company with zero emissions. It also has a set of green guidelines for its vendors, including paying fair wages to the workers and creating pieces with an average useful life of 50 years.
Feather
Feather is a furniture rental company, which gives people the option to rent pieces. This subscription furniture site has been featured on the likes of Vogue, Tech Crunch, and NY Times, making it a popular choice for millennials and generation Z.
Goodee World
Goodee World's IG bio reads, "A curated marketplace where good design meets good purpose." It is a highly conscientious shopping spot for people interested in ethical pieces made from recyclable and carbon-negative materials.
There's a separate collection called Goodee100, where all goods are available under $100, and all of them are sustainably sourced and durable.
Burrow
Burrow is an eco-friendly furniture brand that creates furniture using upcycled materials and recyclable packaging. From comfy and luxe couches and sofas to highly adaptable and work-from-home table desks and equipment, this modern furniture brand is worth checking out.
West Elm
West Elm is another fair trade and ethically sourced brand specializing in making stylish and comfortable bedroom, office, dining, and living room pieces. Their modern approach to decor and commitment to sustainability is another reason to support this brand.
Crate And Barrel
Who says sustainably sourced furniture is boring, antique, and out of touch? Prove them wrong by giving them a trip down Crate and Barrel's IG feed. The modern furniture brand features signature green furniture pieces with high-end designs.
Natural Collection
Natural Collection showcases a list of ethical, innovative, and green products, including fashion pieces, beauty, and homeware. Each item is carefully curated to fit your natural lifestyle, with a vegan, eco-friendly, and zero waste production cycle.