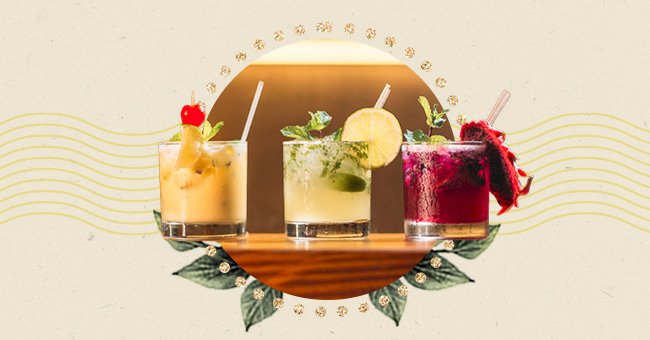 The Best Frozen Cocktail Recipes To Try This Summer
Is there a nicer way to cool down on a hot summer day than a refreshing and tasty cocktail?
I love sitting down on a hot summery afternoon on a terrace after a long day of work, sip on a refreshing drink, and chatting with my girls.
If you'd like to try and add a new twist on the traditional cocktail you're used to, have fun with it and enjoy these boozy smoothies.
Aperol Spritz
The Aperol spritz is a typical Italian drink and is commonly served as an apéritif. Apéritif is the first drink served, before the meals, as a way to stimulate the appetite. The ingredients are simple — Aperol, Prosecco, club soda, a slice of fresh orange, and ice cubes.
Piña Colada
Piña Colada is a summer stable and packed with flavor, "the sunny, tropical flavor of Puerto Rico in a glass," by the words of its creator. The freshness of this cocktail is due to its main ingredients — pineapple, rum, and coconut.
Frozen Strawberry Daiquiri
The ultimate refresher for summer days spend on laid-back poolside vacations, the basis of frozen daiquiri are strawberries, rum, lime juice, and sugar. You can use frozen strawberries if you wish to have a thicker smoothie-like consistency.
Watermelon Margarita
Watermelon gives a refreshing touch to the traditional margarita, added to a bit more tequila. The resulting cocktail is fruitier than the original and more thirst-quenching. Serve it at a barbecue or in a happy hour with friends.
Caipirinha
Caipirinha is the national drink of Brazil. This drink is simple and easy to prepare as its ingredients list is short — all you need is cachaça, lime juice, sugar, and ice cubes. Similar to the old-fashioned mojito, the twist here is liquor choice, cachaça.
Lime Margarita
Give the traditional margarita a refreshing lime, and its fresh taste beats any bought-shop cocktail. With the help of your blender and the basic margarita ingredients, you'll get a slushy cocktail so you can whip up this thirst quencher in 5 minutes.
Long Island Iced Tea
Despite being called ice tea, there is no iced tea anywhere in the Long Island Iced Tea — just the color. Strain all the ingredients into a pitcher, add the cola, garnish both pitcher and glasses with lime wedges, and serve your friends at a summer pool party!