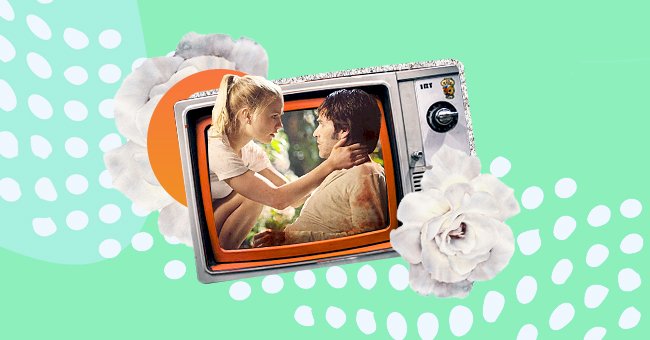 The Best Good-Girl-Bad-Boy Couples In Movies & Television
It's hard to shake the vibe a good-girl bad-boy couple brings. The intense tension between the people involved makes things much more enjoyable.
Are you also a fan of movies and shows that pair up good girls with bad boys? We don't blame you because their chemistry is what gives life to the story.
A good-girl bad-boy pairing attracts a lot of criticism, but it also gets more attention. If you've never seen evil and good come together, check out these best good-girl bad-boy couples in movies and tv shows.
1. Landon & Jamie - A Walk To Remember
A Walk To Remember is one of the most popular romance movies of all time. If you've seen this movie, then you know how amazing Landon and Jamie looked together.
Nicholas Sparks is known for sparking up stories of bitter-sweet romance, and this movie is no exception. It follows a bad boy Landon falling in love with a socially-awkward Jamie, and the later events discover their relationship dynamics.
2. Damon & Elena - The Vampire Diaries
Our list is incomplete without adding the spectacular vampire-human couple, Damon & Elena. The Vampire Diaries started with the romance brewing between Stefan, Damon's elder brother, and Elena.
We gradually saw Elena gravitating towards Damon as the show progressed. It was Damon's hard-to-miss aura, impeccable sense of humor, and the sexy bad-boy vibe that drove Elena wild. Elena's doppelganger effect also rubbed off on Damon equally.
3. Annette & Sebastian - Cruel Intentions
Cruel Intentions displays a classic instance of a bay boy falling in love with the good girl. Annette and Sebastian find their lives entangled as the former tries to seduce the latter as part of a bet.
Fate, however, has different plans for both of them. The good girl Annette and bad boy Sebastian find it hard to run away from their true feelings for each other.
4. Hardin & Tessa - After
Hardin is your typical bad boy. He is shady, handsome, and indifferent. His firm attitude game, coupled with attractive looks, attracts Tessa, a new student on campus.
Tessa struggles in keeping her feelings buried and ultimately lets her guard down. Hardin is pure evil at first, but later on, he falls head over heels for her.
5. Bill & Sookie - True Blood
Bill Compton struggles with his 'necessary evil' image because he's a vampire. He does have the bad boy vibe to an extent, being the sulking, sexy blood-thirsty monster.
Sookie is the only one who sees Bill beyond his evil label. She cannot help herself reason when it comes to Bill and hence falls into his web.