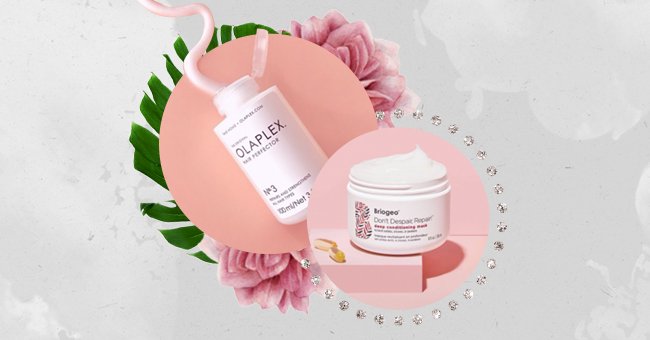 The Best Hair Masks To Try
Whether it's the hot summer sun or the biting cold of winter, the weather elements make life difficult for our hair. For beautiful hair, we should pamper our hair once a week with a mask. When we do this in the shower, it will save a few minutes of our precious time.
It is essential to choose a good quality product. Be careful because the market is full of low-end products that contain harmful ingredients like silicone or paraben. Some people don't get the results they want because the type of mask does not suit their hair type.
The best choice is a product that nourishes the hair without weighing it down, providing the root and length with all the nutrients they need to "perk up." The best masks have rich ingredients that are well suited to the types of hair they are intended for.
Olaplex Hair Perfector No. 3
The Olaplex hair perfector no. 3 is an at-home treatment. It is not a conditioner, and it works by reducing breakage and visibly strengthening the hair while improving its look and feel.
The hair perfector promises to restore your hair's healthy appearance and texture by repairing damage and protecting hair structure. It can be applied to dampened hair from roots to ends once a week or twice or thrice a week for damaged hair.
Leonor Greyl Masque Quintessence Deep Nourishing Treatment Mask
If you have colored, straightened, highlighted, or blow-dried in recent times and regularly, then it is time to give it the much-deserved TLC with this hair mask.
The cupuaçu and manketti nut oils have thirst-quenching properties that will revive and nourish your hair no matter how brittle it was. Apply the mask strand by strand on dry hair, avoiding the root. Massage, leave on for 20 min, emulsify, and shampoo. It can also be used as a conditioner on perfectly wrung-out hair.
Briogeo, Don't Despair, Repair! Deep Conditioning Mask
The mask blends sweet almond, rosehip, and argan oils with biotin and vitamin B5 to revitalize dry, damaged hair and protects against future damage. With enhanced shine and moisture, the hair looks and feels visibly healthier and more robust.
After washing your hair with shampoo, massage into the hair while ensuring that the conditioner is evenly applied. Please leave it in for five to ten minutes before rinsing.
Mielle Babassu Oil Mint Deep Conditioner
Babassu oil is an Amazonian palm fruit that contains high concentrations of tocopherols and sterols to aid in moisturizing and improving hair and scalp. The conditioner is enriched with fatty acids and natural oils, as well as complex amino acids.
Apply the conditioner to apply to clean damp hair and allow it to sit for fifteen minutes for an intense treatment. That tingling sensation you get when you use it just means it's working. Afterward, your scalp will end up feeling fabulous.