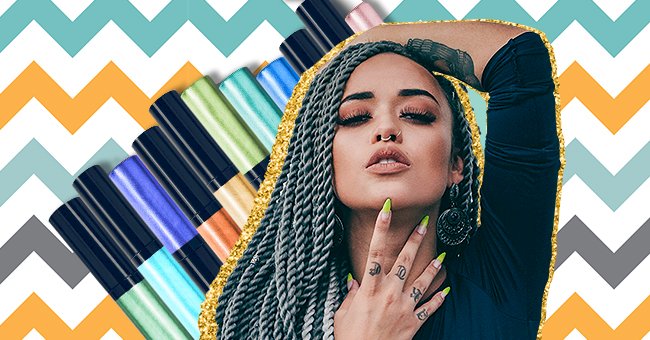 The Best Liquid Eyeshadows To Try This Fall
Makeup comes in so many formulas that are great for experimenting. Every formula has its pros and cons, so trying different products out will be the best way to determine your favorites.
Liquid eyeshadows have a fantastic color payoff, are easy to blend and offer excellent results for textures. Glitter and gloss eye looks are made so much easier to achieve with liquid eyeshadows.
This eye color formula does have one downfall in many brands. Liquid options are more prone to creasing overtime. So, we've decided to list the best, crease-proof liquid shadows for our liquid product lovers to try.
Surratt Beauty Lid Lacquer
Get the glossy eye look that will last the whole day and night. This lid lacquer is available in eight eye-catching colors and offers a creamy formula that is easy to apply by hand.
The famous 'wet effect' eye makeup look is exceptionally effortless to achieve with this long-lasting formula. The glossy finish also doesn't transfer your mascara onto the lid like most creamy-textured products.
Glossier Lidstar
This Glossier liquid eye shadow boasts with a blendable sheer formula that doesn't need a primer. All Lidstar shades are flattering for all skin tones and eye colors.
This product is the best option for women who want a shimmery wash of color on their eyes. It is also a lightweight formula that is great to wear the whole day and in all environments.
Stila Shimmer & Glow Liquid Eyeshadow
This beauty staple has unique shimmery color pay off that is loved by many. Professionals and amateurs all love this product's results and easy to apply formula.
The gorgeous range of colors offers choices for all women. Stila liquid shadows are also available in suede finish formulas for non-glittery looks.
Mac Dazzleshadow Liquid
Mac Cosmetics never fails to offer a bold, standout makeup product for girls who love the drama. The Dazzleshadow liquid is available in glitter and chrome finishes that you can't miss.
Eyelids shine bright like diamonds after applying this product, and the payoff lasts all day. Apply multiple layers of this shadow for a look that will give you that 'wow' factor.
Elf Liquid Glitter Eyeshadow
This affordable option does not skimp on any glittery detail. The Elf liquid glitter shadow will make your eyelids look like the most stylish disco balls ever.
This budget buy is best for a night out on the town or for you sassy Instagram snaps. One swipe is enough to create a brilliant glittery look.