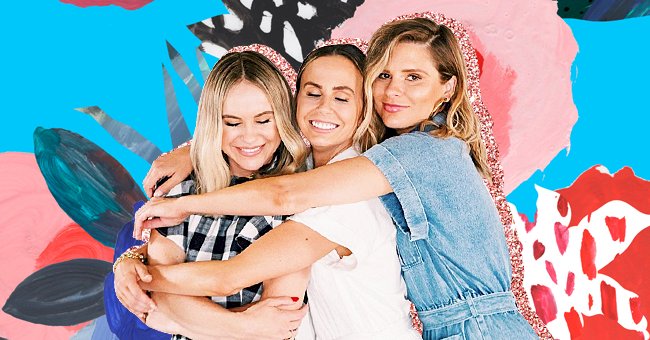 The Best Podcasts Aimed At Women
There is a new podcast launched almost every week. The content overload may be stressful to go through for some women.
Podcasts have been gaining popularity for a few years now. This form of content is easy to consume during commutes, tasks and errands.
Many women are overwhelmed by the amount of podcast content there is to choose. God forbid we end up listening to two hours of misogynistic banter. We've created a list of podcasts that are made for women, by women to avoid any consumption of unrelatable material.
Lady Gang
Jac Vanek, Keltie Knight, and Becca Tobin are co-hosts for this fun pop culture podcast. No topic is off-limits with these candid, hilarious ladies who have varying personalities that click so well.
Celebrity interviews feel like a lunch with your besties on this podcast as they delve deep into bold chats. The trio's takes on Hollywood and life make for amusing girl talk material that all women will enjoy.
Hey, Girl
Alex Elle and a collective of inspiring guests contribute to conversations about wellness and self-care. The Hey, Girl podcast creates an intimate experience that centers itself on sisterhood and storytelling. Women of all ages will feel nurtured and uplifted by the words shared in this series.
2 Dope Queens
The hysterical Jessica Williams and Phoebe Robinson host the 2 Dope Queens podcast. Their podcast attracts illustrious guests such as Michelle Obama and Jon Hamm. Their content gives excellent insight on social issues with a sense of humor.
Call Your Girlfriend
This podcast hosted by Aminatou Sow and Ann Friedman is a look inside conversations between BFFs. Listening to Call Your Girlfriend is like eavesdropping in the best way possible. The two women chat about the world, politics, pop culture and their interests.
If you need money advice, call your girlfriend. Do you need Instagram or work ideas? Call your girlfriend. There's nothing Call Your Girlfriend can't and won't cover, and is one of the best listens for 2020.
My Favorite Murder
Imagine talking about true crime with your BFF and sharing murder mystery stories with your girls? My Favorite Murder does precisely that. Best friends Karen Kilgariff and Georgia Hardstark tell each other murder stories on each episode of their podcast.
The duo also incorporates 'hometown murder' episodes where they tell stories shared by listeners. In addition to their excellent storytelling skills, the pair is hilarious and empowers women regularly.
Off The Vine with Kaitlyn Bristowe
Kaitlyn gives her listeners insight into what happens behind the scenes of the Bachelor franchise. The former Bachelorette uses her platform to share how she navigates life after reality TV.
Her guests include former Bachelor nation contestants, her boyfriend, friends and celebrities. This podcast is excellent to wind down to on a lighthearted evening indoors.