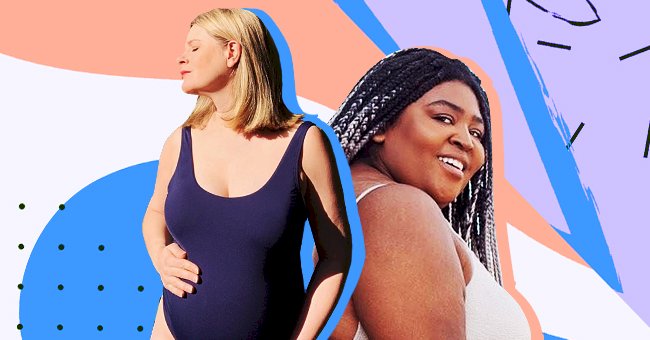 The Best Swimsuits For Every Body Type
Seeing a sexy swimsuit on a model and buying it for yourself doesn't always have the best result. Body types and shapes differ, and models can't represent every woman's body.
Busts, shoulders, tummies, and hips are all proportioned differently on every woman. These differences make us who we are but can also make shopping for the right fit swimsuit exhausting. Although there are more diverse models in the fashion industry, body representation is still a challenge.
Most women often resort to buying several options to find a single swimsuit that is a perfect fit. These challenges have inspired us to list some flattering swimsuits for all body types. Keep scrolling for your next poolside purchase.
Secure One Piece
Everybody deserves to have a comfortable yet sexy swimsuit for the summer, including expecting moms. This attractive, thick strapped one piece from Andie Swim is available in three vibrant colors.
This swimsuit has lovely details such as removable soft cups and an underbust elastic. The scoop back gives this suit a little extra cheekiness, and the side ruching accommodates growing stomachs. If you love this swimsuit and aren't pregnant, you'll be glad to know that they stock a non-maternity version.
Strapless Scallop Two-Piece
This cute two-piece is the perfect pick to add some silhouette detail to lean and straight body types. Both the top and bottom have a scalloped design that plays with shape. This swimsuit is available in five gorgeous colors and a variety of sizes.
Crossover Panels Bikini
This snazzy bikini has crossover panel details on both the top and the bottom. These panels are great for creating a silhouette illusion for women with broader shoulders. This detail helps even out proportions and makes the swimsuit a great transitional piece to wear out after a day out at the pool.
Everybody Bandeau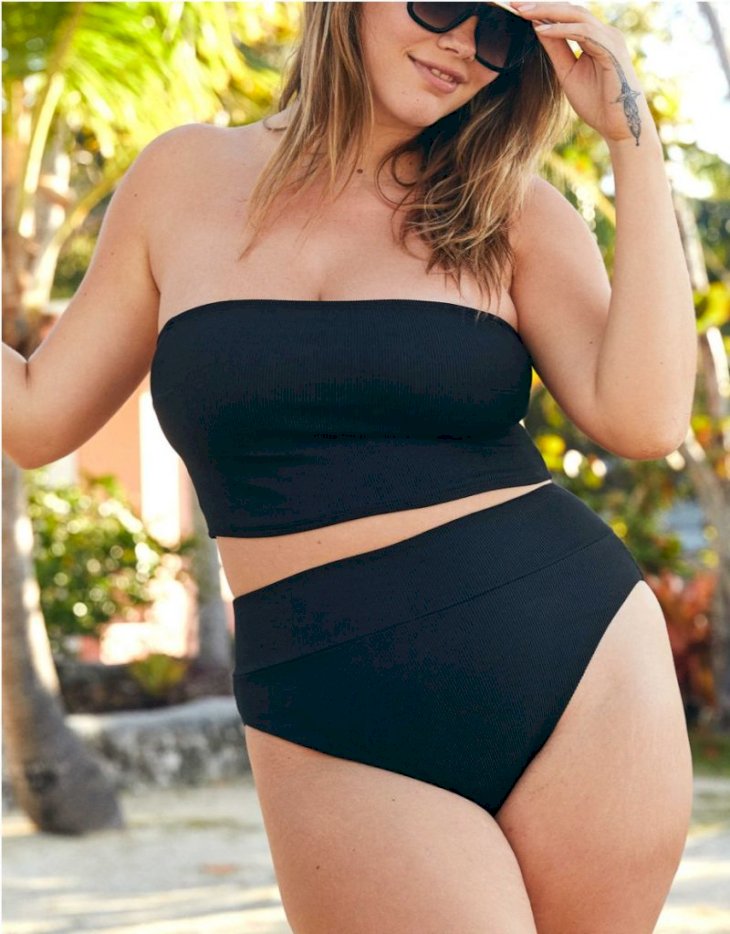 American Eagle
Bandeau tops are great unless you have a medium to full bust that could spill out with a slight movement. This longline style bandeau has removable cups, extra coverage, and removable straps.
This bikini top is the solution to all of our bust bandeau problems and is a superb tanning day option. The bottoms have a high cut and high waisted design that elevates the bikini's cool factor even more.
Keep It Strapped
Extra strappy, extra sexy, need we say more? This bikini will have you strapped in all the right places and accentuate every lovely lady lump.
Curvier women will feel like empowered goddesses in this luxurious two-piece. The fashionable designs look too good to swim in but will make some waves at your local water park.