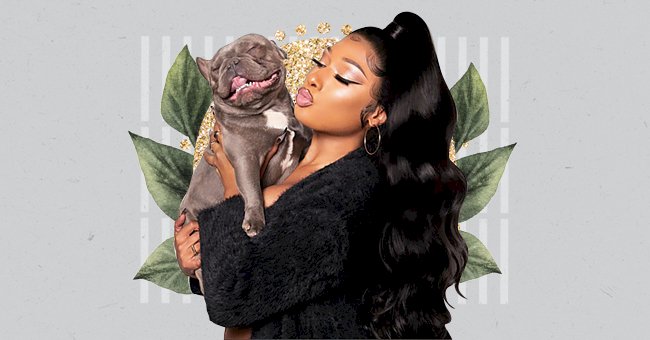 The Cutest Celebrity Pets
More and more people are choosing to have a pet to avoid loneliness and to be able to count on a trusted companion. If you want trustworthy and friendly company, you can follow the example of celebrities who have some of the cutest pets.
There are now few families who manage to do without animal friends. Whether they are stray or purebred specimens, cats and dogs are the most popular, but many homes do not lack bunnies, turtles, birds, and hamsters.
Nothing better than a pet to keep us company and win all the love and attention, right? Even the famous think so, and many of them even have more than one pet to fill with affection in their spare time and accompany them in an artist's daily rush.
Mark Wahlberg
Mark never had a lawn before he moved into his new home, and now he's obsessed with the grassy space and doesn't want it ruined by a pet, which was a problem when his kids started begging for a dog. He only agreed to take in a Pomeranian pet after realizing the canine wouldn't destroy his lawn.
Megan Thee Stallion
Megan Thee Stallion and her pets French bulldog 4oe, pitbull 5ive, and her Cane Corso Dos are so loved that she will be having a new talk show. Snapchat recently ordered the show, and it is called "Off Thee Leash with Megan Thee Stallion."
The new series, a production of Will Smith's Westbrook Media company, will feature Megan Thee Stallion as she interviews other celebrity pet owners per the show's synopsis.
Zendaya
After the death of her previous dog named Midnight, Zendaya acquired Noon, a miniature black Schnauzer. She adopted the dog and refers to him as her son. Also, she got the dog to model for her clothing line, Daya, which she launched in 2015.
Lucy Hale
Lucy Hale has always used her platform to raise awareness about the lack of pet-friendly options available for people looking to leave abusive situations. Besides, in an interview, she even opened up about her enduring love for her dog Elvis.
Kylie Jenner
Kylie loves having pets. In February 2019, she introduced a new fur baby to her large animal family. Also, the family includes ten other animals: chickens, a bunny, and eight dogs. Her recent addition is a Chihuahua/Dachshund mix.
Justin Theroux
After adopting her in 2018, Justin Theroux has never been closer with his pit bull mix named Kuma. Justin and Kuma started having Friday Formal dinners together while quarantining during the COVID-19 pandemic.