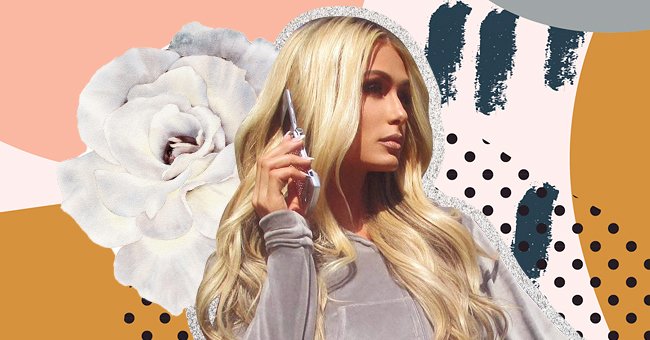 The Early 2000s Are Making A Style Comeback
The early 2000s called, and they are rooting for our latest fashion choices this year. Whether these styles haunt you in your nightmares or fulfill your nostalgic dreams, they're back and here to stay.
Early 2000s fashion styles have re-emerged on the fashion scene, and people love it. There is no trend left behind from the early aughts; even our accessories are somewhat of a blast from the past.
We've seen the 2000s looks recreated in editorials, music videos, and everyday streetwear. Take a look at some of the most popular 2000s fashion trends that have made a comeback over the past few years.
Luxe Velour Tracksuits
Nicole Richie and Paris Hilton once had a luxurious juicy couture velour tracksuit for every occasion. Their comfy suit obsession quickly turned into a fashion phenomenon that every teen girl adored.
Velour tracksuits disappeared for a while, but now they are back and better than ever. Kim Kardashian even stocked a new collection of velour two pieces for her Skims line to honor the iconic trend.
Tinted Sunglasses
Sunglasses have varied in shapes and sizes over the years, making some styles very distinct to an era. Tinted sunnies are an early 2000s statement that has proven to be timeless and easily adaptable.
These fun accessories offer a great way to incorporate the flashback fashion vibe subtly. There are also so many shapes and colors to choose from, so everybody can find their favorite 2000s fit.
Zebra Print
We have seen this print on almost every Instagram boutique page and can't get enough of it. This bold pattern was popular amongst the more rock-inspired fashionistas and part of the emo dress code.
Nowadays, we see this print on models, Instagram cool girls, and every other trend-setter. This print looks best when paired with a solid bold-colored item that makes the pattern stand out even more.
Cardigans
Cardigans used to be a staple item in our wardrobes in the early 2000s. The cozy outerwear item could double as a cover over a camisole or as a shirt on its own.
The preppy piece may have never gone out of style, but it did become a niche item for a while until now. These days you can find a cute cardigan to match any ensemble and look excellent and comfortable.
Hair Clips
Throwback hair accessories have had one of the biggest comebacks in fashion lately. Headbands, scrunchies, and hair clips were all popular in the early 2000s and are still making a statement today.
Hair clips are especially taking up many new fashionable colors, styles, and shapes that we love. This Lizzie McGuire inspired style adds a touch of fun and individuality to an outfit.