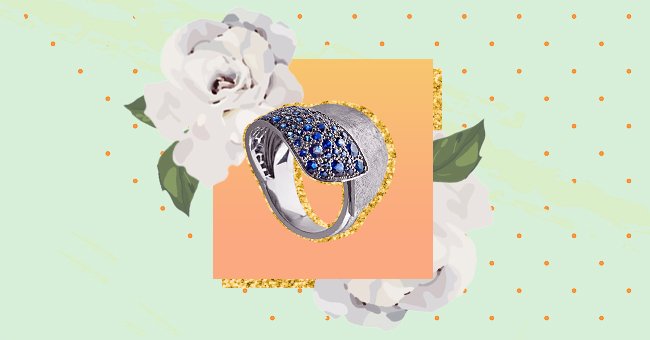 The Engagement Ring Trends Set To Take Over In 2021
If there's one thing that has kept our gloomy hearts going strong through the pandemic blues, it's the unique and subtle designs of engagement rings. And with people opting for colored stones and sustainable options this year, there'll be room for all things classy and trendy.
Our love life has been impacted greatly by the quarantine and lockdown regime. People who had big plans for their engagements and weddings were not only forced to shorten their guest list, but also opt for a smaller reception.
While some people like to keep their big day celebrations small, coronavirus or not, our obsession with engagement rings accounts for the ever-changing styles and designs. It's time to check out the trends that will likely be dominating our engagement affairs this year.
Ditching The Traditional For Something Unique
While classic traditional designs never fall out of fashion, people have slowly shifted towards opting for original and unique designs. Customised options are also emerging, which enable people to have a say in the overall design and choice of stones.
The pandemic has also made us more in tune with our inner selves as well as our personal preferences. People are now after rings that reflect their style, and are symbolic of the love and commitment that defines their relationship.
Colored Stones Are All The Rage
Diamonds are indeed forever, but there's plenty of room to fit in rubies, sapphires, emeralds and other colorful stone options if you're after something bright and meaningful. Maybe it's time to accept Princess Diana's obsession with emeralds and Kate Middleton's preference for sapphire rings.
"Emeralds, rubies, spinels, sapphires – we've set them all into engagement rings in the last nine months. I think people want a real point of difference and are steered towards alternatives to diamonds."

says designer Jessica McCormack
Preference For Long-Lasting Options
There has also been a change in people's demand for expensive options, much likely because of the pandemic and uncertainty surrounding the world. They are showing more inclination to selecting rings that offer more value for money, but are also creatively designed.
"People want pieces that will last, that they can pass down, that can stay in the family as heirlooms – it's those meaningful purchases that have been at the center of our business."

says Maggi Simpkins, an LA-based jeweler.
Involvement In The Designing Process
Long gone are the days when you would just go to a store, select a ring from amongst the designs in front of you and buy it right away.People want to share their input for the design process, and have gradually begun to realize the true importance signified by an engagement ring.
"I don't tend to do a lot of engagement rings. But all of the ones I worked on were designed with the couple, not just one of them – and none as a surprise. There were no intense timelines. They just wanted the process to feel special."

says Loren Teeteli, a jeweler who designs under the name Loren Nicole.
Sustainable Options & Unusual Designs
With all the extra time the pandemic has bought us, our preferences have shifted greatly from the same old costly diamond and gold pieces to more sustainable, unusual designs. People are more interested in buying rings that are responsibly sourced, and have become more conscious regarding their spending patterns.
According to an Independent London-based designer Liv Luttrell, 2021 will see people embracing unexpected geometric designs, marquises, diamond cuts and exciting stone options. So anyone who's planning for their big day this year, you've got plenty of great stuff to choose from and make your special day even more memorable.