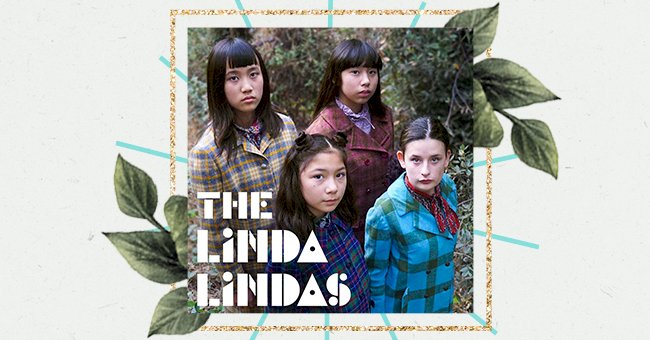 The Linda Lindas: A Look At The Viral Teen Girl Punk Band
The resurgence of punk rock is finally here, and it has come in the form of four pre-teen and teen girls. The Linda Lindas has us channeling our inner riot girls with their loud and proud punk advocacy.
I first learned about The Linda Lindas from watching their viral Los Angeles public library performance. Nothing could prepare me for what sounds came from the adorable middle school girls I watched on screen.
Their song 'Racist Sexist Boy' has now gone viral, and people just can't get enough of the rocking quadruple. Read more to explore everything you need to know about our favorite pre-teen punk band.
Who Are The Linda Lindas?
Before the viral performances and Netflix movie appearances, The Linda Lindas were just children. The L.A based quadruple consists of 10-year-old Mila, 14-year-old Lucia, 13-year-old Eloise, and 16-year-old Bela.
How this band came together isn't much of a mystery since the girls have known each other forever. Mila and Lucia are sisters, Eloise is their cousin, and Bela is their friend, and they first played together in 2018.
The Linda Linda's performed at the Girlschool festival alongside punk's Karen O and Bethany Cosentino. At the time, only Bela could play punk and rock, and the other girls had to add to their classical training.
Their name was inspired by the Japanese movie 'Linda Linda Linda.' The film's plot is about a group of girls who scramble to learn a song for a school performance. The girls are also Asain and Latinx.
What The Linda Lindas Have Achieved So Far
The Linda Lindas hit it off with their first performance and have carried on making amazing strides since. In 2019, the band performed as an opening act for Bikini Kill in one of their first shows in 22 years.
In addition to their huge rock show gigs, The Linda Lindas have made two Netflix appearances. The four-piece band performs an original song for 'The Claudia Kishi Club' and made a performance cameo on 'Moxie.'
"I grew up with the DIY culture of punk, going to punk shows, making mixtapes – with the idea that anyone can do whatever,"

Says Eloise
However, these girls couldn't get to where they are alone and have their parents to thank for the exposure. Eloise shares how their 'cool' parents introduced them to punk, inspiring them to get started.
The Linda Lindas Takeover
The Linda Lindas may have been on their way up for years, but now they're finally at the top. Their original song 'Racist Sexist Boy' made its rounds on the internet and bolstered the girls into viral fame.
The song was inspired by Mila's experience at school involving a boy who learned racist behaviors from his parents. Mila reveals that she discussed the incident with her family before penning down her feelings into song.
Prolific musicians such as Hayley Williams, Questlove, and Thurston Moore shared the performance clip on their social media. Instagram stories and Twitter timelines couldn't get enough of the topical jam.
Lucia and Mila revealed they learned they were going viral from their dad while laying in bed like regular kids. We hope they have enough time between homework to take over the world of punk rock officially.