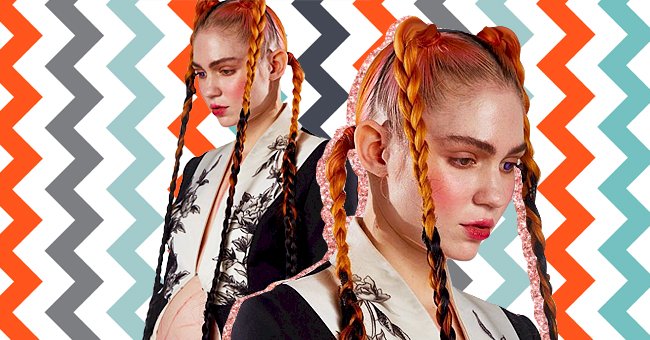 The Most Unique Celebrity Baby Names Of 2020
Hollywood is having a celebrity baby boom this year, and we are excited for our favorite stars. Many have already had their sweet new additions to their families and are sharing their joyful moments.
If there's one thing that celebrities get right every time, it's choosing unique names for their newborns. We've collated a list of some the most unique, or just plain cute celebrity baby names so far.
X Æ A-Xii
Grimes and Elon Musk welcomed their baby boy, X Æ A-Xii, earlier this year, and the couple is thrilled. Fans were confused at the name choice, spelling, and even the legality of it.
The couple later explained the moniker to the public, revealing a still strange, but lovely name. Grimes and Elon presented that X is just the letter 'X' Æ is pronounced 'Ash' and A-Xii is 'A 12'. We wouldn't expect less from this amazing couple.
Win Harrison Wilson
Ciara and husband Russel Wilson welcomed yet another adorable baby this year. The couple named their baby boy, Win Harrison Wilson, and we are in love! The pair announced the birth and name news on Instagram. Baby Win is a little brother to their daughter, Sienna, and eldest son, Future.
Ever Leo
Lea Michele welcomed her son with husband Zandy Reich this August. A close source to the couple confirmed that the baby boy's name is Ever Leo. Their baby's name is equally sweet as it is unique, and we are delighted for the new parents.
Raddix Madden
Cameron Diaz and rockstar husband, Benji Madden, announced the birth of their daughter this January. The private couple opted to share a post of beautiful words on Instagram, revealing her name only.
The pair also asked fans to please respect their new daughter's privacy. The couple explained that they would not be sharing any pictures of the newborn in the foreseeable future.
Daisy Dove Bloom
Katy Perry and Orlando Bloom welcomed their daughter Daisy Dove to the world this August. The superstar duo announced the baby's arrival through UNICEF, as they are both Goodwill ambassadors.
The couple took their joy and extended it to a moment for reflection for those who are not as lucky. The pair brought awareness to issues in the world that make this space unsafe for a child. Daisy Dove came in with a bang. Her name was even alluded to by mother, Katy, in many recent songs and music videos.