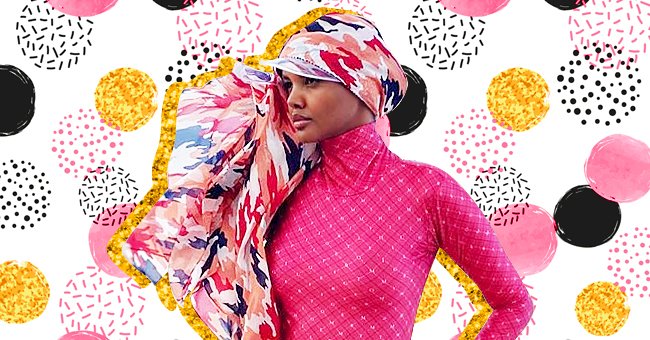 The New Faces In Fashion Leading The Diversity Revolution
The fashion industry has been making strides towards inclusivity. There's been a clear shift in direction with how and which models are chosen for editorials.
We have been exposed to many new faces in fashion lately, and we love the representation. Over the past year, we've seen the first hijabi model on Sports Illustrated and more groundbreaking campaigns. Here are five new faces of diversity and representation in fashion.
Halima Aden
Halima is the first hijabi woman to bag a Sports Illustrated cover. The usually revealing magazine cover was handed to Halima as a representation of all beauty. The Sports Illustrated swimsuit editor praised Aden for her inspirational work as a philanthropist and model.
Ellie Goldstein
The newest face of a Gucci Beauty campaign is 18-year-old Ellie Goldstein. The fresh-faced model has down syndrome and is the first model with down syndrome to feature in a Gucci campaign.
JoAni Johnson
JoAni is a stunning 68-year-old model. She features in campaigns for brands such as Fenty and Pyer Moss. Johnson sports her long grey hair with pride and ages gracefully without a worry.
The model, who stands tall at 5'4, even walks runways. JoAni was discovered by a street style photographer in Manhattan.
Liu Wen
Liu has been gracing us with her beauty for a decade, and she opened the door for Asian models. Liu was the first Asian woman to star as the face of Estee Lauder. The model continues to break bounds in fashion and runway.
Tyler Mitchell
Tyler was the first black photographer to shoot for an American Vogue cover in 2018. Representation starts with the people behind cameras and campaigns, and Tyler found an in at just 23 years old.
Mitchell's first American Vogue shoot featured none other than Beyonce herself. This was a breakthrough for Tyler and many other black photographers in the industry.