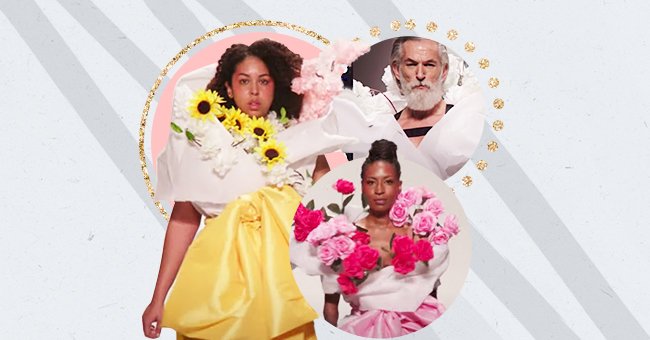 'The Real Catwalk' Challenges Beauty Standards & Champions Inclusivity
Khrystyana Kazakova was a contestant on cycle 24 of America's Next Top Model, where she learned that inclusivity is not prevalent in the modeling community. She had a strong desire to change that.
Change that she did with her catwalk show The Real Catwalk. The show focuses solely on inclusivity. It celebrates every type of body in every kind of way, from disabilities to skin diseases.
Anybody can walk on The Real Catwalk and not only feel included but celebrated and loved. Those who grew up not seeing people like themselves on TV or in magazines can turn to The Real Catwalk for the content they want to see.
Once Kazakova had finished filming America's Next Top Model in 2017, she realized that the modeling industry's lack of body diversity was prevalent. She decided to create a catwalk show that would showcase all types of bodies, races, and sizes.
Her first show was set to take place in December 2017; however, many of the models couldn't make it to the show, and subsequently, the show didn't go as planned. July 2018 was when Kazakova hosted her first successful show in July 2018 in London's Trafalgar Square. 115 models walked in bathing suits to celebrate body positivity for every type of body.
This organization has now been around for four years and is slowly gaining the traction it needs to make a difference globally, especially in the beauty industry. The Instagram page has been dedicated to this year's runway show, which was hosted on the 27th of February.
Many models have expressed their intense gratitude toward Kazakova and the show for teaching them that their bodies are beautiful, too, even though they are not well represented in pop-culture.
To see how the show went and "meet" some of the models, head over to The Real Catwalk's Instagram page. There you will find information on past, current, and future shows as well as posts introducing people who have found the organization to help them celebrate their own bodies.