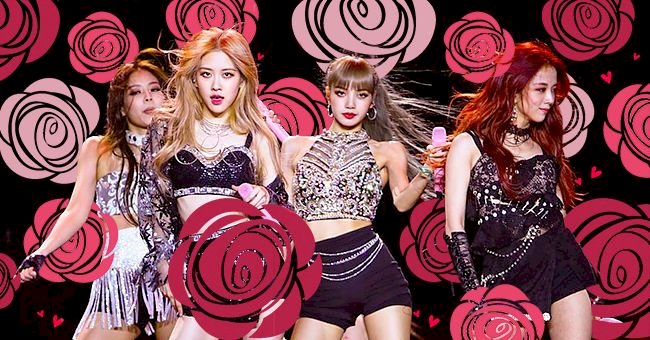 The Secrets Behind Blackpink's Glowy Skin
Not only is the stunning KPop group Blackpink making waves on world music charts, it appears they're shaking up beauty charts too. Two members of the South Korean girl group secured spots in the top five on the TCCAsia's Most Beautiful Faces in Asia 2019 list.
Considering how busy their schedules are, it is extremely impressive that they manage to maintain their gorgeous glowing complexions. However, they have a few tips, tricks, and secrets up their sleeve to ensure they never look anything less than perfect.
Skincare Is More Important Than Makeup
According to Koreaboo, Jisoo revealed that her cosmetics bag contains far more skincare than makeup. The idea is that by focusing on skincare you automatically require far less makeup.
Paying careful attention to your skincare creates a radiant base. This means you will not have to fake flawless, glowy skin and your makeup will automatically apply more seamless and smooth.
Always Cleanse & Exfoliate
A tip that resurfaces over and over is to never skip cleansing no matter how tired you are in the night. Blackpink's Rosé explained that she considers cleansing her face and removing her makeup essentials steps in taking care of herself.
If you are far too tired to do a full ten-step skincare routine, use a simple water-based makeup remover and a cotton pad to remove your makeup at least. Also, ensure you regularly exfoliate lips to remove dead skin cells as well as exfoliate your face at least once a week.
Hydration Is The Ultimate Goal
Jennie's ultimate beauty tip is to always drink water first thing in the morning. Not only does this jump start your system it will also help clear your body of impurities.
Aside from hydrating from the inside, Lisa also emphasizes the importance of moisturizing the skin on the outside as well. In particular, she advises applying a thick layer of moisturizer before going to bed so that it can be absorbed and help repair her skin while she sleeps.
Eat For Your Skin
Collagen is an extremely popular skincare ingredient. However, Rosé insists the best way to introduce collagen is through your diet.
She boasted about her mom's chicken feet collagen soup. According to her, the delicious soup is packed with health benefits like glowing skin. Aside from collagen, it is also important to eat food rich in Vitamin C and Vitamin D to help improve your skin.
Mask & Massage Often
Blackpink members, like many other South Koreans, swear by the benefits of sheet masks. Especially Lisa who uses face masks daily to give her dry skin a hydrating boost.
The girls also love following their nightly moisturizing routine with a facial massage. This helps stimulate circulation and collagen production which helps reduce puffiness and increase radiance.