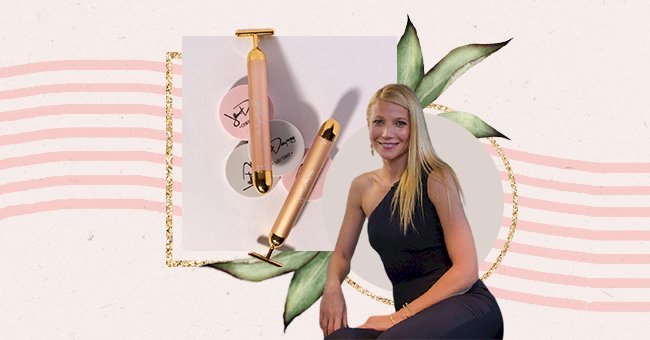 The Strangest Goop Products Currently On Sale
Gwyneth Paltrow is two things at once. An Academy Award-winning actress and the owner of a wellness empire. While this may not seem unusual for Hollywood (there many a Hollywood business, hello Rare Beauty), there are a couple of things that make her empire a little interesting, to say the least.
Goop launched in 2008 and a simple newsletter detailing Paltrow's enthusiasm for health and wellness. However, over the years, her passion turned into a multimillion-dollar enterprise. Nowadays, Goop is synonymous with its wellness products that align with the actress's contested health advice.
As much as some of the products on offer seem bizarre or a little too pricey, they are worth checking out, even if you are simply curious. Here are some of the strangest Goop products you can buy, from vampire repellants to gold face sculpting tools.
Vampire Repellant
Much has been said about this vampire repellant, and it's hard not to see why. It's called a vampire repellant; that's enough for a double-take. The product use is to protect yourself from bad vibes. Spray this aromatic scent around your head to protect your aura.
Diamond Decanter
Created by Richard Brendon, this diamond-encrusted decanter is a unique piece priced to go with your liquor. Each decanter is hand-cut with an array of tiny diamonds decorating it, making it the perfect rich aunty gift.
Goop Glow Morning Skin Superpowder
There are many powders on the market offering out-of-this-world beauty benefits. However, as much as this superpower from Goop sounds like it's trying to do the same, it actually works. This drinkable daily supplement tastes like lemon and oranges, and with continuous use, expect to achieve a glowy element to your skin.
Gold Sculpting Bar
The Gold Sculpting Bar is a fascinating beauty tool discovered by a makeup artist on a trip to Japan. It is crafted out of 24-karat gold and produces subtle vibrations that sculpt your face using massage techniques. Furthermore, it uses one battery, and all you need is a 10 to 15-minute session for an all-day look.
Ondine's Platine Medium Saucepan
If you intend to splurge on your kitchen big time, you may want to have another look at the Goop-loved Ondine's Platine Medium Saucepan. The no-doubt pricey saucepan is ultra-luxe as it is an Italian crafted titanium-grade stainless steel, brass handles pan with a lifetime manufacturer's guarantee.
Inner Compass Cards
Channel your inner intuition with these inner compass cards that seek to help us move in the right direction. The cards come with an instructional guidebook that details various practices to guide you on the right path. All you have to do is pull a card.