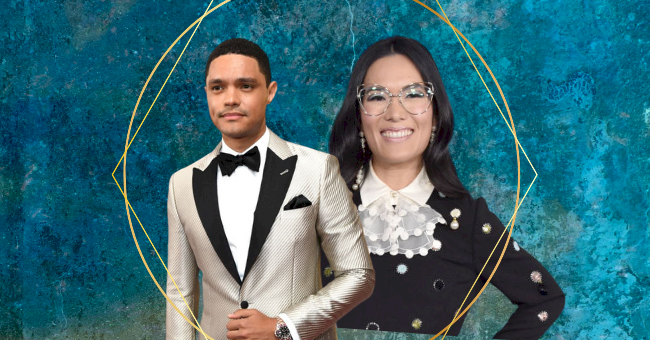 The Top 10 Funniest Stand-Up Comedy Specials on Netflix
While sometimes you need a wholesome cry to release pint up emotions, other times you need a good laugh straight from the belly.
Thank goodness for Netflix, right? They've come through for us on the bleakest to the brightest days. We've learned a lot from their documentaries and we have a great portal of escapism accessible at a moment's go.
And while everyone needs a cheering up, Netflix has a plethora of hilarious stand-up comedies to have you laughing out loud. Here are ten of the funniest comedy specials for you to get lost in.
Kevin Hart: 'Irresponsible'
Kevin Hart brings his sold-out show to Netflix. Hart talks about family and travelling in this comedy special inspired by his personal life own mishaps.
Ali Wong: 'Hard Knock Wife'
Ali Wong returns two years after giving birth to her daughter, and pregnant again for a second original stand-up comedy special.
Leslie Jones: 'Time Machine'
Having reached age fifty-two, comedian Leslie Jones uses "Time Machine" as a platform to look back at her life's experiences.
Hannibal Buress: 'Comedy Camisado'
Admitedly, not one of Hannibal Buress' funniest shows but entertaining nonetheless. You may not ROTF but you're likely to at least LOL.
Chris Rock: 'Tamborine'
Chris Rock talks expresses several themes around politics and race but also a lot of personal, self-reflective jokes including relationships and his own experience with divorce.
Hannah Gadsby: 'Nanette'
Dealing openly with the sexism, homophobia, and assaults Gadsby has dealt with in her own life, Nanette is a honest, soul-baring, comedy with a twist.
Trevor Noah: 'Afraid Of The Dark'
One of the most successful comedians right now, Trevor Noah dabbles in his usual themes around life, politics and travel.
Tiffany Haddish: 'Black Mitzvah'
Tiffany Haddish celebrates her Jewish side and her long, bumpy road to get to her point of success. This show is her "mama, I made it" moment. She was also nominated for a Grammy for "Black Mitvah."
Jim Gaffigan: 'Cinco'
Largely described as a "clean" and straightforward comedy, this one may get a good old laugh out of you. He starts off with some self-deprecating jokes.