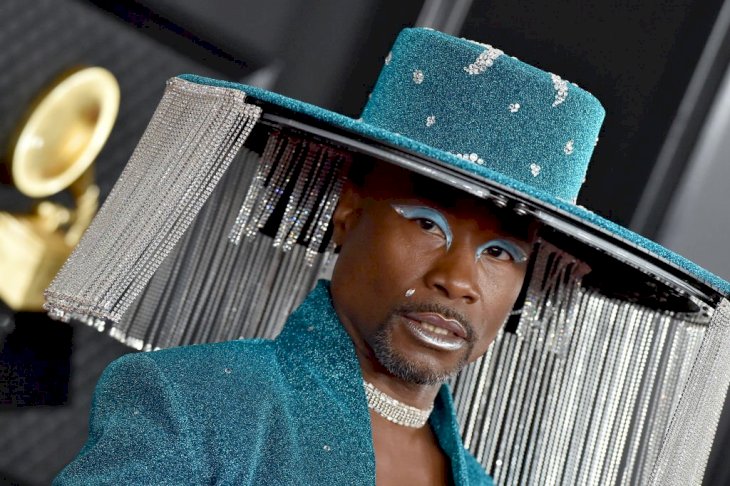 The Top 10 Makeup Looks From the 2020 Grammy's
The 2020 Grammy Awards red carpet was flooded with glitz and glamour. As the music industry's most coveted and talented members assembled, they made sure to remind everyone that they are trendsetters.
From bold eyeliner to eye-catching lip colors, the Grammys served some stunning makeup looks. With a touch of old Hollywood to modern pops of color, here are the top ten makeup looks from the Grammys.
1. Lizzo
Celebrity makeup artist Alex Mayo took charge of singer Lizzo's look and created the perfect smoky eye to pair with her gorgeous dewy cheeks. Alex explained that Lizzo wanted to channel "our forever inspirations, Diana Ross and Cher" to craft the perfect classic Hollywood look.
2. Billy Porter
One makeup trend that made a reappearance at the Grammys was blue eyeshadow looks. Amongst the best blue looks was Billy Poter's bright pastel blue eyes created by Christine Nelli. She completed the look with metallic lips and a gemstone mole. The look definitely lived up to Billy's iconic fashionista status.
3. Rosalía
Celebrity makeup artist Ariel Tejada crafted a stunning brick red lip and long lashes for Grammy Winner Rosalía. Using Lashify lash extensions, Tejada highlighted the singer's eyes and further defined the look with a strong winged liner. The rest of the look was kept soft to compliment her strong eye look.
4. Dua Lipa
Another stunning blue look that proved the 90s trend is here to stay, was Dua Lipa's gorgeous eye look. The singer created an eye-catching baby blue smokey eye that dramatically outlined her eyes. She paired the look with a rich nude lip creating the perfect balance between eye-catching and understated glamour.
5. Sophie Turner
Georgie Eisdell, celebrity makeup artist, created the perfect look for the gorgeous Sophie Turner. The look featured long, dark eyelashes, sharp contours to define turners stunning bone structure and eye-catching pop of color on the lips. The actress's berry lipstick and light pink blush were the perfect combination.
6. Camila Cabello
Camila Cabello's gorgeous black charcoal eyeliner reminded many fans of Cleopatra. The sultry, smokey eye and nude lip were the creation of celebrity makeup artist Patrick Ta. However, the most impressive part of the look is that he opted to use mostly L'Oreal products making the entire look extremely affordable to achieve.
7. Gwen Stefani
Gwen Stefani also stunned fans by trading her usual red lip for a sweet pale pink. Instead of drawing focus to her juicy pout, she let her long, dark lashes do the talking. The look created by Gregory Arlt, Director Of Makeup Artistry M.A.C Cosmetics, was completed with gorgeous, glowy skin and soft fluffy eyebrows.
8. H.E.R.
H.E.R. stunned on the red carpet. While her outfit was eyecatching, it was her beautiful gradient brownish-orange lip and purply lids that caught our attention. The '70s feel of her look was completed and complimented by her oversized glasses.
9. Demi Lovato
Makeup by Mario might be known for his work on Kim Kardashian but the gorgeous glowy look he created on Demi Lovato proved he is able to make anyone look camera ready. Even though she cried during her speech, her gorgeous base did not budge.
10. Brandi Carlile
Makeup artist, Loren Canby created a beautiful and semi-smokey pink look matched with soft pink lips for Brandi Carlile. The look also incorporated Weleda Skin Food to help create the "soft glowing skin" that completed this look.