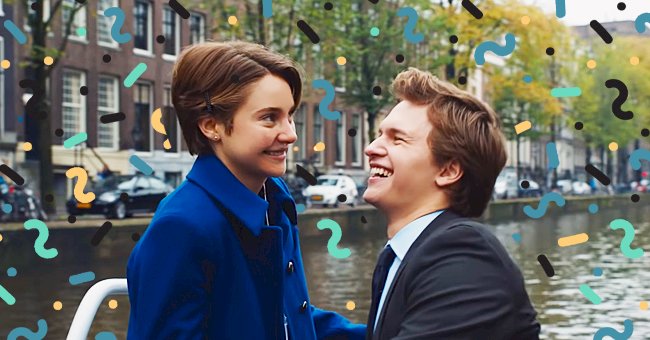 The Top 5 Sad Yet Romantic Movies To Watch When You Need To Cry
Everybody needs to let out a good cry sometimes. Romantic but tragic movies trigger the best tears.
Love and romance have a particular way of tugging at our heartstrings. There are centuries worth of sad love stories that we can't get enough of and always re-watch without shame.
A rollercoaster of raw, human experiences and emotions creates powerful, tear-jerking films that we love. These films are there for us through breakups, makeups, bad days, and PMS (it can get wild). This is why we've decided that it's only fair to share five romantic movies that we turn to when we need to cry.
Love, Simon (2018)
This film follows a young man named Simon as he searches for his potential love interest, 'Blue.' The film's real tension lies in Simon's inability to share his sexual orientation with his family.
Jennifer Garner, who plays Simon's mother, urges his son to be honest about his orientation. The tears start when we realize that Simon has been carrying so much weight around before this moment. The overwhelming relief is just what we need to release the waterworks.
Romeo + Juliet (1996)
Romeo + Juliet is a classic Shakespearean tragedy that has lasted through the tests of time. The often imitated never duplicated forbidden love story is as sad and romantic as it gets.
Baz Lurhmann's film version of the play is breathtaking and authentic to the original writing. Although we all know the story's rundown, who wouldn't cry while witnessing a young Leo in pain?
The Fault In Our Stars (2014)
We cried while rereading the book while watching the trailer, and we cried throughout the movie. Watching a teenager's battle with cancer is difficult enough, but add a tragic love story to it, and it's grim! Get your tissue box ready for this one, because there are too many tear-jerking moments to count.
The Notebook (2004)
This Nicholas Sparks novel adaptation needs no introductions or explanations. Every scene is an eye-watering moment, whether it's sweet or heart-wrenching. Also, it's always sad when two extremely attractive people are torn apart.
Boys Don't Cry (1999)
Boys Don't Cry is based on a real-life story of a transgender man who is savagely raped and murdered. We watch the main character, Brandon, blossom in his relationship with Lana throughout the movie.
The portrayal of their love intensifies our feelings of anger and heartbreak when the tragedy ensues. This movie shines a light on society's ills towards the LGBTQ community, which is always essential in this world.