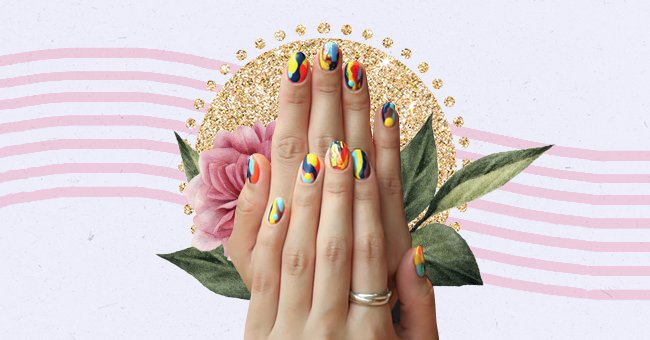 The Ultimate DIY Guide to Instagram-Worthy Nail Art
In the past few years, I've been seeing several nail art ideas popping up. So let's have a look at the hottest nail trends of 2021.
Nail art has become so sophisticated that the discussion goes well beyond if you're choosing a seasonal color or pastel hues with glossy finishes. Since some A-list celebs like Cardie B and Billie Eilish have pushed nail art into pop culture, the trend is simply everywhere.
So, if you're tired of the old red nails and want to explore some new nail arts, here are the best nail ideas, whether you want to paint them at home or bring an inspo to your mani.
Colorful Patches
Whether if you opt for abstract swirls or mismatched hands, colorful nails are one of the trendiest nail arts at the moment. You can replicate at home, using your creativity, or ask your mani for stunning colorful patches like this one in the picture.
Classic French
Some classics are timeless. A trend doesn't live only with colorful hues. What about these chic 90s glam nails the celeb-fave manicurist Tom Bachik gave Margot Robbie for a Chanel campaign?
Mismatched Art
Nails with different art and colors are more manageable if you want to try by yourself. You can play with different colors, tones and have some fun too! The manicurist Betina Goldstein posted the tutorial of the design above.
Edgy French
Called the "French twist with a flip side," this nail art has some Cruella De Vil kind of vibes. With a black base and white tips with long nails and rounded shape is the hottest trend between cool girls.
Mismatched Nails
How to adopted mismatched nails without looking like a kiddo? You can invest in pastel hues and earth tones that are rich and warm. Complementary tones and different shades of the same color are a go-to option as well.
Pop Deco
If you want to try something completely new and traditional French manis is too #tbt for you, know that long nail designs don't have to be kitschy. The bandana vibes on these nails make it feel more modern.