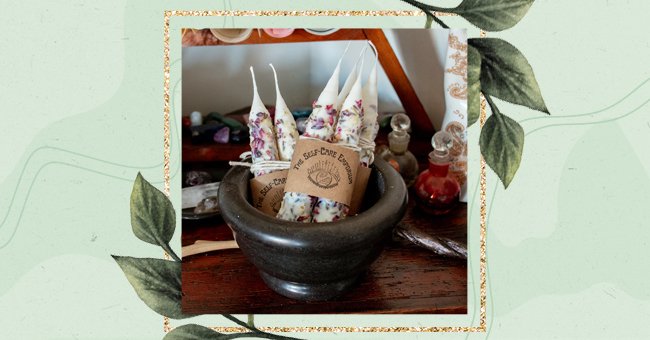 The Ultimate Guide To Building A Spiritual Altar
Spiritual practices are becoming increasingly popular. With the number of self-proclaimed witches that come across the For You Page on TikTok, it is a wonder that anybody doesn't know everything there is to know about spiritual practices.
However, a few people are still in the dark about some aspects of spirituality and all that comes with it. One of the less talked about subjects is having spiritual altars in which crystals are placed and protected.
If you want to know how to build your altar so that you can tap into your spirituality a little more, we have everything you need right here.
What Is The Purpose Of An Altar?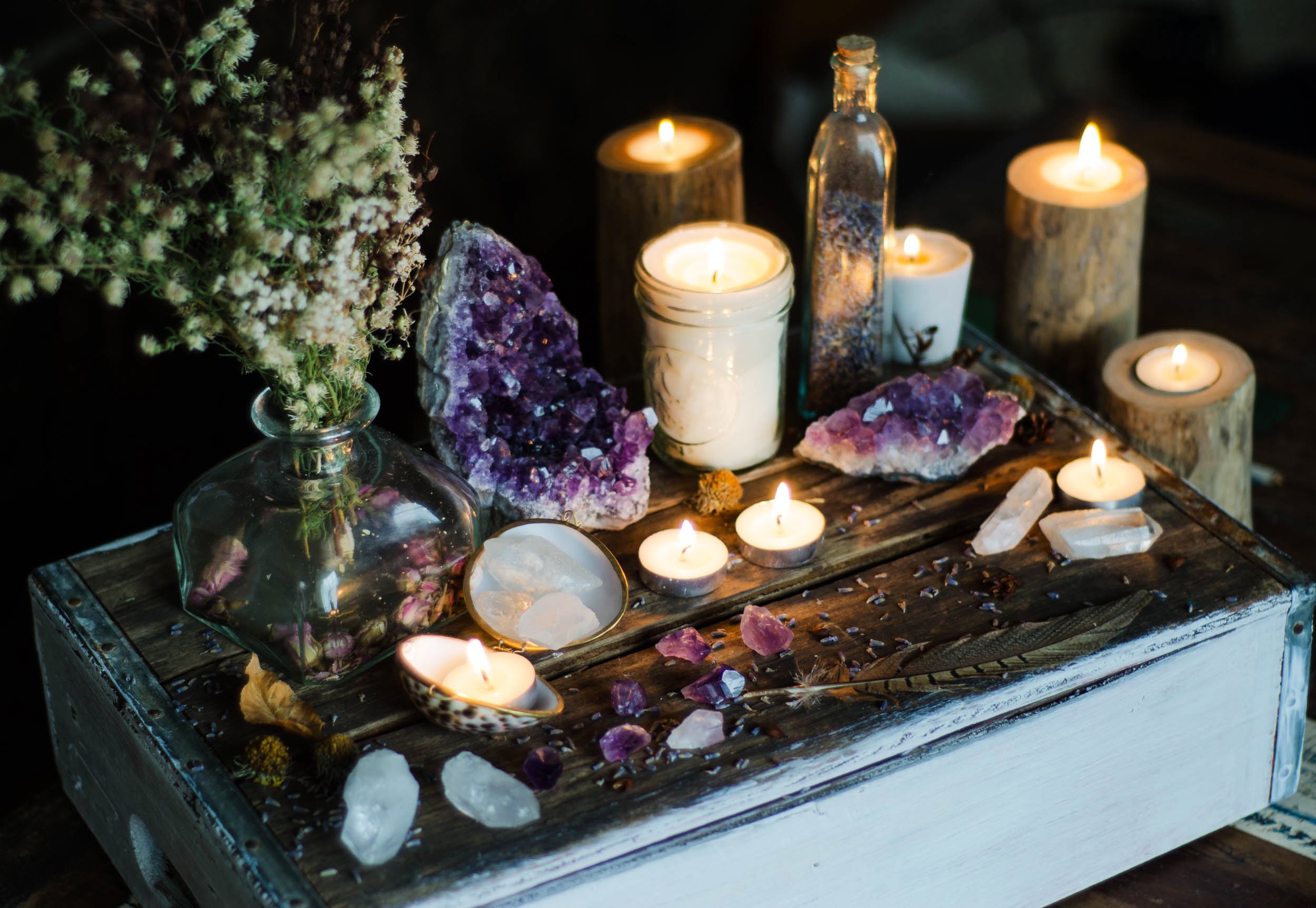 Spiritual altar | Shutterstock
Your entire life is made up of energy. Everything that you touch has energy on it, and every person you meet has their energy that they are tuned into according to the vibration they are on. You might even be able to sense people's energies right away when you meet them.
All of these energies can be transferred by touching the object or person, and you might even transfer energy simply by having a conversation with someone. This is called energy exchange. Once you have exchanged energy with multiple objects and people, you might start to feel exhausted and drained.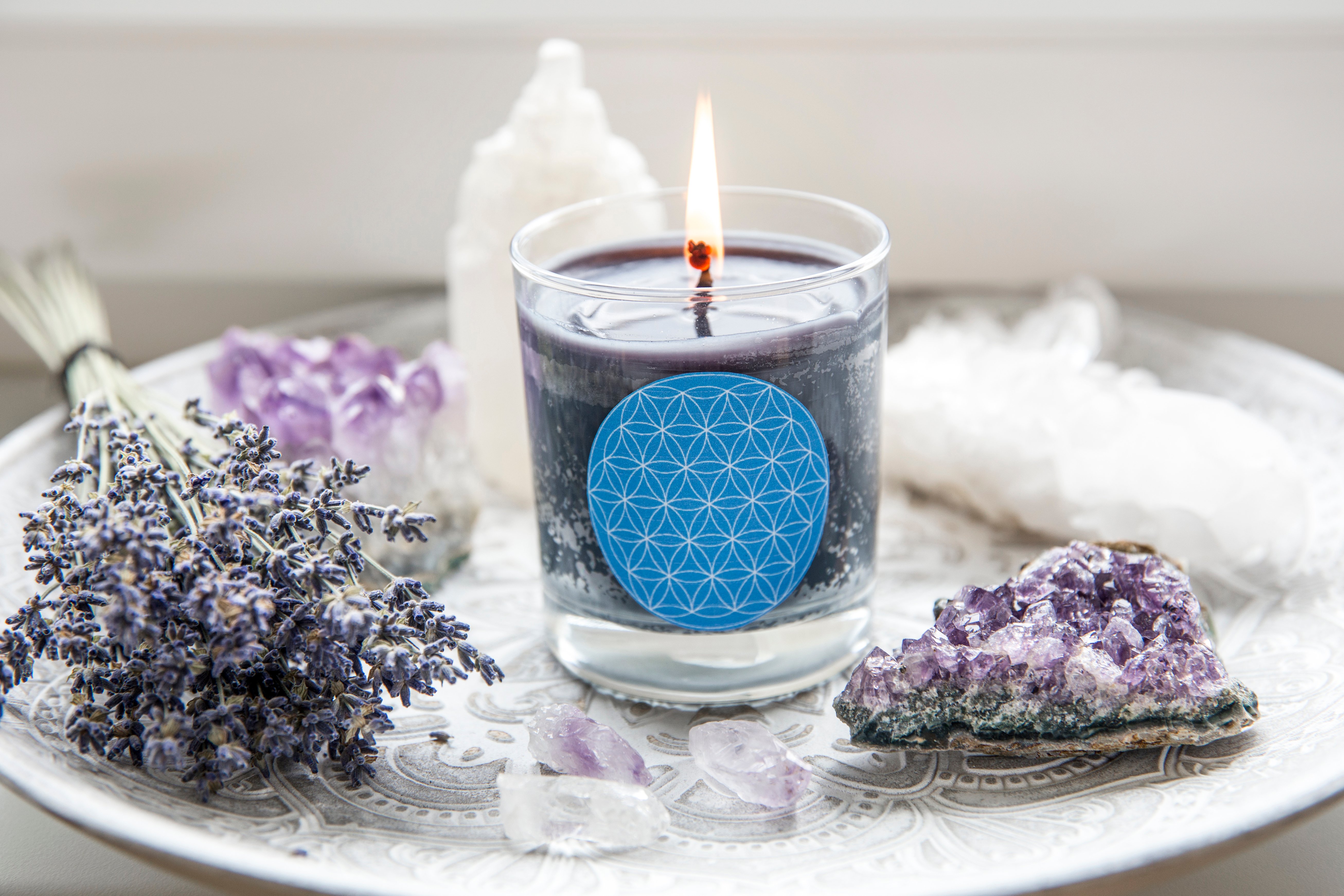 Candle and crystals | Shutterstock
This is because you are lacking your energy and need to build it back up. When this happens, it is an excellent asset to have an altar because an altar that you built will be filled with only your energy and will help you get your energy back and is a safe space where you can release any negative energies you picked up.
How Do I Build One?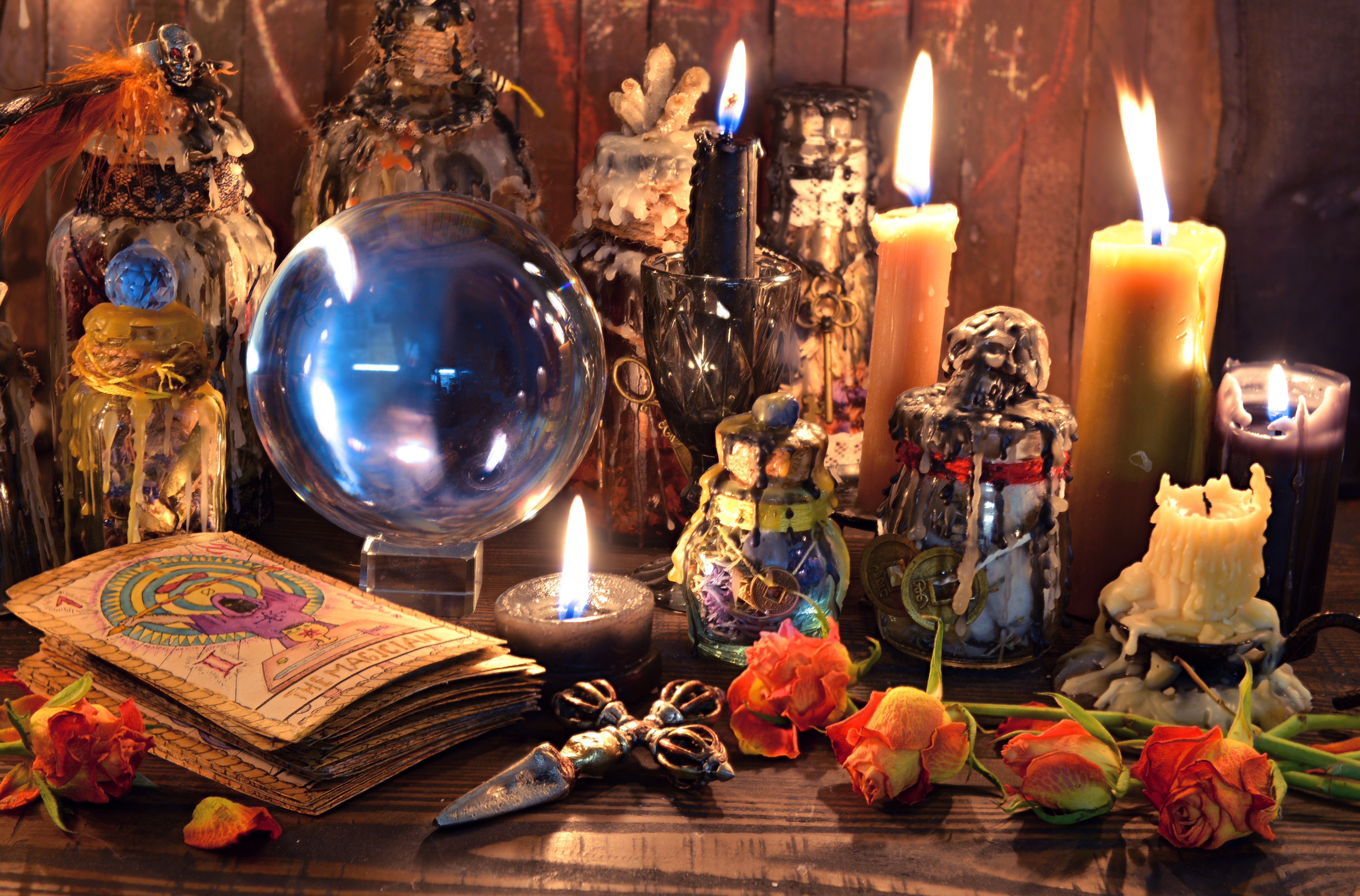 Spiritual altar | Shutterstock
The most important thing to remember when building an altar is that the entire thing should be an intuitive process. Deciding where to set it up is something that only you will know, and you should do it based on how peaceful you feel in that space.
Once you have decided where you will be setting it up, you can begin the intuitive process of deciding what you should put into your altar. Most altars consist of crystals, pictures of ancestors, incense, and candles, but you can decide on whatever you want to put on your altar.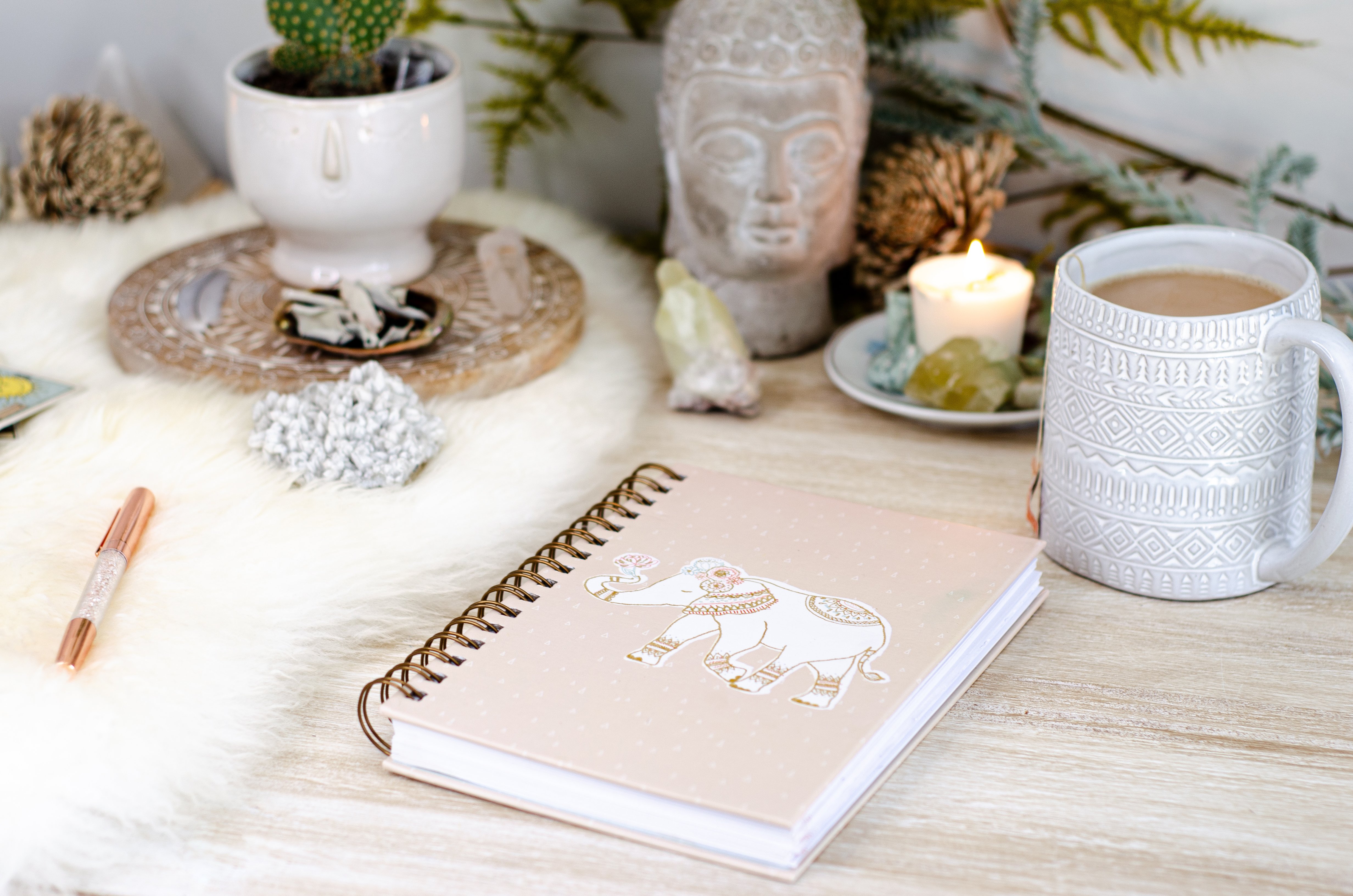 Spiritual altar on desk | Shutterstock
The main thing to remember about your altar is that it should be filled with things that have a lot of meaning to you and evoke a sense of sentimentality or wellbeing in you.
Need To Knows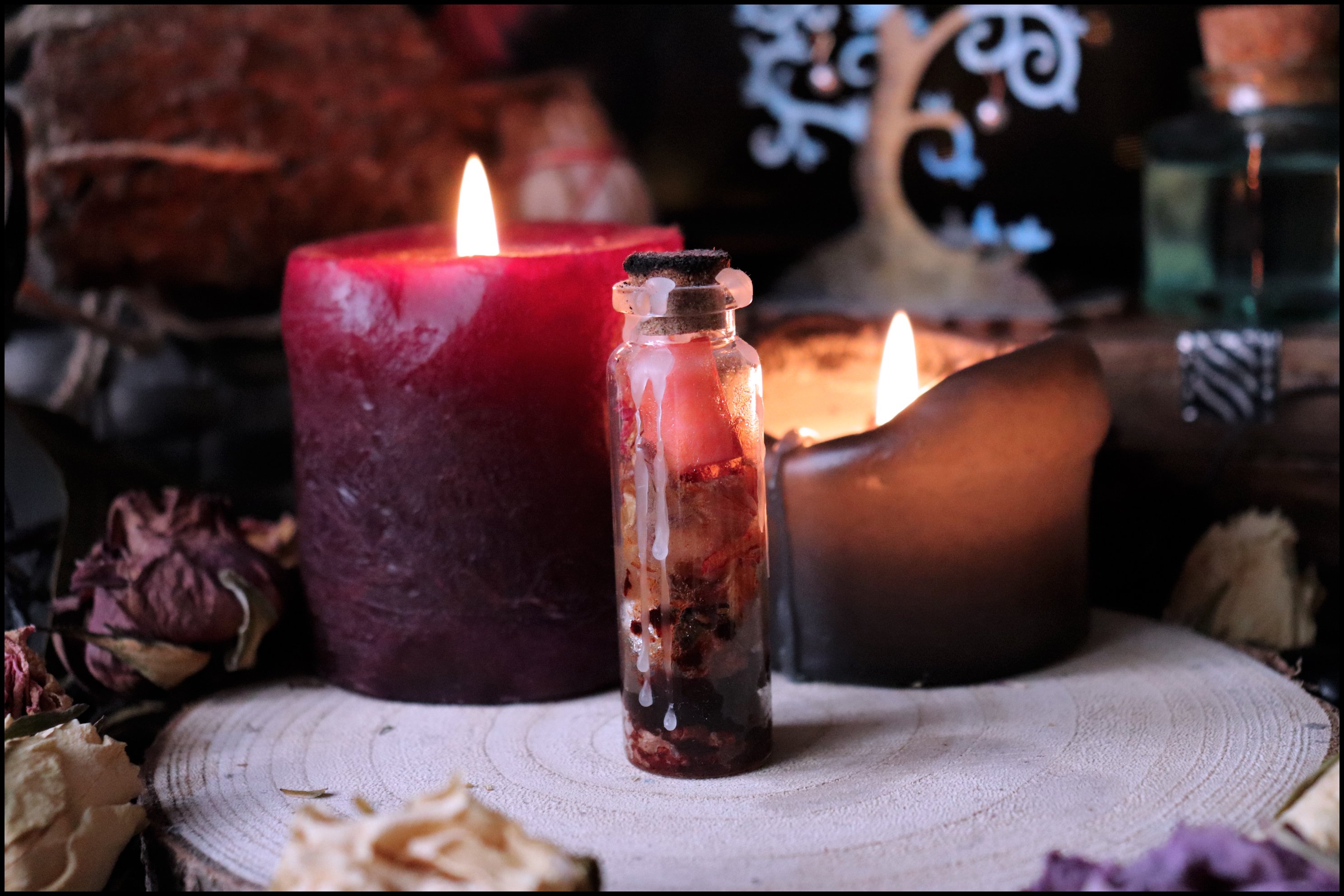 Protection spell | Shutterstock
When building your altar, you must ensure that the energy of the space is cleared. You can do this by placing an energy cleansing crystal in the space or burning some sage in the area so that the energy is cleared and ready for your altar to be set up.
You must also ensure that your altar is protected at all times. You can do this by having a white and red candle in the area, or a decorative jar, of Himalayan salt. You should also clear the energy of the altar often to ensure that no negative energy is stagnating there.