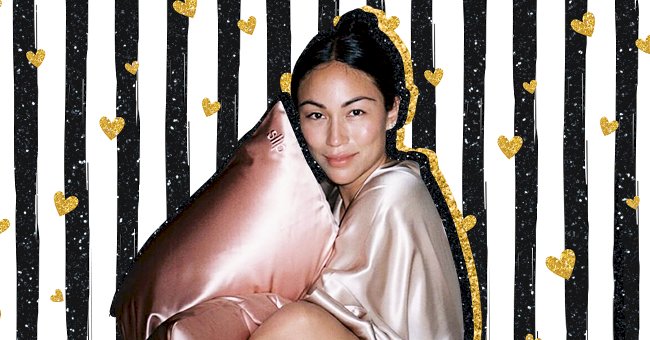 The Ultimate Guide To Frizz-Free Hair
Extra hair texture is always welcome unless it's pesky frizz. Although it is not the worst thing in the world, frizzy hair can be undesirable at times.
Hair frizz is normal, and most of us have to deal with it once in a while. There are some days when the flyaways get too wild to handle on your own, and you need to find a way to fix it.
Trying to smoothen out frizz can damage your hair, especially if there is too much heat involved. Take a look at these frizzy hair tips that will help you keep your hair sleek and avoid that irreversible damage.
Invest In An Excellent Hair Dryer
A professional hairdryer can turn your world around entirely if you have frizz-prone hair. The real trick to those salon perfect blowouts is the equipment they use, and it costs a lot of money.
Saving for a good quality hair dryer has its benefits, like getting silky hair at a shorter drying time. Glamour digital director Perrie Samton swears by a top of the range hair dryer for frizzy hair.
"Do your homework and be willing to spend the money. Coupled with the right high-quality brush for your texture, a professional-grade dryer is the best way to tame frizz."

Says Perrie Samton
Style Your Hair While It's Wet
Most curly-haired women spend tons of money on high-quality hair products but misuse them. Some curly hair styling products produce the best results when used on wet hair instead of damp or dry.
Hairstylist and curl expert Melissa Guido advises that hair products are used straight from the shower. The timing of when you use curly hair products makes a difference, especially for curl definition.
"If you apply your product to hair that is the slightest bit dry, your product will not evenly saturate, and you will be left with frizzy, undefined curls,"

Says Melissa Guido
Buy A Silk Pillowcase
Your pillowcase can affect how frizzy your hair turns out in the morning because of the fabric. Many women wear silk wraps to avoid bed hair frizz, but some get irritated by the headscarf at night.
A silk pillowcase is the best solution for these women and other silk hair tools, such as silk scrunchies. Several women recommend this tip and claim that it has been life-changing for their hair.
Don't Touch Your Hair
Solange said it first, and we'll repeat it. Do not touch the hair! This tip may be easier said than done, but it does help reduce the amount of frizz you have throughout the day.
Blogger Ashley Rodriguez offers this simple tip as her most precious advice for curly-haired women. Also, this piece of advice is free, so why not take it?
"My number-one tip for preventing frizz: Keep your hands out of your curls. Constantly touching your hair will bring all the frizz you try to avoid."

Says Ashley Rodriguez
Moisturize Your Hair
A senior editor at Glamor shared her crazy frizzy hair hack, and it includes a small bit of hand lotion. Using a tiny amount of cream to smoothen your hair is a great idea, and it all stems from hair needing moisture.
Pay attention to how dry your hair is when it is frizzy and see if adding more moisture doesn't help. A quality leave-in conditioner should do the trick when you're not out and about putting lotion on your locks.