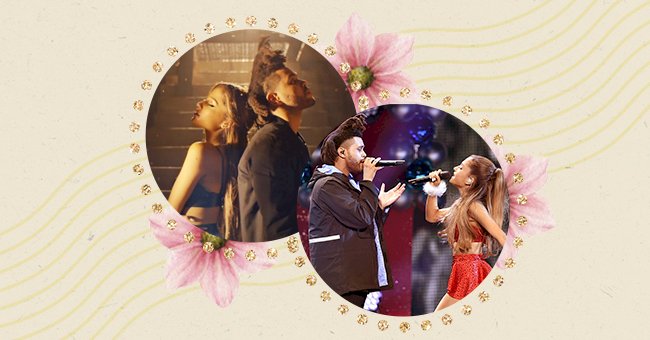 The Weeknd & Ariana Grande Tease Fans With Another Collab
Separately, The Weeknd and Ariana Grande are incredible artists. They are both filled with so much talent, and their love for their craft indeed translates into the music that they put out into the world. However, together they are a force to be reckoned with.
The pair have collaborated twice in the past on Grande's 2014 song 'Love Me Harder' and have most recently collaborated once again on Grande's 2020 song 'off the table' from her 'Positions' album.
Now, it seems that this dynamic duo will be gracing our ears with another collaboration, and we cannot wait!
The Collab
On Monday, the pair both shared a short clip of the two of them harmonizing on the lyric "I don't know why I run away," which is, of course, a lyric from The Weeknd's hit 'Save Your Tears,' and it sent fans into a frenzy! Their past collaborations have paved the way for this collaboration to be a resounding success among fans and critics alike.
The clip sounded incredible, showing once again how powerful this duo is when they collaborate. They did not give a release date for the song or say anything more than that we might hear it later on this week.
The song is likely to be a remix of 'Save Your Tears,' giving Grande a verse or two in the song as this is the song that was on the clip that the artists shared. Whatever it is, we know it is going to be incredible.
Reactions
As you can well imagine, the pair excited their fans so much with this teaser that their social media pages blew up with questions. The comments section of each of the posts was filled with excited statements and burning questions, none of which have been answered yet.
Fans loved every second of their past collaborations and have gone so far as to say that this collaboration is already a classic without it even having been released yet. It's safe to say that together the pair has an extraordinarily loyal and supportive fan base.
The song will undoubtedly be received with open arms and hearts and be sung at the top of fans' lungs when it is eventually released, and we are just as excited as all of the Twittersphere to see what this collaboration has in store.