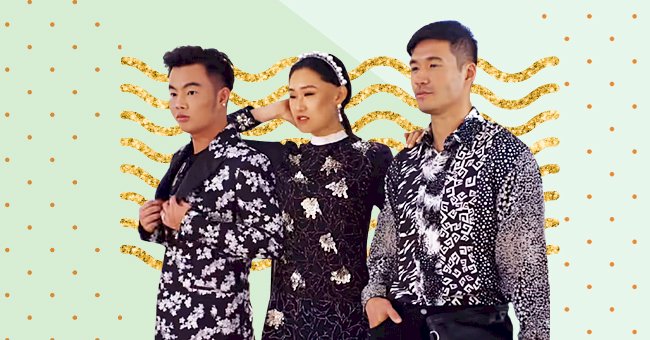 The Wildest Fashion And Jewelry Moments From Netflix's Bling Empire
Netflix's new reality show, "Bling Empire," is overflowing with eye-catching fashion and jewelry moments from the high fashion brands. Here are some of the wildest fashion moments from the show.
While Netflix's "Bling Empire" follows the lives of Beverly Hills' Asian elite, the opulence high luxury covers a deeper level to the story. While wealth is a central theme, the show also deals with infertility and identity on a very personal level.
If you've watched the show, one thing that you couldn't have missed watching the hit reality television series is the insane fashion and jewelry moments. Here are some of the wildest fashion moments from "Bling Empire."
The Louis Vuitton High Jewellery Necklace
"Bling Empire" kicks the first episode (called "Necklacegate") with a power struggle between Christine, and Anna over a necklace that they both appear to have.
The necklace in question being a dazzling Louis Vuitton piece. The neckclace is made of white gold, pink sapphires and diamonds. You may be wondering how much it cost because it sure does look expensive. "Lifesytle Asia" reports that the price of a necklace sits at US$152,000.
Jamie's Bottega Veneta Plug
In the scene where she goes to see the shaman by the campfire, She tells th shaman of her dilemma picking between a nude or mist-colored Bottega Veneta clutch bag.
Designer Dressed Babies
Christine and Cherie's precious little bundles were dressed tiny head to tiny toes in all the high fashion brands from Gucci to Versace!
And while we're talking about babies this may be the best moment to discuss Baby Jevon's hundred day party with all it's glitz and expected glamour; the perfect bang to end off the season.
The Tiaras
It's difficult not to notice the glaringly extravagant tiaras adorning the heads of the cast members. More particularly in their individual interview sessions.
The regal headpieces are from the haute couture brand Dolce & Gabbana. One particularly eye-catching crown was Christine's cameo crown from D&Gs F/W 2014 collection.
Kane's Crazy Shoe Collection
Kane's pride and joys are his shoe collection. He's apparently so proud of it that he has an entire wall dedicated to showcasing his expansive collection in his living room.
And all of them are ranging from studded Zanotti loafers to stunning Louboutin sneakers—and everything just about everything in between!