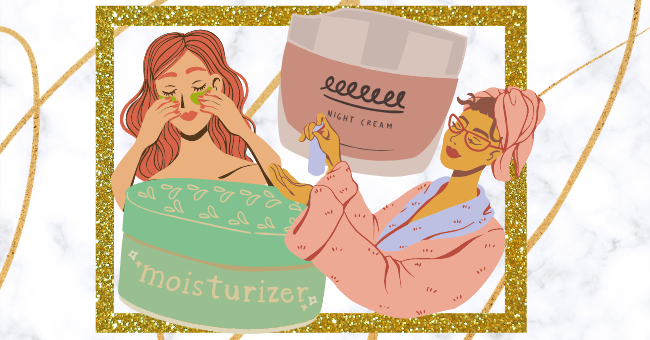 The WomanlyLive Beauty Bag: Our Team Shares Their Facial Moisturizers
Dry skin thou art unwelcome this year! Banished by the WomanlyLive team, your days are numbered as our readers find the remedies to rid themselves of you forever...
As dramatic as all that sounds, our list of recommendations hopes to do just that. While finding a good moisturizer may seem easy it can be tricky and confusing.
The market is oversaturated with options and every option has a long list of claims attached to it. So to help you start with tried and tested options, we have compiled a list of our personal faves!
Nature Republic Soothing & Moisture Aloe Vera 92% Soothing Gel
As Harvard Health pointed out in a recent article, "There are lots of dubious claims and mysterious ingredients, but yes, by trapping water, moisturizing can help with dry skin." So it's no surprise that many of us agree that a moisturizer should be kept simple, and uncomplicated.
"I'm a big fan of Korean products and I'm using this one for years now. Aloe and nothing else, it's soft and nice, you can use it wherever in the morning or before sleep."

Explains Alina Kompanets, WomanlyLive Designer.
Neutrogena® Hydro Boost City Shield™ Water Gel Sunscreen Broad Spectrum SPF 25
Another relatively simple moisturizer is the Neutrogena® Hydro Boost City Shield® Water Gel with Broad Spectrum SPF 25. Suitable for all skin types, it also fights sun damage while providing a lightweight, non-comedogenic formula.
"Neutrogena hydro boost city shield moisturizer because it has sun protectant with very minimal to no white cast, is very hydrating, and keeps skin that way for much longer than most moisturizers I've used."

-Siba Mosana, WomanlyLive Writer.
The Body Shop Vitamin C Moisturizer
This moisturizer is infused with camu camu berries which are a rich source of Vitamin C. This helps to brighten the skin while locking in moisture.
"For my face, I can't rely on every other cream out there, and the one product that I've been able to stick with is the Body Shop Vitamin C Moisturizer. It is super hydrating and fast-absorbing, so I can wave goodbye to those flaky, dry patches. And Vitamin C rejuvenates my skin, restoring its long-lost radiance."

- Ayesha Muhammad, WomanlyLive Writer
Eucerin Hyaluron-Filler Moisture Booster
This ultra-lightweight formula is essentially a refreshing gel moisturizer. It is suitable for all skin types and claims to give skin an immediate moisture boost.
"Instantly hydrating and gel-based as well so I found with my combination to oily skin it does not break me out. I've used it both during the day and night and I find it leaves my skin feeling moisturized and not in a sticky way. I love that it's a pump, it's more hygienic. Little goes a long way, the pump does not give out a lot of product just enough for your whole face and neck (2 pumps max for me)."

- Zainab Dockrat, WomanlyLive Writer
The Body Shop Vitamin E Moisture Cream
The benefits of Vitamin E in skincare has been touted for years. The Body Shop's iconic 1970's formula has been improved and now combines vitamin E with naturally derived raspberry seed oil to provide even more nourishment.
"The Body Shop Vitamin E Moisture Cream is my favorite. I've got oily skin so I appreciate the lightweight, long-lasting formula."

- Tumi Mosito, WomanlyLive Writer.
Kiehl's Ultra Facial Cream
"No matter how many times I decide to experiment with different face creams, there's one I keep coming back to. It's simple and straightforward. The Kiehl's Ultra Facial Cream is the perfect cream to get what you want when you don't know which face cream to choose. It is the best all-around option in my opinion."

- Kristina Dovhal, WomanlyLive Editor
Pyunkang Yul - Moisture Cream
This hydrating cream is the perfect daily moisturizer for all skin types. It's lightweight formula is especially great for oily, acne-prone, or sensitive skin.
"One of my many personal favorites from the plethora of K-Beauty products I've tried over the years. The lightweight yet nourishing formula is everything I expect from my moisturizer. I love that it gets its job done without any extra frills or unnecessary additions to the product."

- Ra'eesah Manack, WomanlyLive Team Lead.