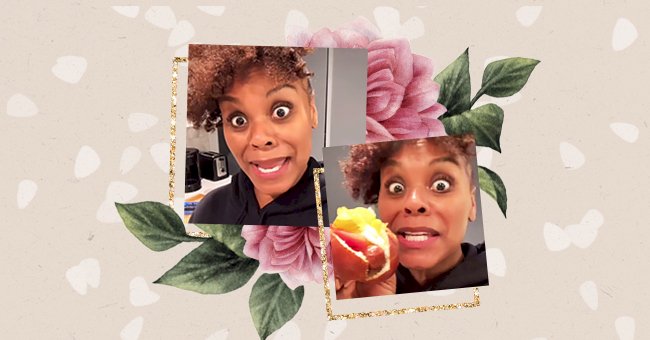 TikTok Accounts To Follow If You Love Cooking
Along with all the other weird and wonderful things you can find on Tiktok are food inspiration, tips, and recipes to get you excited to be in the kitchen.
Viral food recipes pop up one after the other, thanks to some of the creative culinary accounts from the video-sharing platform.
For those who like to try out new things in the kitchen, and those who simply like to watch, here are Tiktok accounts to follow for food lovers:
Tabitha Brown
Tabitha Brown has the delicious vegan food inspiration paired with her honey-like voice and her optimistic spirit; it's no wonder she's "The world's Favorite Mom."
Cooking With Shereen
Cooking With Shereen shares wholesome recipes in easy-to-follow videos that might inspire you to try something new, like make your own pasta from scratch, maybe?
Jessica Woo
Kids can be picky eaters, but with a bit of outside-of-the-box thinking, young selective eaters might be willing to try new foods. Jessica Woo makes food for young tummies with tons of much-appreciated lunchbox ideas.
Farrah J
Farah J's account serves the kind of content that makes you excited for the next time you host friends or family. It's peak impressive, delicious food.
Jenny Martinez
Mexican food is widely popular worldwide, and if you particularly enjoy your tacos, nachos, homemade tortillas de harina, and more, Jenny Martinez is the account for you. Martinez also occasionally does her take on non-traditional Mexican food.
The Pasta Queen
Pasta is the ideal go-to on a busy day when you want something that's both quick and delicious. The Pasta Queen shares scrumptious recipes on all kinds of pasta dishes, from a classic carbonara to her lockdown popular must-try peas and onions pasta sauce recipe.
Cheeseboards + Charcuterie
Cheeseboards + charcuterie has cheese. Lots and lots of cheese. And of course, the popular lockdown food trend, charcuterie boards. Check out how you can make cheeseboards for movie nights, picnic dates, and more on this cheesy account.
Eitan Bernath
Eitan Bernath not only has fantastic food tips and tricks for you to try at home, but they've also got a comedic, lighthearted and entertaining personality, making them a delight to watch.