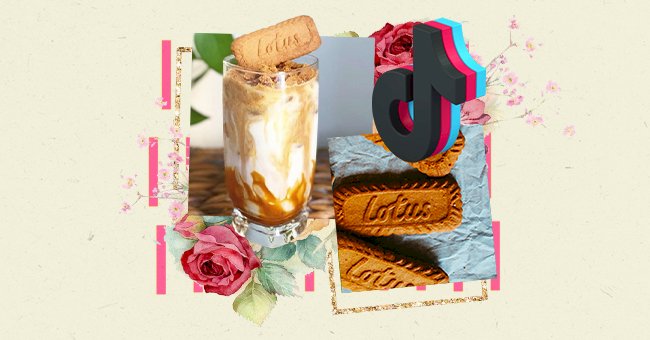 TikTok's Iced Biscoff Latte Might Be Summer's Dalgona Coffee
Last year Dalgona coffee was the coffee drink to have and make. It is still a fantastic drink, but some things have changed since then. Mainly, it's summer, and we are looking for a drink that will cool us down, and nothing says summer like an iced latte.
Enter TikTok's answer: Lotus Iced Biscoff Latte. If you have no idea what Biscoff is, you may want to thank us for cluing you in on the most delicious cookie spread used as an alternative to peanut butter and other nut butter.
There are so many ways to include Biscoff in sweet snacks. From cheesecakes to ice creams but we think these coffee-infused iced drinks are our current fave. Here's how to make it.
How to Make Iced Biscoff Latte
The most popular tutorial on TikTok for this viral drink comes from @7amcoffeeclub, who has so far garnered over 700,000 views and counting. Before you begin, do not use the crunchy spread. It might not go down as smoothly.
Ingredients
For this, you'll need: Biscoff Lotus spread, hot coffee brewed to your taste. Loads of ice and vanilla simple syrup. Lastly, milk or a milk alternative like almond, soy, or coconut.
Directions
Microwave a spoonful of Biscoff for about 10 -15 seconds to warm it up. In the same jar, mix your hot coffee and Biscoff. Next, fill your drinking glass with ice. Pour your mixture into your glass and watch it swirl. Top it off with your syrup and sip!
Variations
Unlike the famous Dalgona coffee, this recipe is actually quite easy to make. However, the difficulty level is up to you. You can choose to top it off with some whipped cream like some users and top it off with some of Lotus' Biscoff cookies. Also, you can use caramel syrup instead of vanilla.
Viral TikTok Recipes
Iced Biscoff Latte now joins many recipes that TikTok has made viral. Some of our favorites are the famous tomato and feta pasta, and the baked oats, "nature's cereal," and pesto eggs which Captain America loves, by the way).