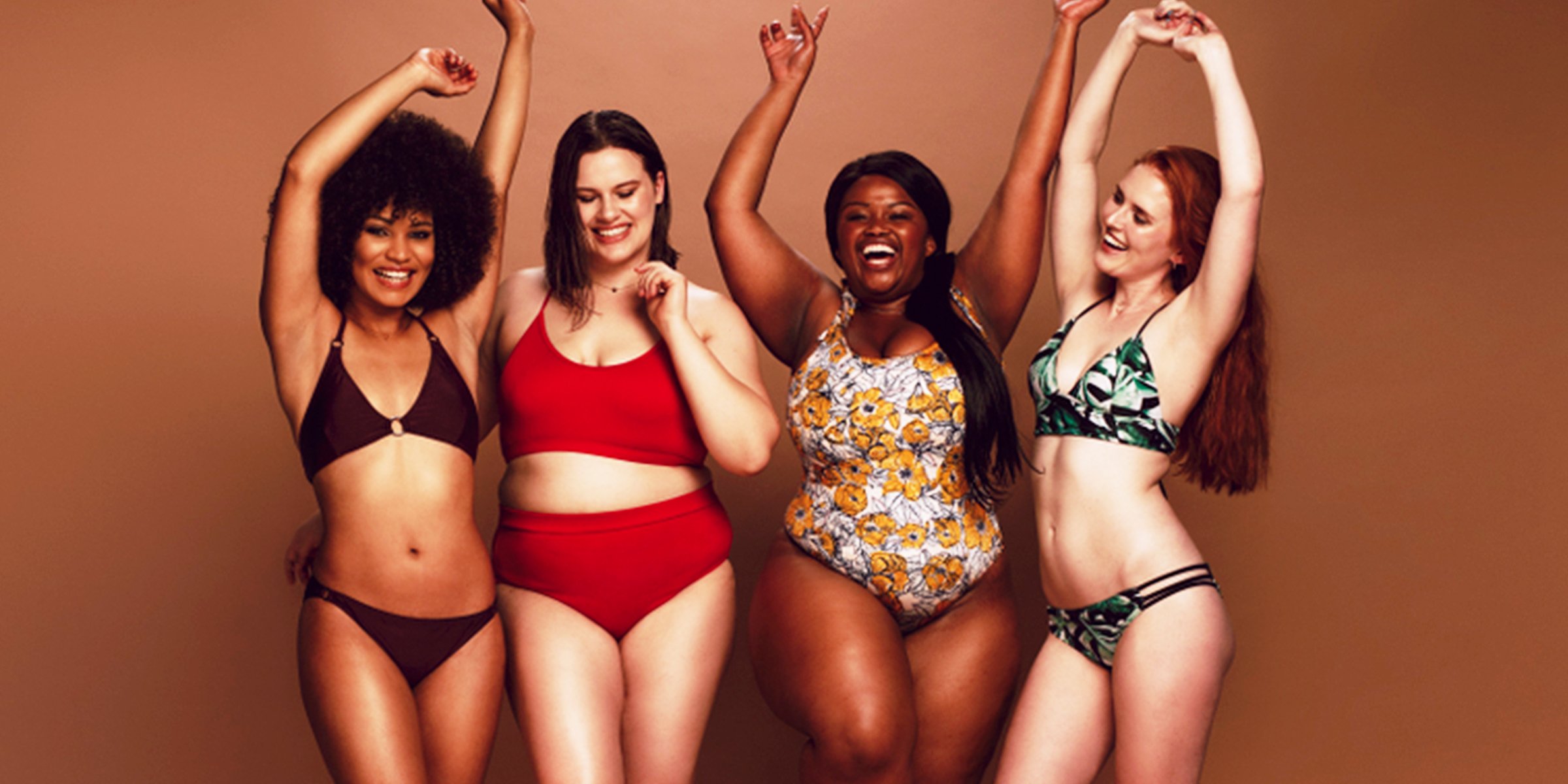 Shutterstock
Tips to Achieve A Beach Body Without Ever Stepping Foot In a Gym

Everyone strives to have the so-called perfect "beach body," however, the truth is everyone has a beach body. It is just about feeling confident to rock it!
As the weather gets warmer, people everywhere start to flock to the beach or to a nearby pool to cool off and enjoy the summer sun. However, going to the beach comes with much anxiety and worry for many women.
Some of that anxiety happens as the summer season starts. From magazines to billboards, media publishes content filled with gorgeous bikini-clad models and articles about achieving the perfect beach body.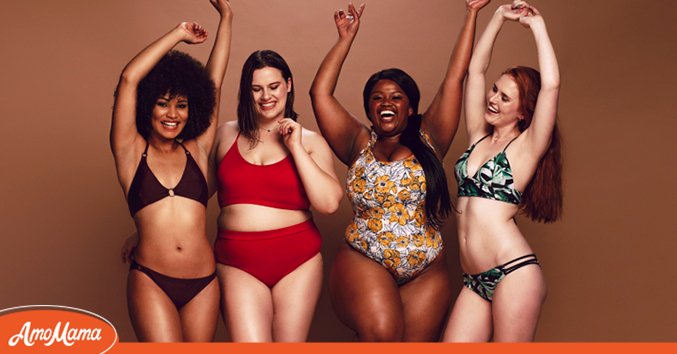 Four women of different sizes in swimsuits | Source: Shutterstock
A 2017
study
by Chapman University found that most, but not all, women reported feeling worse about their bodies (their stomach, waist, and weight) after looking at slim and bikini-clad women.
Another significant source of anxiety and upset for women is shopping, deciding on, and finally wearing a swimsuit to the beach. We want to feel good about ourselves, and it's hard to do that in a revealing swimsuit.
A
study
from Flinders University in Australia in 2012 found women had more feelings of depression and anxiety when thinking of themselves wearing a swimsuit than imagining themselves in jeans.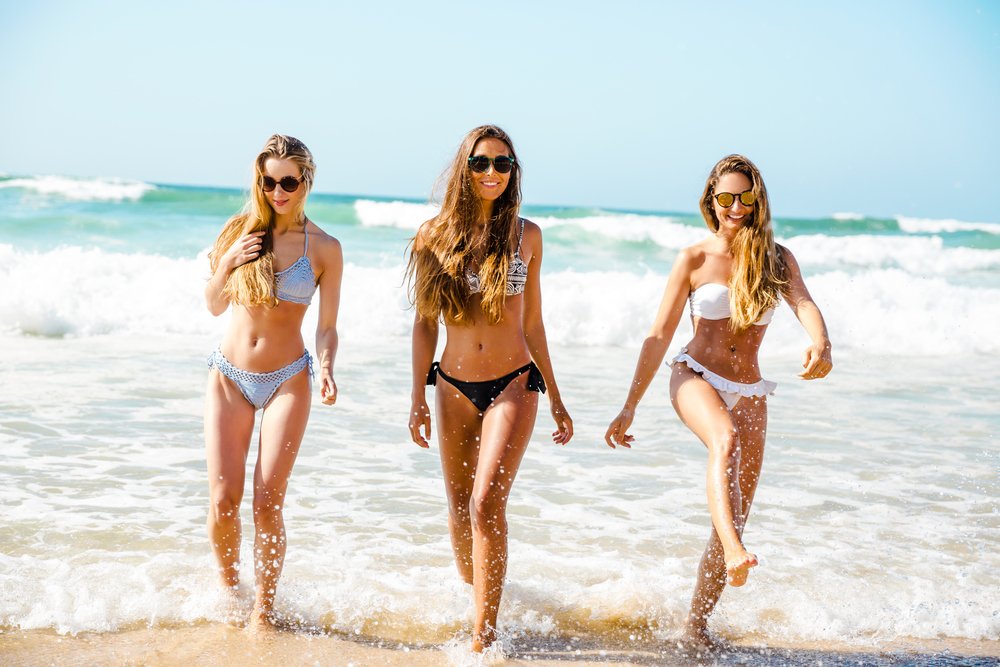 Three women running out of the sea | Source: Shutterstock
Although many of us have hang-ups about what the ideal "beach body" or "bikini body" is, the truth is, having a beach body is simple; you take your body and go to the beach.
There is no need to start a juice cleanse, fast, or go on any pre-vacation diet because you already have all you need to enjoy whatever swimsuit-appropriate destination you are headed to.
However, it can be challenging to maintain a body-loving attitude when you are in a swimsuit that shows off your body in a way that is usually only for yourself, your partners, and maybe your doctor sees.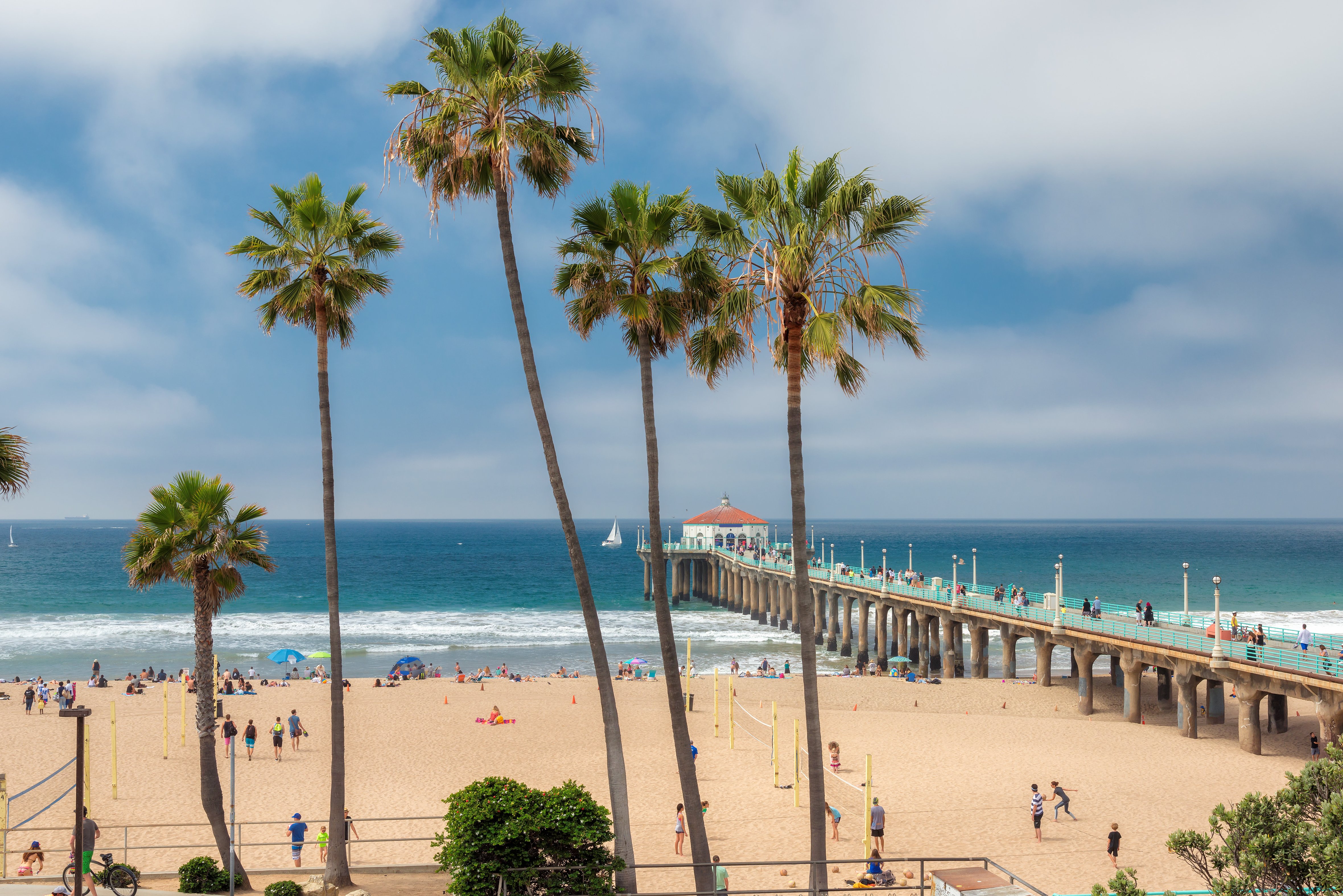 A possible vacation location? Manhattan Beach and Pier in Southern California in Los Angeles. | Source: Shutterstock
Vacations in the sun can quickly turn into self-esteem and body-confidence horrors. However, with this list of confidence-boosting tips, you might find yourself feeling a lot more confident while wearing a lot less.
LITTLE TOUCHES TO MAKE YOU FEEL CONFIDENT
Although no one needs to go to the gym to become beach-ready, there are a few physical things you can do to feel more confident about yourself and your appearance.
A
fake tan
can go a long way to
boost self-confidence
when there is a lot of skin on display. A deeper tone on your skin can help your arms and legs to appear more toned and improve the appearance of cellulite without masking the shape of your body.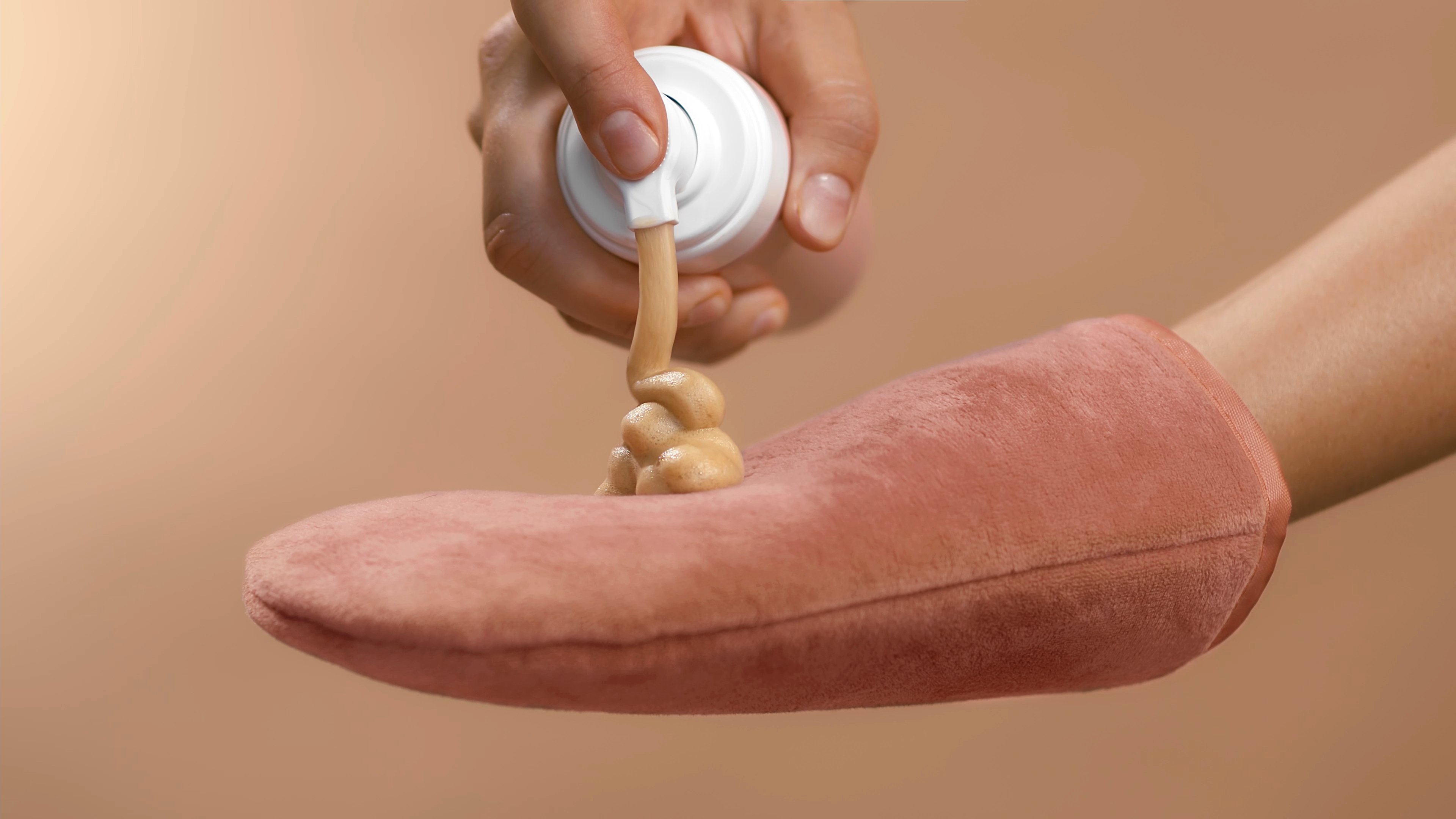 Fake tan sprayed into a tanning mitten. | Source: Shutterstock
If you are someone who regularly shaves or waxes unwanted body hair, remember to do so a few days before hitting the beach or pool, as salt or chlorine can irritate the skin, making it itchy and red.
Exfoliation is another way to make yourself feel and look fresh and glowy and prevent razor burn and ingrown hairs. Use a gentle scrub or washcloth to exfoliate your skin.
Remember to moisturize, especially after exfoliating, to prevent any dry patches of skin. Use your favorite body and face lotion to leave your pores looking and feeling hydrated and healthy.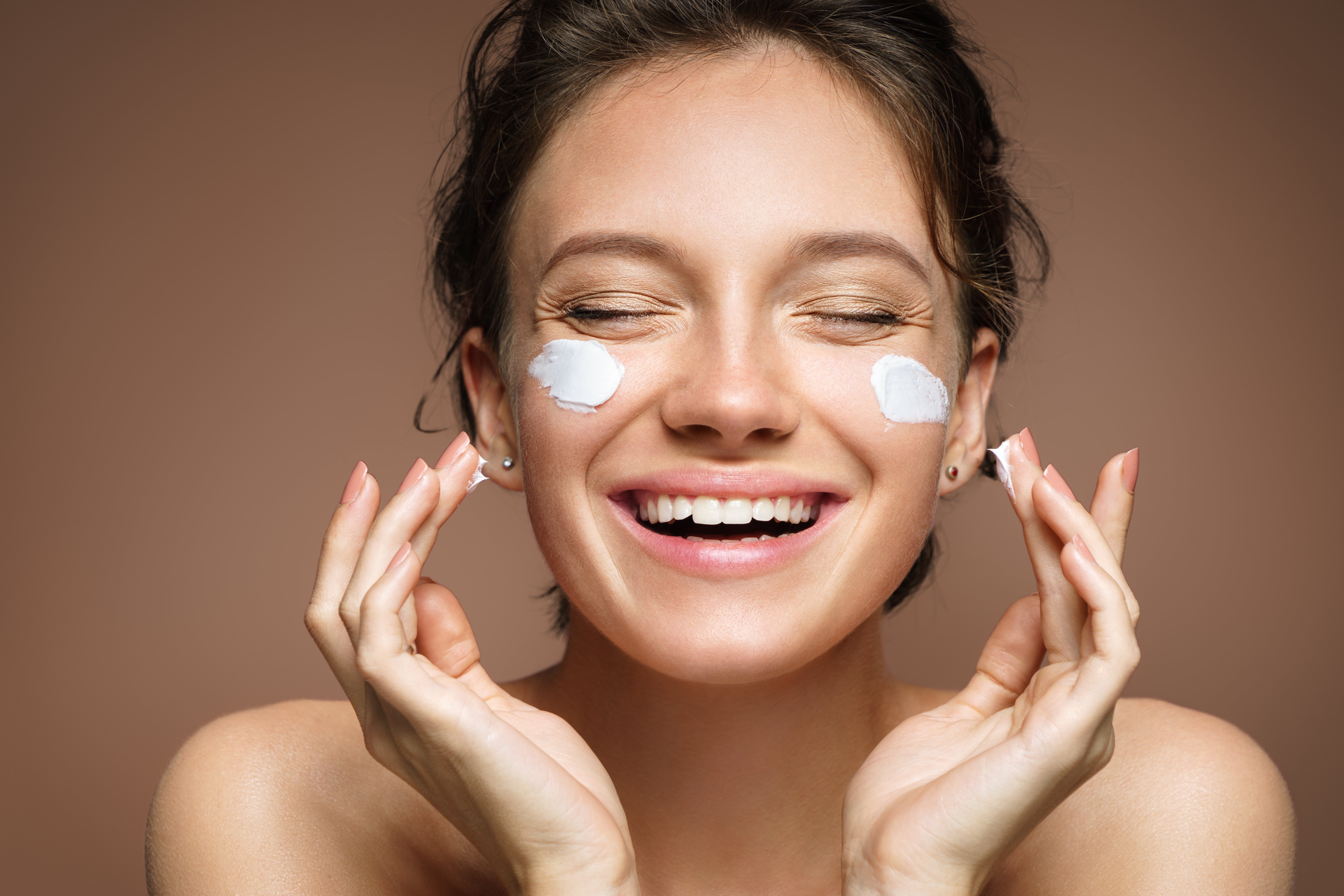 Woman smiling while applying moisturizer. | Source: Shutterstock
Another thing that can help you feel good about yourself while rocking a swimsuit is
treating yourself
to your favorite beauty procedure, such as a manicure, pedicure, or even a new haircut.
If you feel proud about your nails or your new blow-out, the added confidence and excitement will help you feel even better about stepping in a swimsuit during a trip to the beach.
Correcting your posture is a great way to add self-confidence. No one looks good hunched-over, so posture can make a difference when you do not have your usual layer of clothes to hide behind.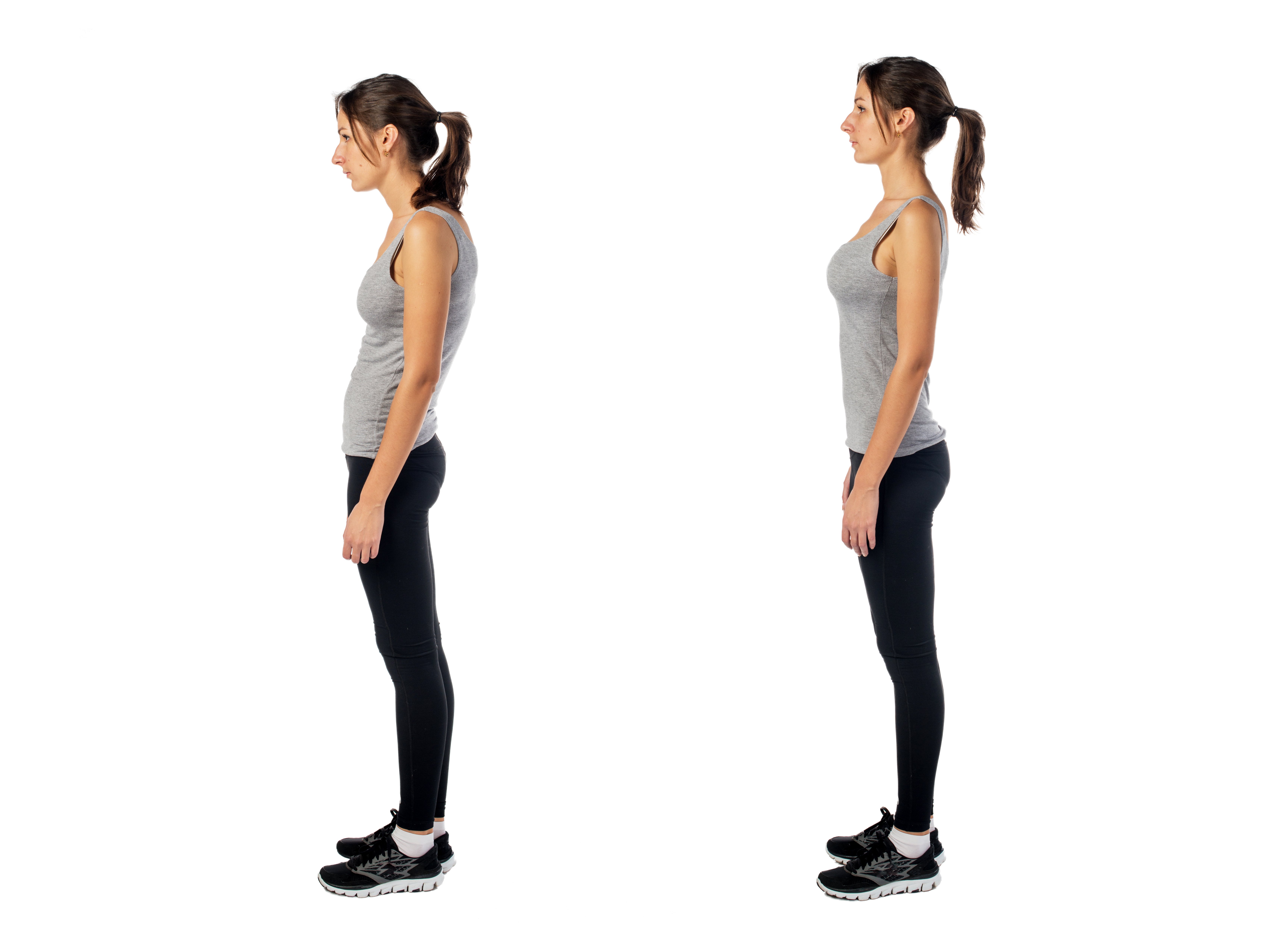 A woman demonstrating good posture. | Source: Shutterstock
It is not about sucking your stomach in and not breathing. Instead, stand up straight and tall, roll your shoulders back, and stand with confidence. You might be surprised by how much your posture can affect how you look and your self-confidence.
FIND THE RIGHT SWIMSUIT
Finding the right swimsuit is possibly one of the most important aspects of having a beach body. After all, if you want to enjoy the beach or pool to the fullest, you need to get in the water and splash around.
However, it can be intimidating to face the shopping racks. In 2018, statistics showed that globally bikinis held 68 percent of the women's swimsuit market, but that does not mean you need to settle on the latest string-bikini or flashy swimsuit.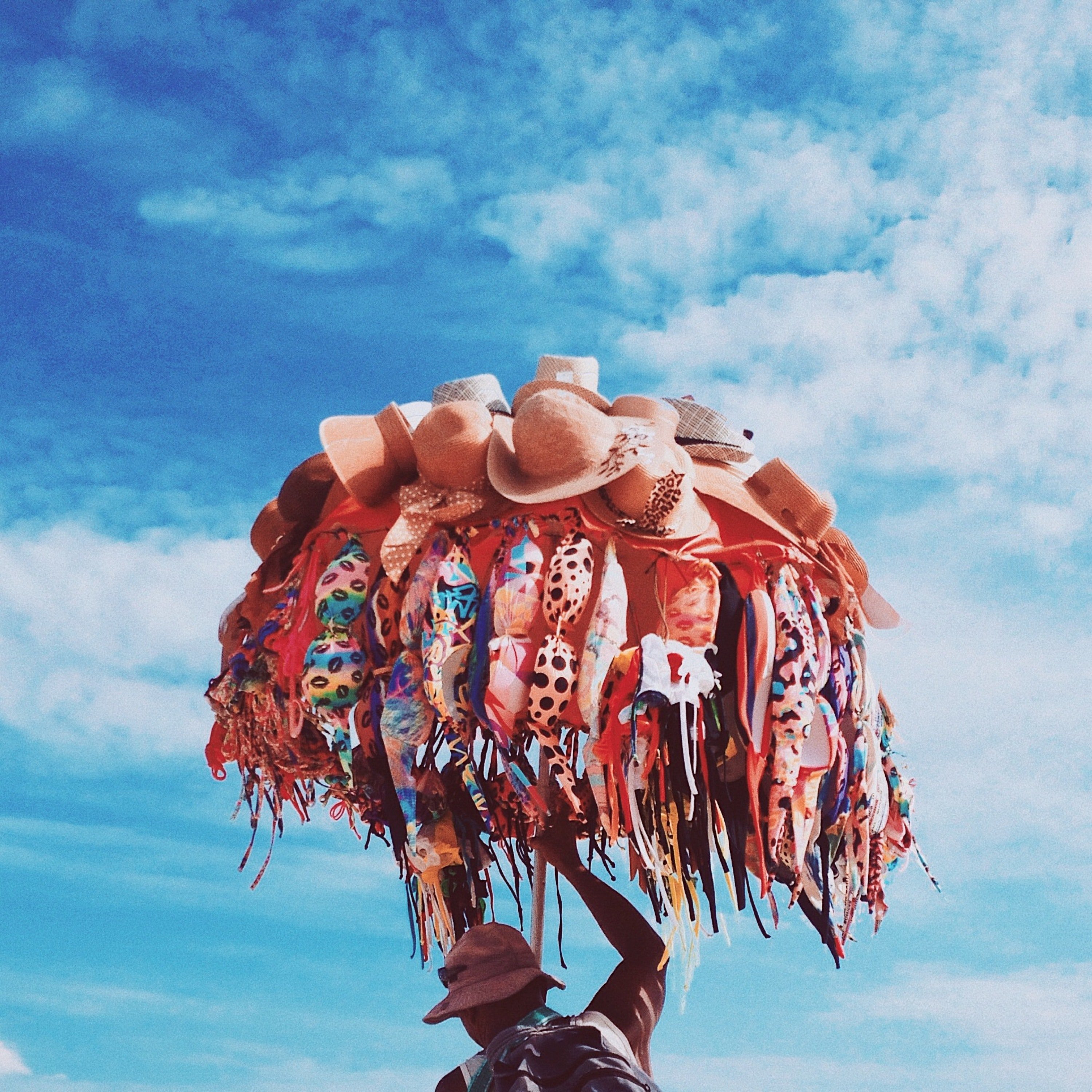 A man holding up a bunch of bikini tops and hats. | Source: Pexels
Although the market seems to be saturated with bikinis, the truth is not everyone is wearing one. HuffPost reported that only 18 percent of 2,321 US women planned on wearing
bikinis
in the summer.
53 percent planned to wear a one-piece, and 29 percent planned to wear a tankini. So although the media might pressure us to wear bikinis, they are not the only options out there.
Do not worry if you do not enjoy swimsuit shopping because you are not alone. Women's Health stated in 2006 that many women detest swimsuit shopping so much that they would rather have dental work done.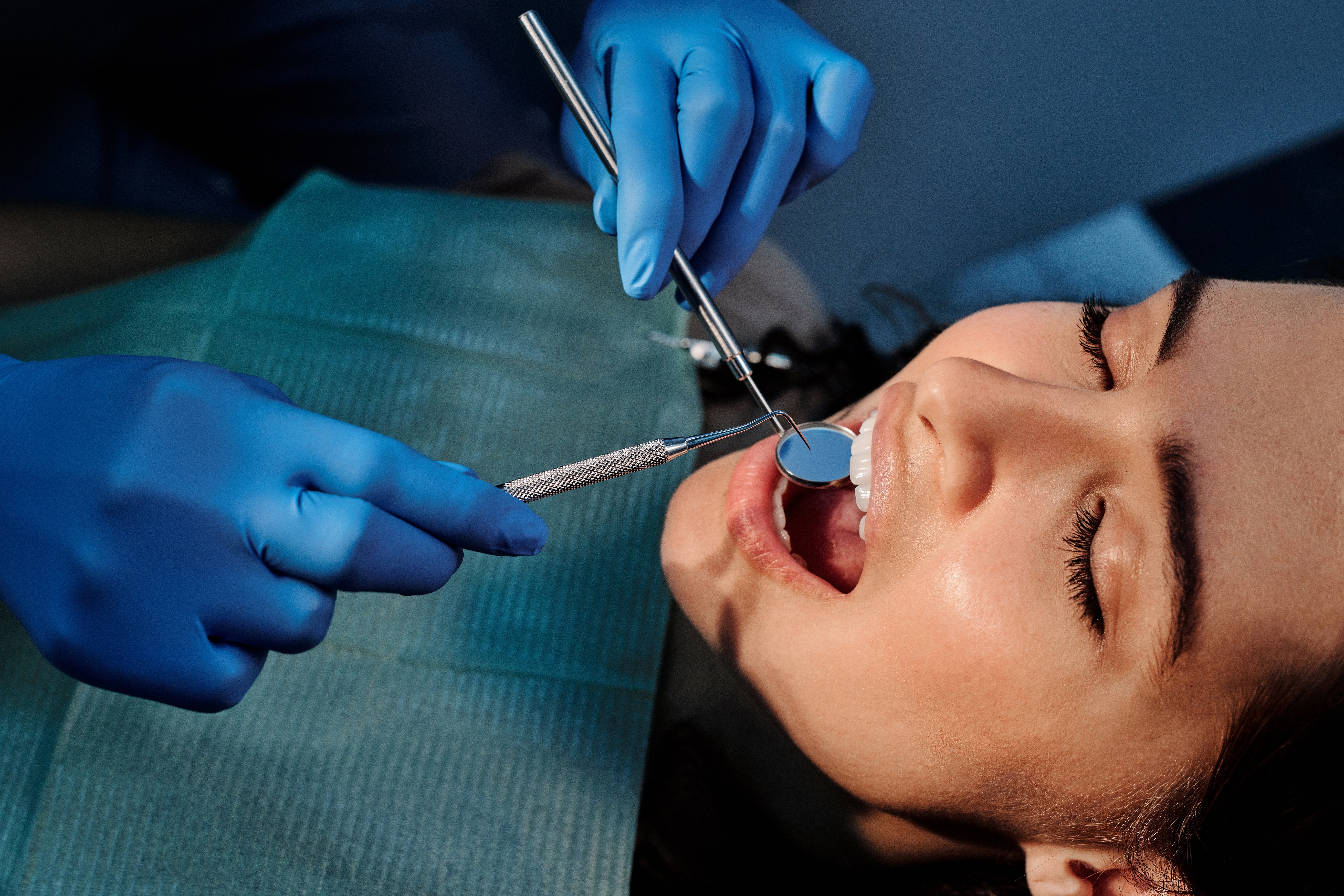 A woman undergoing a dental procedure. | Photo: Shutterstock
Instead, try to make the shopping experience easy and fun for you. That might mean shopping when you think it'll be the least busy at the store, or even making a day of it with girlfriends who are also looking for a new swimsuit.
FEW TIPS TO KEEP IN MIND WHILE SHOPPING
Do not be afraid to search through many stores and racks because there is no reason to settle on the first black one-piece you see in the clearance section. Instead, try on, try on, and try again until you find something you like.
If you're finding yourself picking up the same style of swimsuit each year, but are feeling unconfident about going to the beach in it, then perhaps the problem is the style and not you. So try something new!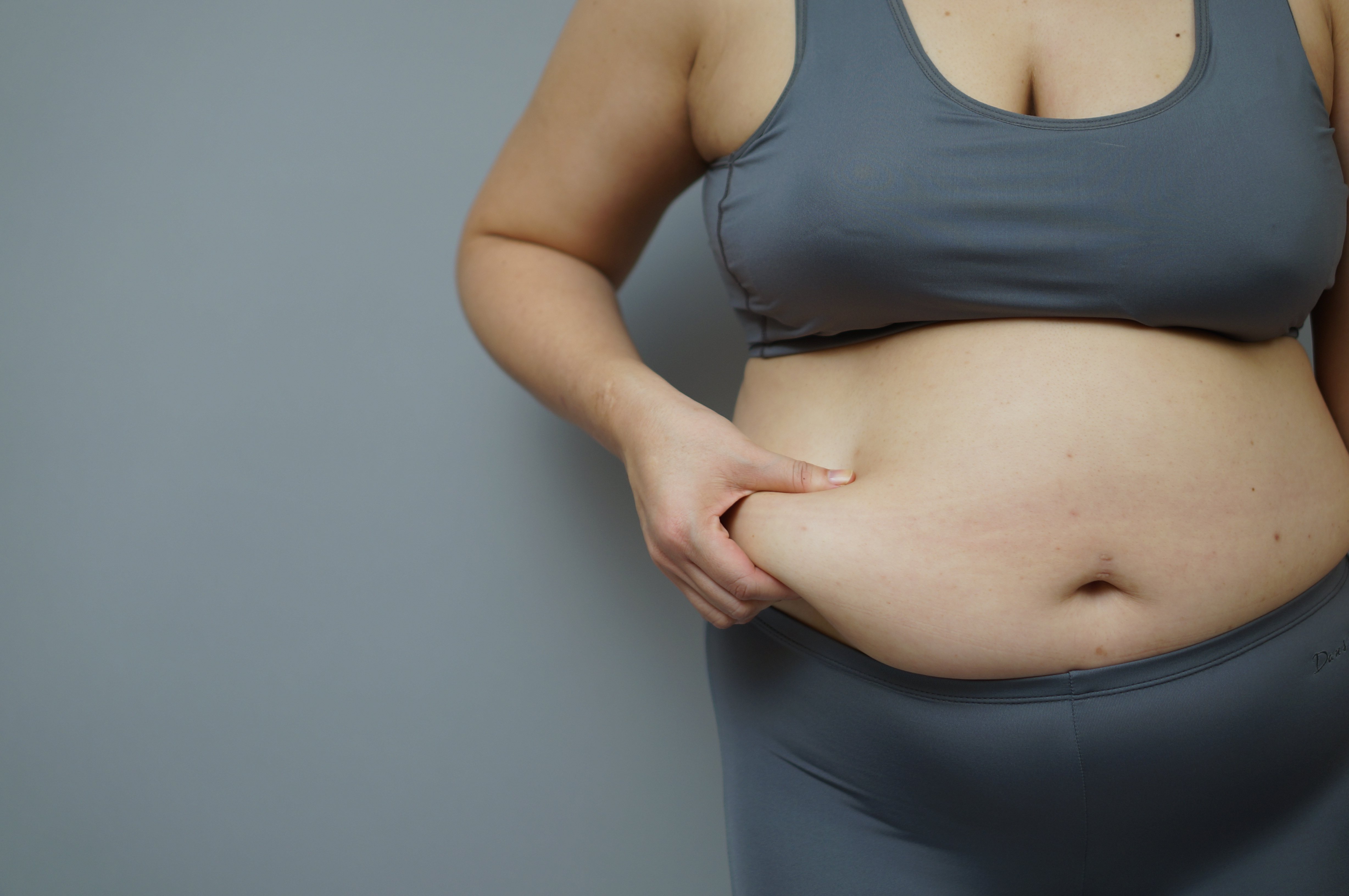 Woman pinching her tummy roll. | Photo: Shutterstock
Truth be told, many of us hold our insecurities around swimsuits in our weight. But it should not be something that holds us back from wearing a cute bikini or one-piece to the beach.
However, the style or cut of a swimsuit can drastically improve how we feel about ourselves. Some women might opt for a plunging neckline or a halter top, while others might decide to get a swimsuit with more supportive shoulder straps.
If you are self-conscious about your tummy, try a colorful one-piece or even a high or mid-waisted bikini (like Nadia Aboulhosn is wearing below). They can be a great option to show a little skin without feeling completely bare.
The truth is there is a swimsuit out there for everyone, no matter if they have bigger hips, a large bust, a compact figure, or a long torso. You only need to ask Google to find a few valuable suggestions.
Don't be afraid to try swimsuits that others believe are not for your body type. Marie Southard Ospina wrote an article for Bustle, in which she debunked the myth that there are certain types of swimsuits for different bodies.
She reviewed six styles, a cut-out one-piece, a traditional one-piece, a low rise, a high-waisted, and mid-waisted bikini, and a bright color one-piece to essentially demonstrate that they did not hide her body and it was her decision whether it was the right swimsuit for her, not the media or judgemental people.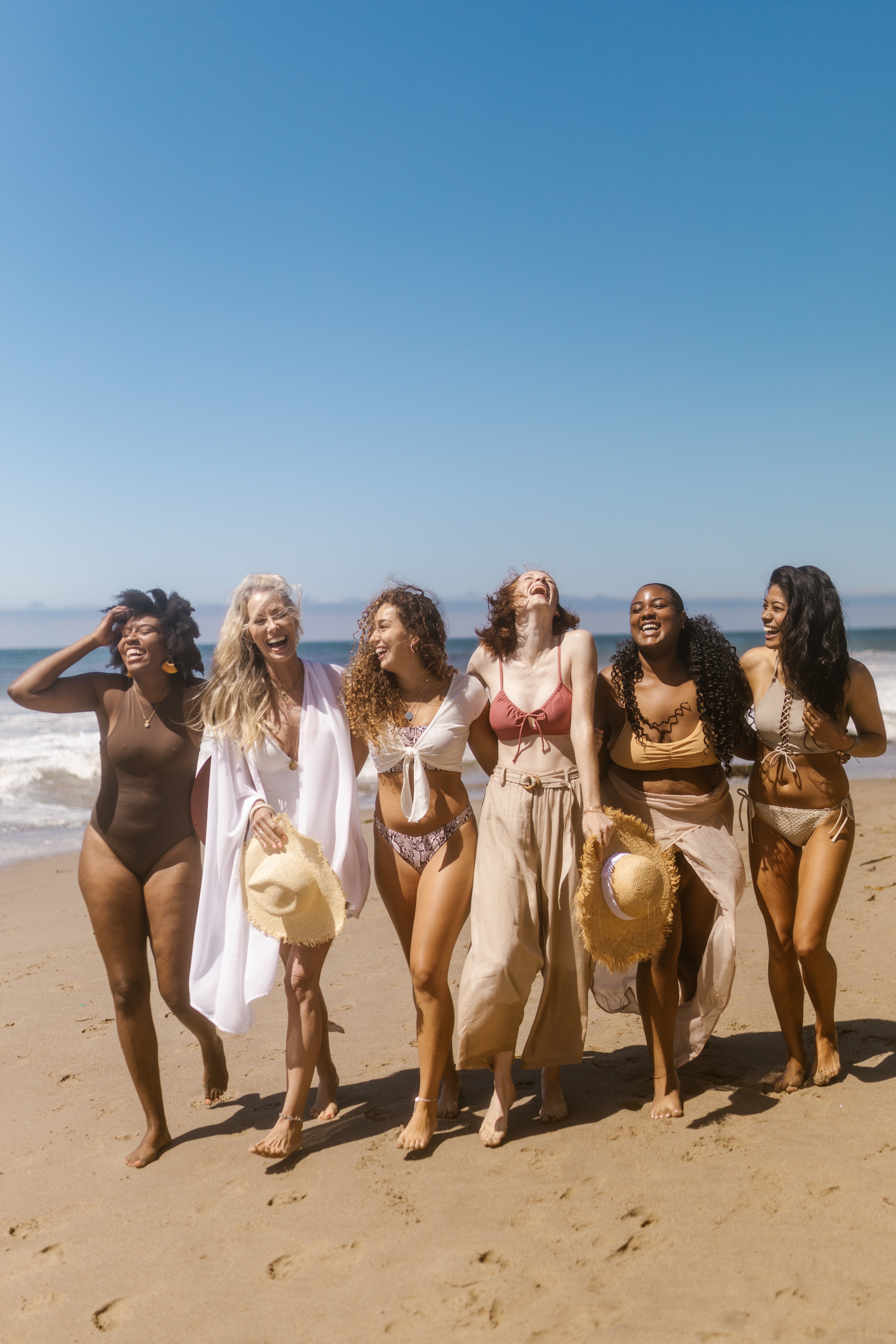 A group of varying shaped women in swimsuits in different styles. | Source: Pexels
CHANGE YOUR NEGATIVE MINDSET
Another way to own your beach body is to change your perception of the perfect beach body. If you can understand that your body, as is, deserves to be at the beach and enjoying the sun, sand, and refreshing ocean waves, then it will be easier to feel confident about your swimsuit.
For some of us, a step in the right direction could be to stop judging others. If you find yourself thinking something such as "she should have lost a few pounds before wearing that" or "they should not be in a bikini," then all you are doing is knocking at your self-confidence.
Instead, try complimenting that person and even express those compliments out loud. The more you hear positive things about other people's bodies, the better you feel about yourself.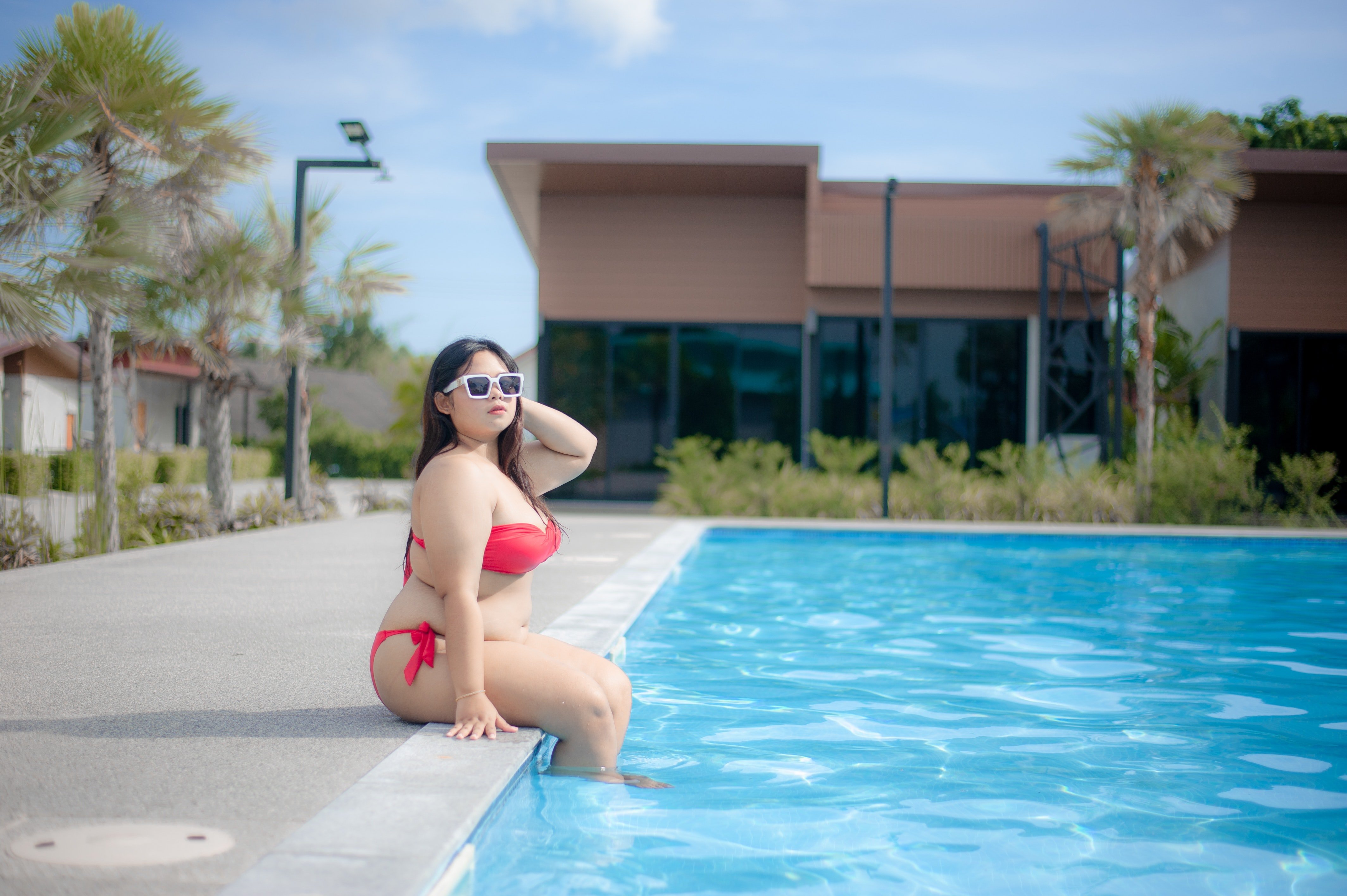 A women in a red bikini enjoying the pool. | Source: Shutterstock
Another helpful trick can be finding inspiration online. The internet has thousands of pictures of gorgeous women in their bikinis and one-pieces, and not just models dressed in small sizes.
Cosmopolitan created a list of 11 gorgeous women showing off their bikini bodies that shows all body types look lovely in a swimsuit, despite any unwanted belly roll or scar. It is only about how we perceive ourselves that determines whether we are beach-ready.
One helpful website is My Body Gallery, which contains images submitted by women of different heights, weights, and ages. The pictures can give you a much healthier perspective on your body because you'll see how amazing women your size look.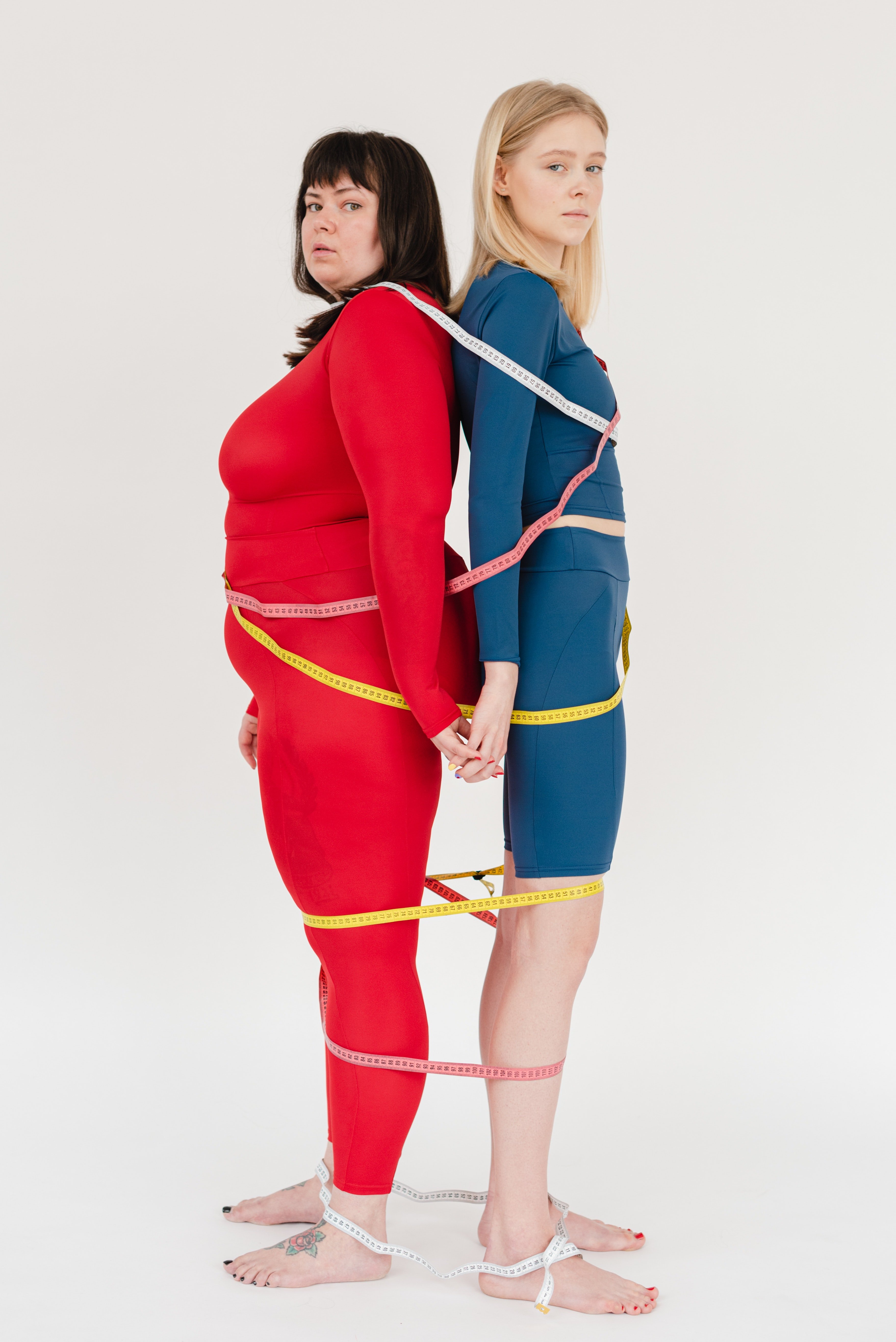 Two women standing back to back with measuring tapes around them. | Source: Pexels
If you cannot get behind the body-positive affirmations, think about the memories you could potentially miss out on if you decided not to wear a swimsuit. It could be missing out on swimming with your children or grandchildren or relaxing poolside with your closest friends.
LOCATION MATTERS
For some of us, it might be the idea that everyone is watching us and judging our every move. So it can be challenging to feel confident in our skin and swimsuit. Location can play an important role in feeling confident in our bodies.
Sometimes we need to take baby steps regarding new things and feeling vulnerable. If the large crowd at the beach makes you feel uneasy, start by going to a less crowded beach or pool.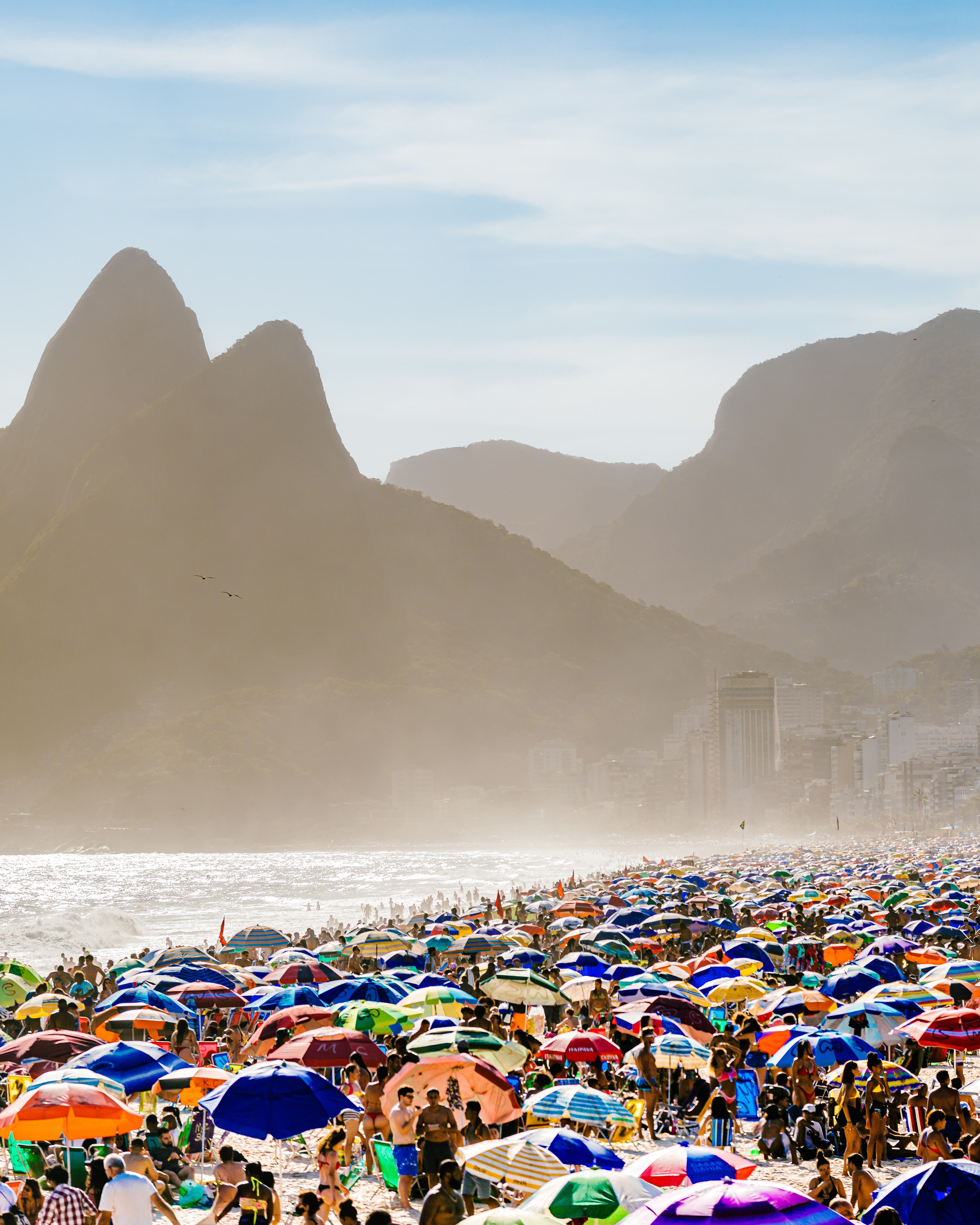 A very crowded beach view. | Source: Shutterstock
Perhaps trying out your new bikini in a family member or friend's pool in front of your loved ones could be the first step to help you feel confident in your swimsuit and feel more comfortable with having people see you.
Hopefully, one of these tips might help you feel a little more confident when the time comes to hit the sand and enjoy the sun. No matter what you look like, your body should never be a reason not to make memories and enjoy your life.