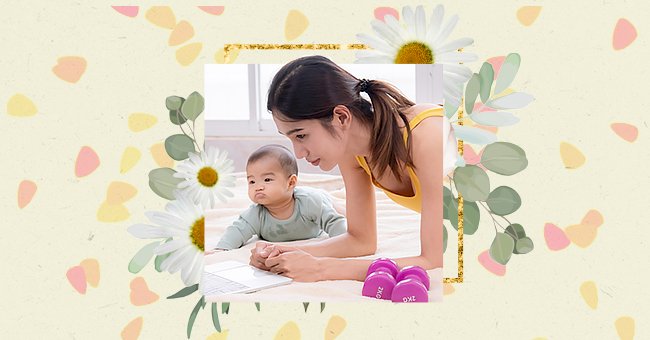 Tips For Postpartum Workouts
Every new mama knows that trying to get into shape after having a baby is just a little more difficult than trying to get into shape before falling pregnant. You have less time and the time you do have you want to spend snuggling your little one.
There are also workouts that might be too difficult for you to do right after giving birth so you need to know which workouts you can do and how to do the workout. There are many safe and comfortable ways to workout postpartum.
We have researched postpartum workout tips so that we could bring them to you and help you to start your postpartum workouts.
How Soon Can You Start?
If you're a gym bunny you were probably active your entire pregnancy, maybe even right up until the day baby was born. Gym bunnies are probably eager to jump straight back into workouts, however, you should be mindful of the fact that you just had a baby.
You can increase your movement just a few days after a natural, vaginal birth. Taking long walks and light bodyweight exercise can be done in the days following giving birth. If you had a C-section you will need to consult your doctor to assess your healing and tell you what level of exercise you can do.
Don't Set Goals
Having a baby is a major accomplishment in and of itself and making sure that your baby is healthy and well taken care of should be on top of your list, alongside making sure that you are happy and healthy.
Postpartum is not the time to set fitness goals, the only thing that you need to do during this time is to keep moving. If you can only complete a 10-15 minute walk in the park with your baby in the stroller, that's great.
Breastfeeding & Workouts
There is a myth that you shouldn't exercise while breastfeeding, but the truth is that it's absolutely safe for you to work out while you're breastfeeding.
The most important thing to remember is that you need to drink enough water to ensure that your milk can come in and the baby will have enough to eat. Breast milk is 90% water so it's important to drink water throughout the day, especially after a workout.
Sleep Is Important
Being well-rested is important for any person who is working out regularly, but it is especially important for new mothers. It is not easy to get proper rest with a newborn baby, but it is essential to try your best.
You should be getting enough rest so that you have the energy for your workouts as well as enough energy to take care of your baby while remaining in a healthy mindset for yourself. It is a lot to juggle, but if you want to work out rest is essential.
Me-Time
Many women tend to forget about their own health and wellbeing once their baby is born. All they can think about is making sure that their baby is happy, healthy, and well-fed. It is important to carve some me-time out of your day to check in with yourself, though.
Workouts can be the perfect way to get your me-time in. Working out after having your baby can be the much-needed alone time that you get to yourself, even if it is only 15 minutes. You will be able to spend 15 minutes focused on your health and wellbeing, which is incredibly important for new moms.