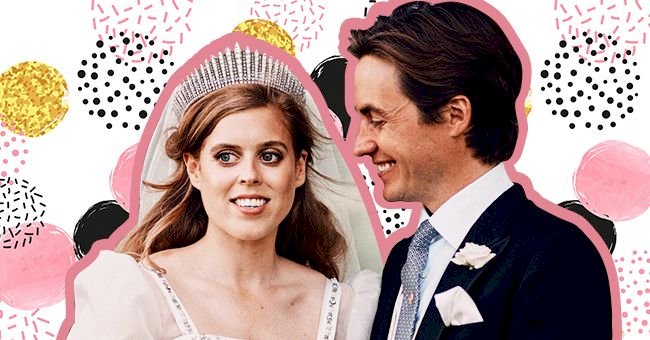 Tips To Upcycle A Wedding Dress Like Princess Beatrice
Royal weddings are known for grabbing global attention with their big budgets, jaw-dropping guest lists, and let's not forget the stunning dresses and tiaras. However, Princess Beatrice took a very different approach to her union.
Instead of having a brand new dress crafted by a major designer, Beatrice opted to marry Edoardo Mapelli Mozzi wearing a second-hand dress. She upcycled a beautiful vintage gown.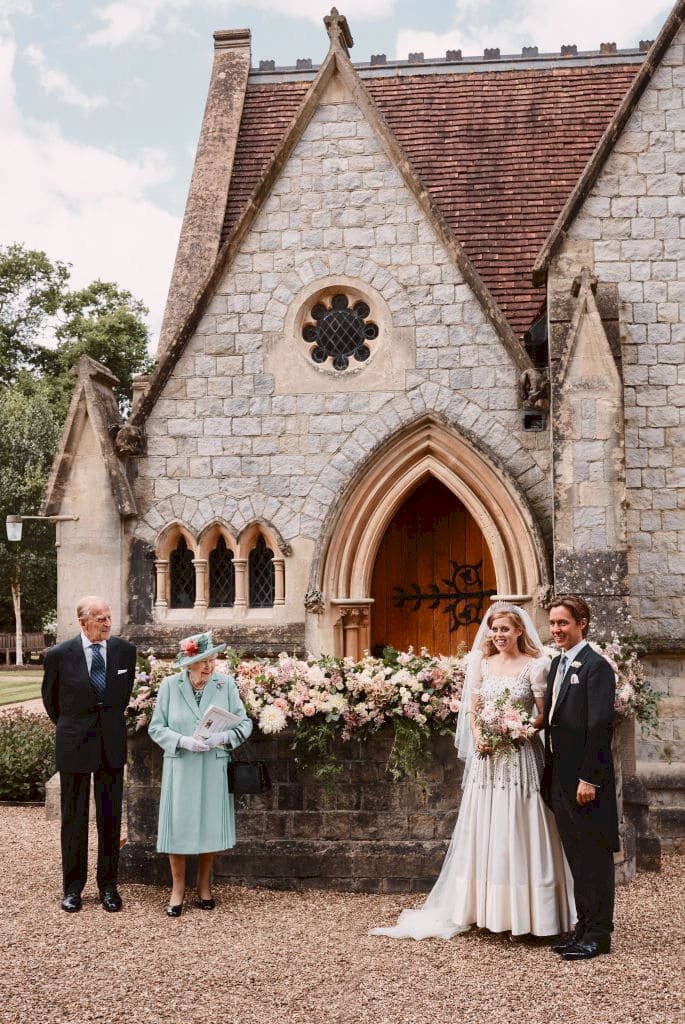 Getty Images
The gown was originally designed by Norman Hartnell for her grandmother, the Queen at the 1962 premiere of Lawrence of Arabia at the Odeon in Leicester Square. However, to keep it from looking outdated, she needed to make a few changes.
1. Change The Hemline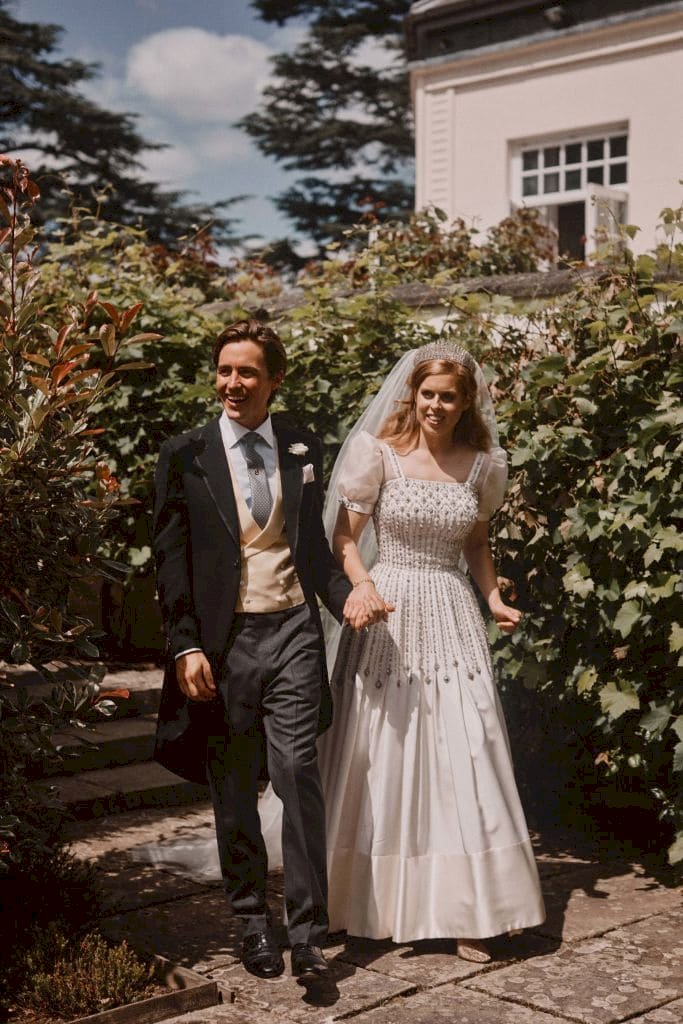 Getty Images
Puffball hemlines may have been all the rage back in the day but it is far too bulky now. Beatrice decided to ditch the underskirts and trimmed and straightened the edge of the dress.
The changes gave the dress a much cleaner finish. To add another chic touch, she also had a deep satin panel attached to the hem.
2. Add A Dash of Diamonds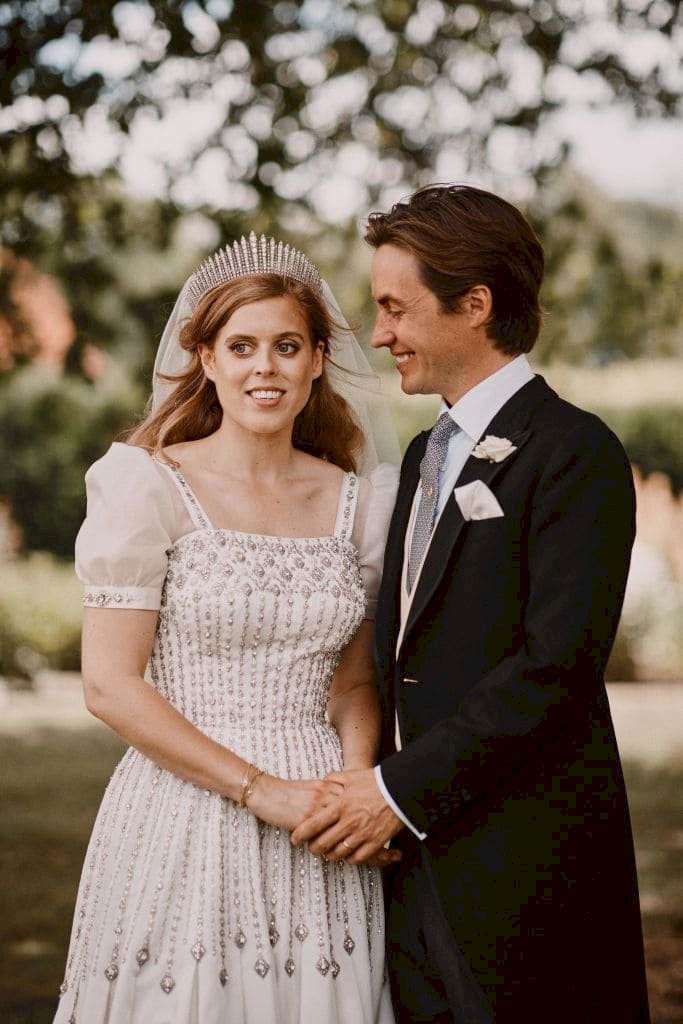 Getty Images
When you're born to royalty and your Granny is the queen, sparkles are a no brainer. Princess Beatrice turned to her granny for another stunning piece to complete her wedding outfit.
She borrowed the Queen Mary diamond fringe tiara. The tiara is the same one that the Queen wore on her own royal wedding day.
3. Sleeve Detail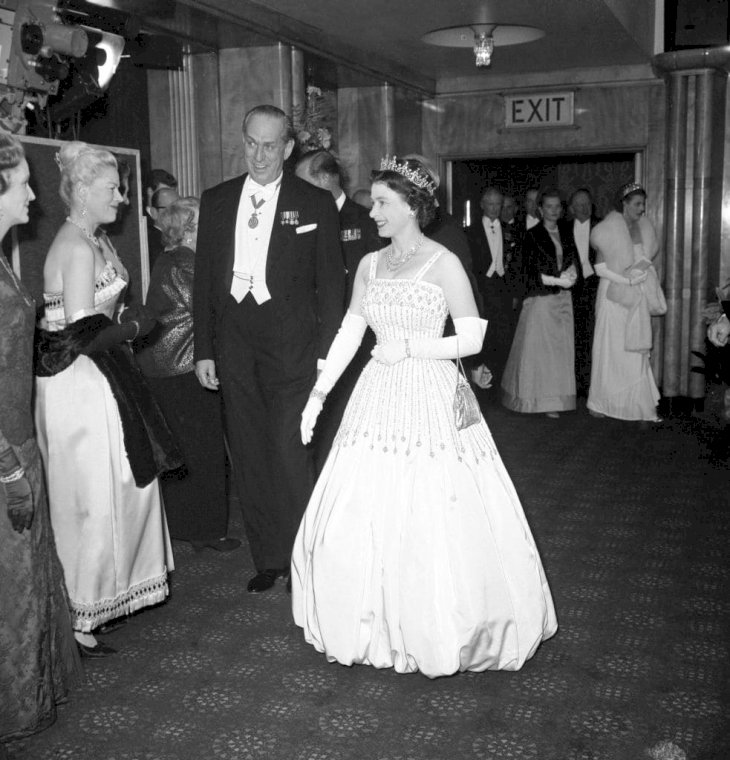 Getty Images
Princess Beatrice decided to give the dress an elegant, modern twist while also adding a modest appeal to the gown. She added organza puff sleeves in place of the slinky straps.
To ensure they seamlessly flowed with the rest of the dress, she matched the diamanté embellishment from the bodice to the edge of the sleeves. Alternatively, if the dress you have has huge long sleeves contemplate having them removed in favor of sleeker cap sleeves.
4. Ditch The Original Veil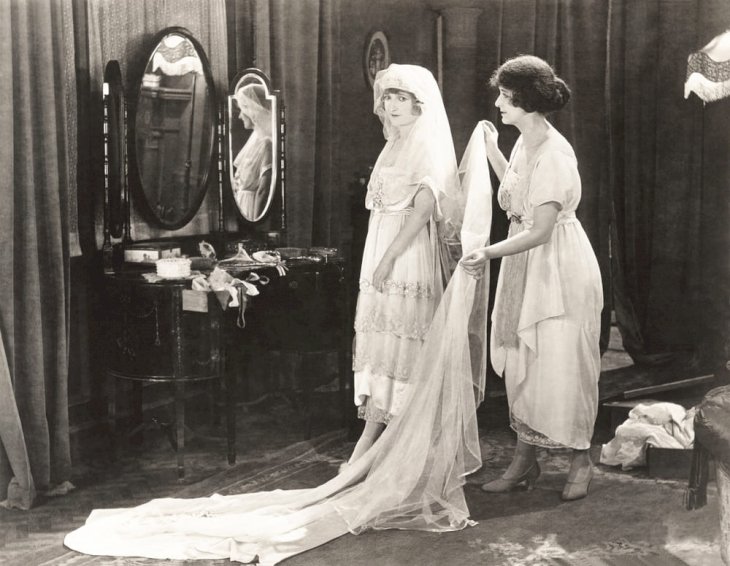 Shutterstock
Billowing puff-ball veils were once all the rage. However, meters of fabric and giant veils are a far cry from current styles. However, they do not have to go to waste.
Restyle the veil to create a sleek and elegant train. Pair it with a sparkly hairpiece or tiara like Princess Beatrice for the perfect modern twist.
5. Use The Old Train to Add Details To The Top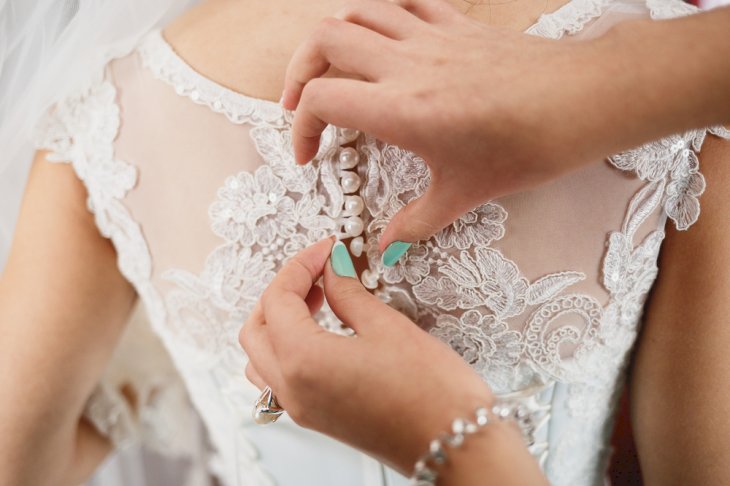 Shutterstock
If you've detached the sleeves and decided to get rid of th train, why not save all the vintage lace and pearl details and repurpose them. Use the discarded detailing to create a new corset top.
The new details are bound to create a unique twist without wasting the best bits of the dress. Especially when it is the perfect way to make the dress look completely different.