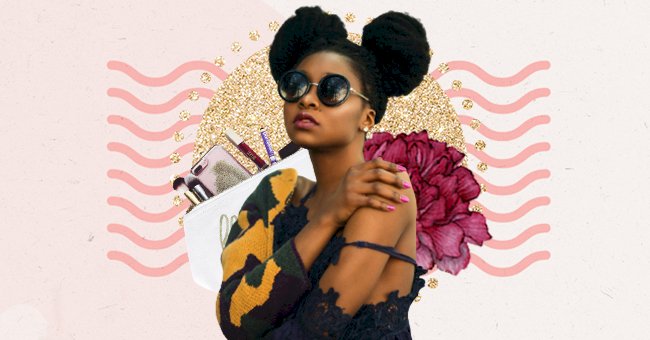 Tips & Tricks To Makeup Proof Your Sunglasses This Summer
Sunglasses are an essential summer accessory. They can make or break your outfit, and choosing the right pair is extremely important. Knowing that you'll be out in the sun and needing the perfect pair of sunglasses is an endless summer activity.
However, your sunglasses can often ruin the makeup that you spent hours perfecting, and while you might not be able to see it when your sunglasses are on, the minute you take them off, you'll notice the spots where your makeup has rubbed off because of the sunglasses.
Luckily for you, we have some hacks on how to sunglass-proof your makeup so that it stays flawless all day!
Eye Primer
Start off by using a colorless eyeshadow primer. Apply a small amount to a brush and then dab this onto the area on the side of your nose where the glasses will make contact with the skin. You can add more as you go if you feel like you need it.
Doing this will ensure that the rest of the products you are about to apply will stick to the skin better and avoid the transfer of makeup from the face to the sunglasses.
Concealer
Once you have applied the eyeshadow primer, grab a concealer that matches your skin tone and apply that over the primer. Ensure that it is the same color as your skin and no lighter or darker as it will go on top of your foundation.
Once you have applied the foundation, you can apply a layer of setting powder over the top as well. You can also wipe your sunglasses down to remove oils and then apply powder to your glasses too.
Thin Layers
One important thing to remember when doing all of this is that you need to apply everything in thin layers. This is because when you start using thicker layers of makeup, you make it more susceptible to transfer.
Start out with the thinnest layers possible, and then build them up as you go along. This will ensure that you get the exact coverage you want without the product transferring onto your sunglasses.
Setting Spray
After you have completed the application of all of the products, take a small beauty sponge and spray it with setting spray and then dab the beauty sponge along the areas that you have applied the products to.
This will add an extra layer of protection to the area to ensure no transfer is made on the sunglasses. This should be a layer of setting spray over and above the setting spray that you will apply to your entire face.
Touchups
All of these tips should ensure that you never have to worry about your makeup transferring onto your sunglasses. Still, if you find yourself in that predicament, you can always make touchups throughout the day, even after all of this.
Keep a couple of makeup products on you so that you can fix it as quickly as possible and ensure that your makeup stays flawless if you start to notice your makeup transferring.