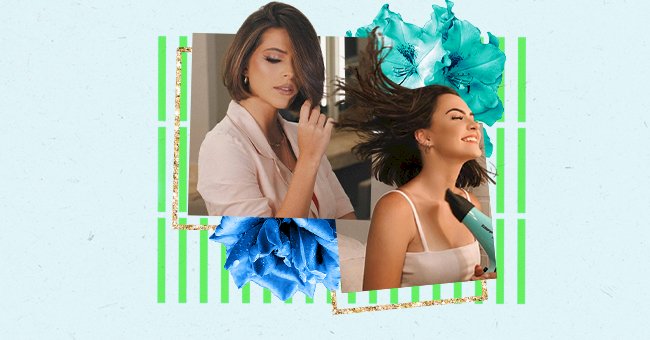 Tips & Tricks To Successfully Blow Drying Your Hair Like A Professional
Have you ever left a salon wondering how you could blow dry your own hair at home just like a professional? Time to learn!
Try as you might: if you don't know and don't follow the right techniques to blow dry your hair as a professional hairstylist do, all you'll get is a painful arm and a dose of frustration.
And unless you have one of the Kardashian's bank account, getting your hair done every day might lead you to go into debt. But don't lose faith, not just yet! Learn here step-by-step on how to blow dry your hair at home like a pro.
Step 1: Quick and Rough Dry After Washing
Right after you have washed your hair, you can start by rough-drying it. Use the hair dryer's medium heat and use your hands to damp it until it's approximately 70 to 80 percent dry. A quick pro-tip: Don't forget to use the hair dryer's nozzle. This is crucial for smooth blow-dry hair.
Step 2: Grab Your Hair Products
Hair spray: To add lift and set hair, opt for a hair spray of your option.
Cream: Use a special blowout cream to soften dry your hair.
Mousse: For those looking for extra volume and thickness, don't forget to use mousse.
Step 3: Clip Your Hair And Start With The Lower Sections
Take a few hair clips, brush the hair, and divide it into sections using hair clips. Begin drying the lower layers with a round brush, using the nozzle downward to make sure the heat is straightening the hair. Continue until you finish the bottom layers.
Step 4: Moving Upward
Once the bottom section is dry go to the top and remove the clips. Twist and clip the blown-dry hair with a bun to add waves or for a straight look, you should secure them with a low and very loose bun.
Then blow-dry the top section, aiming at the roots to add volume, then work toward the ends, using the brush to pull hair forward and out.
Step 5: Shape Ends
Remove the clips and flip your hair all the way back and part and dry hair around the forehead. For a curly finish, roll them under with the brush blast with heat, and set with cold air.
If you wish a straight finish, pull the brush through while drying ends with warm air, then set with a quick cold air. Apply hair spray or stylish cream.