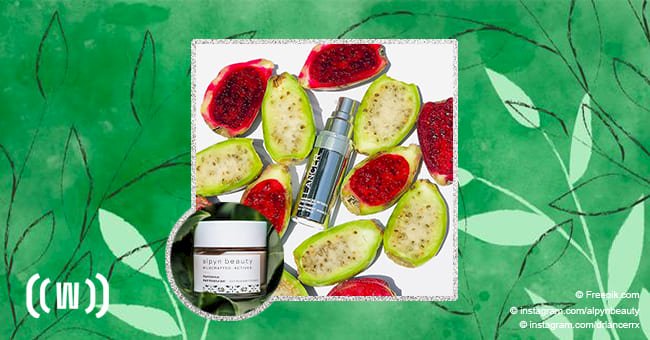 Top 10 Bakuchiol Skincare Products To Try In 2021
As the world moves into a mass beauty consciousness, bakuchiol takes center stage as a natural alternative to retinol.
This natural ingredient is said to have all the same, if not better, effects as retinol and is gentler at the same time. Both ingredients stimulate collagen production, which results in smoother skin.
Bakuchiol might be the wonder cure for all those with retinol-sensitive skin who still want to see the effects of stimulated collagen production. WomanlyLive has compiled a list of 10 bakuchiol products for you to test out.
Lancer Advanced Retinol Treatment
A trio of bakuchiol, retinol, and collagen is all packed into a powerful moisturizing punch. This treatment will leave the skin feeling soft and plump while still being friendly to sensitive skin.
Any signs of skin irritation will be taken care of with this treatment. Collagen is said to reduce fine lines' appearance, resulting in a more youthful look, so this product is perfect for more mature women.
Cocokind Resurfacing Sleep Mask
This black-owned beauty brand has created the perfect overnight mask to rejuvenate your skin gently. The mask aims to maintain a healthy and robust skin barrier resulting in smoother, more even skin.
A great business to support with an equally fantastic product, not only will this product improve your skin, but you will be supporting an exceedingly worthy business.
This cream is perfect for those who want a smooth and even complexion as well as anti-aging properties. Ren Bio Retinoid Cream is a creamy moisturizer that is non-greasy and doesn't promote breakouts.
Those prone to breakouts because of oils can rest assured that this moisturizer is not oily and moisturizes the skin without adding excess oils. This means that you can have beautifully soft and blemish-free skin.
Alpyn Beauty Natural Plant Genius Melt Moisturizer
This sustainably produced, wild-farmed beauty brand focuses on conscious beauty perfectly and has created a moisturizer in line with those beliefs. This moisturizer is rich in bakuchiol, vitamin C, squalene, and ceramides.
Women who are conscious of how their beauty products are manufactured and produced will love this product because it is environmentally conscious and natural and extremely effective.
Burt's Bees Renewal Firming Eye Cream
Retinol can reduce fine lines' appearance, making it the perfect ingredient to use around the eyes. Still, under-eye skin can be sensitive to retinol. Burt's Bees eye cream has the solution in the form of bakuchiol.
This eye cream is rich in bakuchiol and vitamin E, making it an almost all-natural formula. This is great for people with sensitive skin as natural products tend to be gentler on the skin.
Dr. Zenovia Bakuchiol Hydrating Cleanser
This cleanser is ph-balanced and will deeply cleanse the skin without stripping it of natural and essential skin oils. The hydrating cleanser will ensure that breakouts no longer happen while still cleaning the skin thoroughly. It is safe for everyday use.
Those who enjoy keeping their skin routine constant can safely add this cleanser to their regime as it is gentle enough to use repeatedly without causing any irritation to the skin.
Biossance Squalane + Phyto-Retinol Serum
Serums usually contain a higher concentration of active ingredients than regular moisturizers, giving you better value for money. This serum is no different, and with active ingredients like bakuchiol, hyaluronic acid, and niacinamide, your skin will feel young and healthy.
This serum can be added to your skincare regime as a weekly or twice-weekly feature as serums are richer and do not need to be used every day.
Oskia Super 16 Pro-Collagen Serum
Another serum that is worth a second look is this one by Oskia. Named Super 16 because of the 16 nutrients in the formula, this serum is fast-absorbing and will plump and hydrate the skin to leave it feeling smooth and youthful.
This serum is a bit of a splurge, but the results will certainly speak for themselves. It will also last longer than an average moisturizer as you won't have to use it as often, giving you more bang for your buck.
This UK-based company, which dedicates each of its products to one featured ingredient, has focused on bakuchiol. The Inkey List has created a moisturizer that's featured product is, of course, bakuchiol.
It is a lightweight but ultimately very effective formula that will safely and gently take care of your skin's needs. This moisturizer would pair well with the Dr. Zenovia Bakuchiol Hydrating Cleanser.
BeautyCounter Countertime Collection
If you're looking for an entire skincare routine dedicated to bakuchiol, add this collection to your cart ASAP! The collection is made up of six products. There are rich and lightweight moisturizers, serums, cleansers, a hydrating essence, and an eye cream.
This collection gives you an entire skincare regime using only one brand. This means less shopping and more time to spend getting your skin in perfect condition; what more could you ask for?