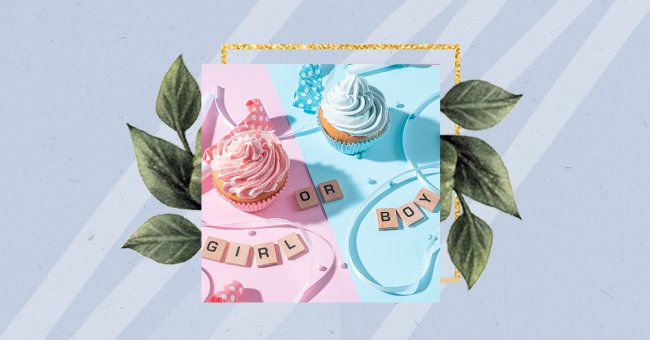 Top 10 Best Gender Reveal Ideas
Gender reveal parties are a brilliant way to celebrate the birth of a new life and rejoice in the feel-good vibes. There are many ideas to choose from, including gender reveal pop cakes, scratch cards, cookies, and "pop the belly" boards.
Discovering the sex of their baby is a beautiful and unforgettable moment for expecting parents. While some couples like to stay low-key and share the good news over the phone and messages, others throw a grand party, comprising all things fun and exciting.
There is no rule book to abide by when it comes to deciding on ways to announce your baby's gender. If you're still looking for some handy advice, here are the best gender reveal ideas that you can DIY to cherish the everlasting moments with your loved ones.
1.Gender Reveal Cakes
The "he or she, open to see" trend never loses its fun touch, and this gender reveal cake is all the proof you need. Simply cut the cake to find out the baby's sex, with the binary blue color for a boy and pink for a baby girl.
2.Gender Reveal Cookies
"He or she, what will it bee? Bite to see." These bee-themed cookies are an excellent way to treat your guests and satisfy their sweet tooth. All it takes is one bite to find out what's inside!
3.DIY Gender Reveal Pinata
DIY Pinatas are a unique way to share your baby's gender with your friends and family. You can create gender reveal pinatas like this one and fill them with candies or confetti of blue and pink colors.
4.Gender Reveal Cake Pops
These delightful cake pops are pink and blue on the outside, but the real deal is finding out what's inside. Satisfy your dessert-loving heart as you take a bite to unveil whether they're blue or pink from within.
5.Gender Reveal Powder
How about ditching the obvious ideas and trying something unique? Trigger everyone's astonishment with pink or blue-colored gender reveal powder, and relish in the joyful moment.
6.Gender Reveal Scratch-Off Cards
Gender reveal parties become much more exciting when you introduce intriguing elements to trigger everyone's curiosity. These scratch-off cards will heighten everyone's excitement as they scratch and match to reveal what's inside.
7.Pop The Belly Boards
Remember how we all loved popping balloons at our birthday parties as kids. Some of us still enjoy doing it, and this pop-the-belly game involves the exact mechanism. Fill the balloons with pink or blue confetti and let the fun begin!
8.Gender Reveal Bath Bombs
Bath bombs are an innovative and fun way to flair up your festive and family occasions. They come with pink and blue colors on the inside, revealing themselves when put in water. Baby shower vibes all the way!
9.Gender Reveal Confetti
Are you looking for an excuse to turn things up a notch with come fun-filled confetti? Grab a confetti cannon that shoots high enough for your gender reveal party to become an occasion worth cherishing forever.
10.Gender Reveal Smoke Bombs
Everything looks much better in colors, and these gender reveal smoke bombs are here to prove it. Prepare to send out a smokey signal with some blue or pink-colored smoke, and let everything go up in flames!