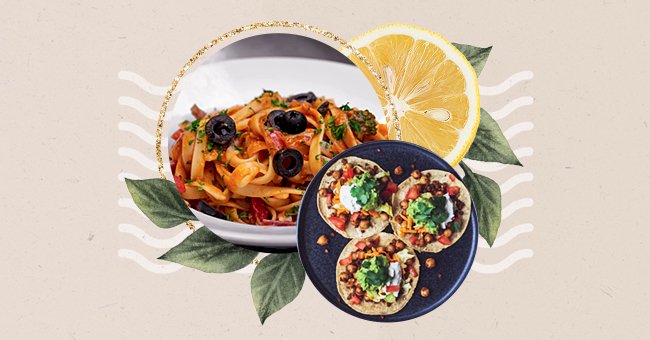 Top 10 Dinner For One Recipes From TikTok
Cooking just for yourself isn't hard, but after a long day, we aren't in the mood for that. If you're tired of frozen meals or ordering pizza, here's a list with ten quick recipes for one.
If you're not a meal-prep type of person or aren't fond of cooking, you might want to check these recipes you might enjoy cooking.
From quick and easy pasta to chicken rice bowl to cheesy tacos, these TikTok cooking videos offer so much inspiration that you'll run to your kitchen after watching them!
Chicken and Rice Bowl
Dinner ready in less than 15 minutes? Yep, you can have it. This video shows you how making dinner for one doesn't have to be skyrocket science. A white rice bowl, with a marinated source of animal protein (she used chicken) and any pickles of your choice.
Chicken Alfredo Bake
With LOADS (I said loads in capital on purpose) of parmesan cheese, spices, and garlic to make sure you won't miss in taste, just like Newt used in this video, you can have a delicious chicken Fettucine alfredo too.
Fry the chopped chicken, then cook pasta with other ingredients in the same pan, add cheese, put it in the oven, and that's all!
Feta Pasta
Don't worry; this recipe isn't toilsome as preparing a quiche. All you need is cherry tomatoes, feta cheese, mushrooms, pasta, and 10 to 15 minutes to prepare this quick and yummy dinner. If there's a leftover, you can eat it for breakfast or lunch.
Sushi Bake
Sushi bake might take a bit longer than the recipes above, but if you want to ensure the fun and if you have some time on your hands, you should try this recipe. Don't get discouraged by the myth that making sushi at home is difficult. This video is here to prove the opposite.
Fancy Salad
Do you have some veggies that are about to go off? Take them all, throw them in a bowl and follow the steps of this restaurant-like salad recipe. Scheck shares the secrets of preparing a salad as good as those you get on fancy restos.
Mac & Cheese
Learn how to prepare a quick and easy mac and cheese with Sheeren. Don't worry too much about the ingredients list; you probably have all of them on your cupboard and fridge -things like eggs, cheese (of course), pasta, garlic, and so on.
Oatmeal
Are you craving something sweet but don't want to fall for the cake in the fridge? You can try a morning recipe in the evening as well, why not? Seriously, it takes no time to prepare this healthy oatmeal porridge with fruits.
Easy Falafel
Falafel is a vegan's best friend. I barely make my own falafel at home because I've always had the idea they take so much time to prepare. But after seeing this video, I've changed my mind! All you need are this short list of ingredients and a good blender.
Smoked Herring & Potatoes
A creative way to use your canned fish that has been lying around your cupboard for a while in this 5-minute recipe. You'll need exactly two cloves of garlic and an eighth-ish of onion for seasoning, veggies, potatoes and you'll feel like a good cook.
Cheesy Chicken Tacos
Do you want to learn how to make small tacos with cheesy chicken and pico de gallo? This recipe will walk you through each step of the way. The video uses one of those fancy taco stands to toast the tortillas, but you can also fold them in your toaster to crisp them into your desired shape.
Vegan Pasta
Yes, another pasta because we love Italian food, and let's be honest, they're so easy to prepare. This vegan recipe isn't only delicious but also boosts your immune system; you'll need just 5 ingredients and 5 minutes of your time to make it.