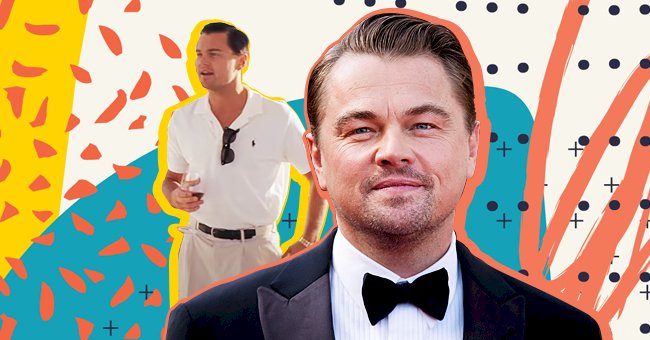 Top 10 Leonardo Dicaprio Movies Everyone Should See At Least Once
Academy Award-winning actor Leonardo Di Caprio turns forty-six, and to celebrate the iconic actor, here are ten must-see Leo movies.
Leo, the actor, producer, political activist, philanthropist, and environmentalist, is one of Hollywood's most outstanding actors. We've watched him grow in front of our screens from his movie debut at the age of sixteen.
He has often played unconventional roles, particularly in biopics and period films. Here is a list of ten Leo movies that everyone should watch at least once.
1. 'The Wolf of Wall Street' (2013)
"The Wolf of Wall Street" is an American biographical crime comedy directed by Martin Scorsese and based on the 2007 memoir by Jordan Belfort.
Leonardo Di Caprio gives Jordan Belfort an impressively zesty performance. From start to finish, audiences see him execute physical comedy like never before.
2. William Shakespeare's 'Romeo and Juliet' (1996)
"William Shakespeare's Romeo and Juliet" is a romantic crime tragedy that follows the rivalry between two of Verona's well-established families, the Capulets and the Montagues. The toxic relationship between the families affects the relationship of their children Romeo and Juliet.
Vulture describes this film as one of DiCaprio's "best early heartthrob roles, playing Romeo as just one more beach kid whose head is on fire and whose emotions are jumping off his sleeve."
3. 'The Great Gatsby' (2013)
A romantic drama film based on the 1925 similarly titled novel by F.Scott Fitzgerald. The film is set in the roaring 20s and tells the story of a man's pursuit of the American Dream.
Di Caprio plays the role of Jay Gatsby, a mysterious millionaire desperately in love with Daisy Buchanan, who lives across the bay with her husband. He orders his life around trying to woo her, resulting in his demise.
4. 'Titanic' (1997)
The film is a fictionalized account of the sinking of the RMS Titanic. Written and directed by James Cameron, the film is a most obvious must-see, Di Caprio aside.
"Titanic" stars a young Leo and Kate Winslet. The eleven-time Oscar-winning film thrust Di Caprio into stardom and cemented him as the Hollywood pretty boy he would be known as for years to follow.
5. 'Inception' (2010)
This sci-fi action was written and directed by the remarkable Christopher Nolan. The film is one of Nolan's most successful movies with a typical Nolan, bizarre premise.
"Inception" is arguably one of the biggest hits that Di Caprio has starred in since the iconic "Titanic." He plays a thief who infiltrates peoples' subconsciousness and pretty much messes with their thoughts.
6. 'Django Unchained' (2012)
A star-studded film that features Jamie Foxx, Christoph Waltz, Samuel L. Jackson, and of course, Leonardo Di Caprio and directed by Hollywood's iconic Quentin Tarintino.
The film centers around Django, a slave who is freed and joins forces with a bounty hunter to rescue his wife, who has been captured by a hard-hearted plantation owner.
7.' Shutter Island' (2010)
This film is an neo-noir psychological thriller, directed by Martin Scorsese. In essence, it is a smart yet discomforting portrait of a man who is slowly losing grips with reality.
Leo gives a fantastic performance in this intense movie. Rolling Stone says that in his portrayal of the investigator, Di Caprio is "the most vulnerable the actor has ever been."
8. 'Once Upon a Time in Hollywood' (2019)
Though Brad Pit won the Oscar, Vulture reckons that DiCaprio's performance is "the soul of Quentin Tarantino's audacious, ambitious, and also quite sad ode to a lost age of Los Angeles."
The film follows Rick, a washed-out actor, and Cliff, his stunt double. The pair struggle to recapture fame and success in the 1960s Los Angeles.
9. 'The Revenant' (2015)
Who could forget the moment? After an illustrious career and twenty-two years after his first nomination, Di Caprio finally won his first academy award for his performance in this film in 2016.
"The Revenant," directed by Alejandro González, is an epic Western adventure film that follows a severely injured frontiersman who is abandoned by his hunting crew. He uses his skills to survive and take revenge on his companion, who betrayed him.
10. 'Critters 3' (1991)
Criticized as his worst film, this is Leo's debut film at the age of sixteen. Rolling Stone gives this film a bit of a hard time but describes Di Caprio as possibly, the "only cast member who can actually act."
"Critters 3" is an American sci-fi comedic horror film and is the third installment of the Critters franchise, directed by Kristine Peterson.