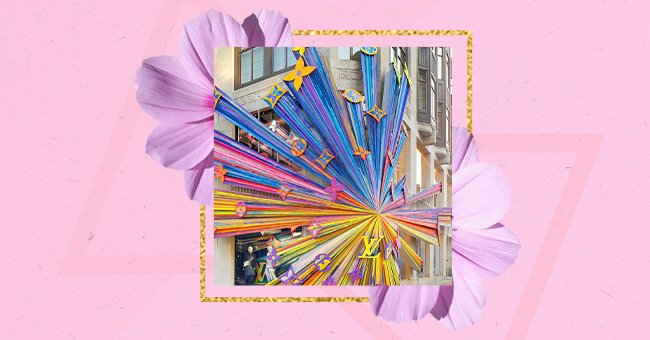 Top 10 Most Luxurious Stores Around The World
While demand for online shopping rises, the need for in-store visits may not seem so necessary anymore. However, a quick in and out at your local fashion store will give you a more personalized experience. You can get help with sizing, excellent customer service, or cash in on in-store deals.
For the wealthy few, however, this experience is dialed up. And we mean way, way up. First, while a regular fashion store may rest in a local mall, luxury stores sit pretty in department stores or buildings of their own. Moreover, the architecture and interior design of these stores are crafted to keep up with the brand's design sensibilities and the client's exclusive leanings.
World over, luxury stores are pairing with designers to collaborate on creating a one-of-a-kind store. This is why there are fewer similarities in the buildings and stores of luxury brands around the world. However, always expect world-class service, personalized just for you. Scroll below to find out the top ten most luxurious stores around the world.
Louis Vuitton (London)
Maison Louis Vuitton London is from the mind of famed architect Peter Marino. The store opened in 2015 and features silk wallpaper, bamboo wood, a glass staircase, and more.
The store is over three floors where the second is exclusively for private clients. Moreover, the space has also hosted the world of lauded artists like Anish Kapoor, Richard Prince, and Takashi Murakami.
House of Bijan, Los Angeles
Rodeo Drive is not without its luxury stores. However, House of Bijan stands out for its appointment-only showroom, which services each clientele individually. The menswear brand has to its list of clientele, Presidents and Hollywood Royalty, dignitaries, and other designers.
L'eclaireur, Paris
This mega-concept store was designed by Belgian Arne Quinze on the Rue Sevigne. Here customers can wander and explore clothing embodied inside store-wide installations where animations play on more than one hundred embedded screens.
Maison Margiela, Paris
This Margiela store came after John Galliano's appointment to the brand as creative director. The store features unique material and form like a black and white malleable tiled curtain and an in-store garden.
Prada Epicenter New York
Talk about a store that is dedicated to art. The Prada Epicenter in New York is a boutique, a public space, a gallery, a performance space, and a laboratory. If you raised your eyes at the laboratory, the company is researching and analyzing shopping culture and futures. A note to self, this store is constantly evolving.
Issey Miyake, Osaka
Located in the Minamisemba neighborhood in Osaka, Japan, are the maritime-inspired interiors that house the fashionable works of Issey Miyake. Japanese designer Shingo Noma created the interiors with a quirky vibe incorporating bars of soap benches and pipe-like clothing rails.
Burberry, Shenzhen, China
Burberry utilized technological advancements in the crafting of its store site in Shenzhen, China. The brand collaborated with WeChat, a Chinese messaging and social media app, to allow clients to engage with the shop. You can book a themed fitting room and even play your fave tunes as you try the clothes.
Moreover, the store houses ten rooms and an interactive window display. Included in the sprawling shop is the Thomas cafe covered by high-gloss beige, chamfered mirrors, and animal-patterned wall panels amongst layers of sandy curtains.
Dior, Seoul
Once again, Peter Marino makes an appearance this time alongside Christian de Portzamparc to create a one-of-a-kind fluid expression of Dior's Haute Couture Atelier in Paris.
Within the store are the brand's fashionable offerings including, Cafe Dior serving French desserts like macaroons and pastries by confectioner Pierre Hermé. Expect to be wowed by the luxe interiors due to glassy inserts that naturally light the shop floors. On the third floor is A VIP Lounge and Gallery.
Dolce & Gabbana, Rome
This boutique store is housed in a 16th-century palazzo with digitized fresco created by creative studio Pastor/Placzek. The store, based in the famed Piazza di Spagna is in collaboration with architecture studio Carbondale. On the floor are circular mosaics inscribed with the words paradise, love, and beauty.
Mall of the Emirates, UAE
The luxeness of Dubai is adequately represented in the Mall of the Emirates. Unlike other stores on this list, this is a luxe department store with almost 470 stores that house famous brands like Versace, Ralph Lauren, and more. It also includes 70 restaurants offering different cuisine.