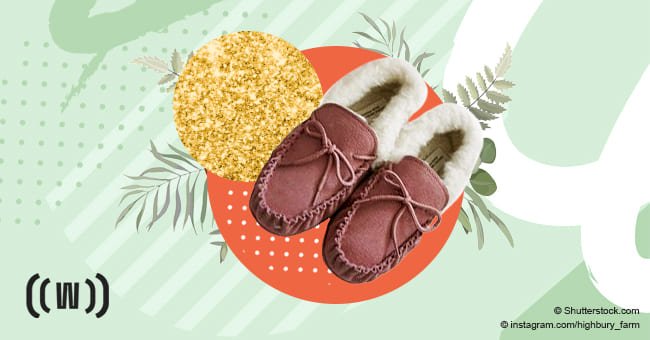 Top 10 Slippers in 2021
If 2020 taught us anything, it's that we can never have enough loungewear, or exceptionally comfortable shoes. Enter slippers, your loungewear friends!
Every woman has her most beloved pair of slippers; most of us have had that one signature pair for so long that they're starting to fall apart at the seams or went out of fashion somewhere around Y2K.
WomanlyLive is coming to the rescue with a list of ten slippers that you must have in 2021, just in case you're still working from home or need something to cuddle up with on those freezing winter evenings.
The Classic Waffle Slipper
Whether you need to do a quick run to the kitchen for your morning coffee before you get dressed or you want to walk around in loungewear all day, a classic waffle slipper will never steer you wrong.
This slipper is comfortable and easy to wear but not the warmest you can find, so it's probably better that you keep this as a summer slipper.
If you like the idea of waffle slippers but need a little more support, slipper socks would be the best choice for you. Slipper socks offer more support than a waffle slipper because they surround the entire foot.
Slipper socks are simply woolen socks with non-slip grips on the bottom. This means that it's essentially a sock that doesn't need a shoe, making it the perfect comfy solution. The best part is that it won't take up any space in your shoe cupboard because they can be stored in the sock drawer!
These are slippers for those who would still like to feel bougie while relaxing. The Ugg Slider is an attractive alternative to the fan-favorite Ugg Boot. The Slider is a flat slipper with an ankle strap for support.
These are just as easy to wear as a classic waffle, only with a little more comfort and a whole lot of style. Perfect for a girl's night sleepover or a work from home day.
Crocs have always been a controversial shoe, but there's no getting around that the fleece-lined crocs are the definition of comfort—the classic croc design, but with a cozy fleece inner.
The best thing about this slipper is that it is unisex to get matching pairs with your S/O. Although these are warm, they're still not a winter slipper.
You can get all of your items personalized in so many places, so why not your slippers? Sliders are the perfect slippers to get personalized because you can monogram the strap.
A monogrammed slipper is the perfect way to say, "I'm glam even when I'm tired." These sliders are another perfect summer pair of slippers.
Ballerina slippers are perfect for the ladies who want a low-maintenance slipper as well as comfort and warmth. This slipper is similar to the slipper sock but boasting more structure and warmth.
This slipper is excellent as a fall slipper because it is warmer than its slipper sock and slider counterparts but not quite warm enough to shield your toes from the winter freeze.
The perfect length for winter days when all you want to do is crawl back into bed. These resemble an actual winter boot, with all the warmth and none of the discomfort.
Booties will keep you warm as well as comfortable for as long as you're wearing them, but they can also be stylish. Booties come in a range of colors and patterns. You may even be able to get away with wearing them out of the house.
The Ugg Boot certainly took the world by storm when they first came on the scene, with every young girl wanting a pair and every mother wondering why she wanted them. The Ugg Boot has now become an inspiration for many more of its kind.
Now you can get boots similar to Ugg Boots, but at a fraction of the cost and just as comfortable. These are perfect for winter evenings with popcorn and a good chick-flick!
Memory foam has become increasingly popular in recent years, and it's not hard to understand why. It's comfortable, durable, and feels oh-so-luxurious. So who wouldn't want it in their slippers?
You can find memory foam slippers for men and women, and they make the perfect Mother's or Father's Day gifts.
A moccasin is a perfect slipper to transition seamlessly from indoor to outdoor use. This slipper will keep you warm and supported with a durable outer shell with a soft and comfortable fleece inner. The best thing about mocassins is that you can get moccasins for women and men so that you can once again have matching slippers with your S/O. Think of how cute that'll look on a Christmas Card!