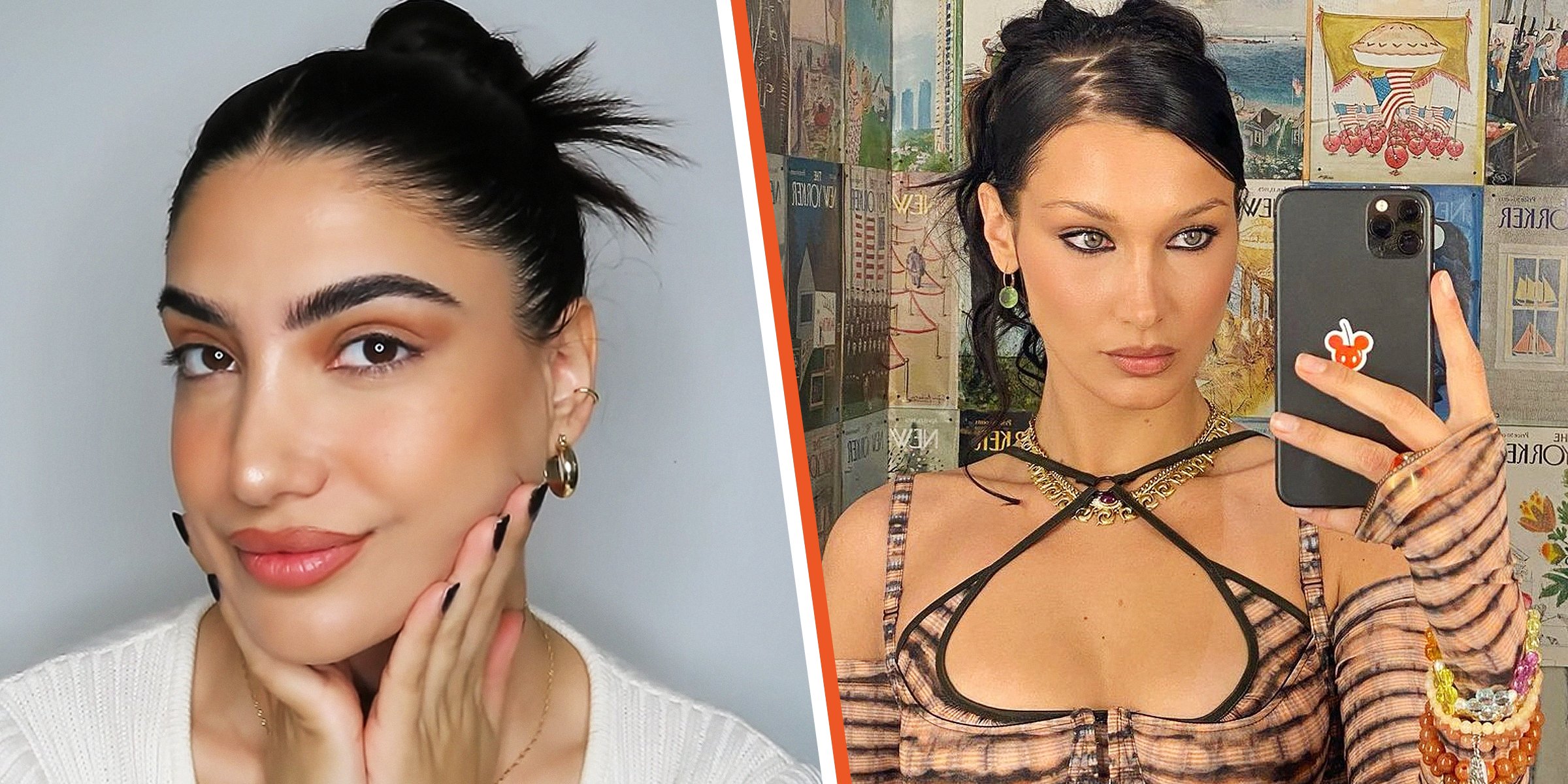 Source: Y2K hairstyles. | Source: YouTube.com/Sagonia Lazarof | Instagram.com/bellahadid
Top 10 Y2K Hairstyles That Are Back and Totally Worth Trying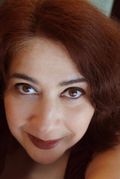 Fashion in hair and clothing is cyclic, and those vintage looks become hot again decades later. Hairstyles from Y2K are back with a vengeance, and it's easy to see why.
It looks as if hairstyles are going retro, and everyone from celebrities to the granny next door is jumping on the bandwagon. They are all going loco over Y2K hairstyles for a very good reason.
The early 2000s were a pretty cool decade if you were looking for great hair ideas. There's something for everyone -- whether your look is cool, nonchalant, pouty ingenue, casual sophistication, or crazy crimp, the Y2K hairstyles have it all for you.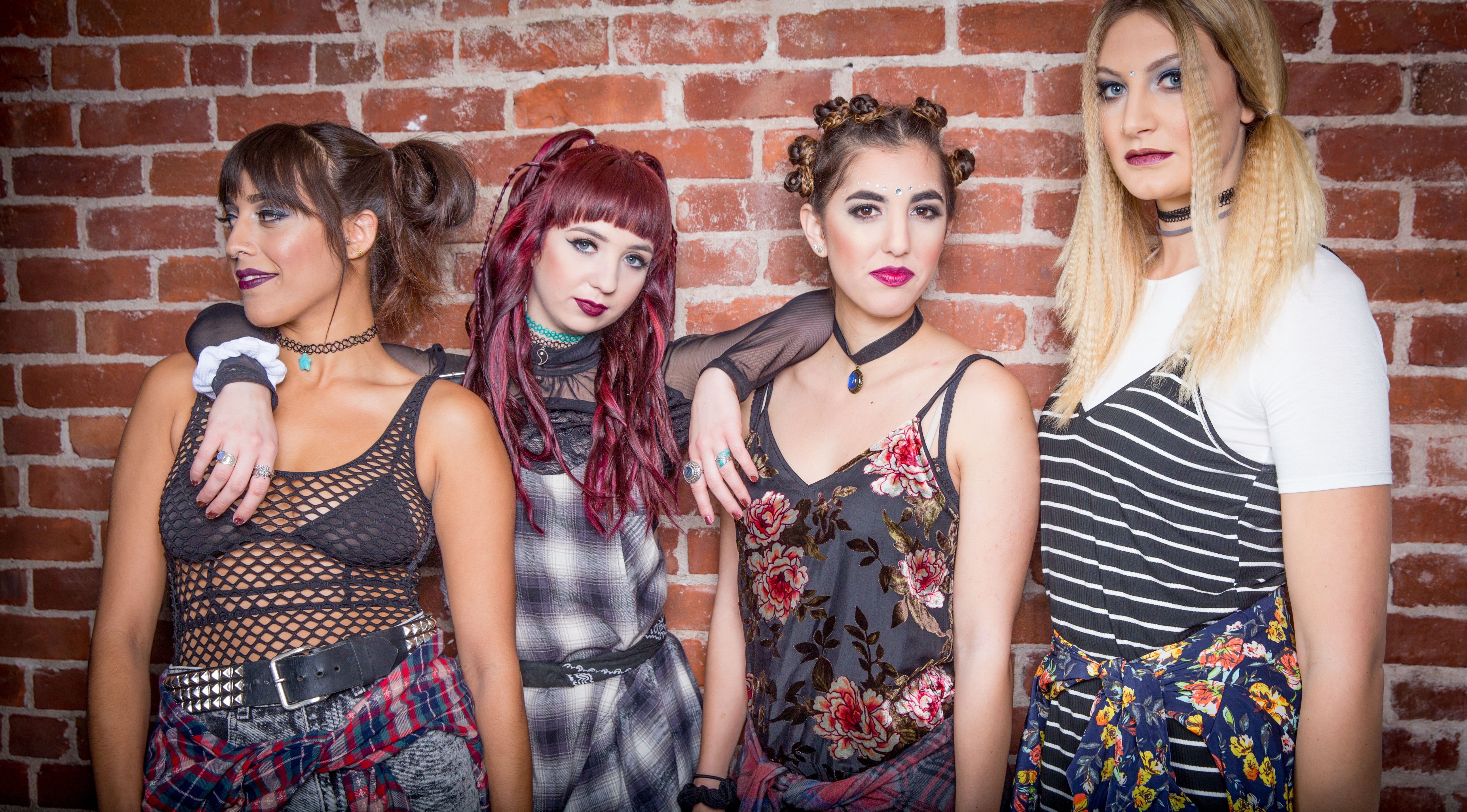 Photoshoot from the 90s. | Source: Getty Images
In the late 90s, everyone was anxiously waiting for the millennium, and those who believed the world was about to end when we hit the Big 2000 were determined to party all the way to the apocalypse and look good doing it. The apocalypse never came, but it turned out to be a good hair decade.
The face-framing updo from the 90s and 2000s is back, and we have to admit that there are few styles as flattering to any face shape.
The 90s babes are now mothers, but their style and pizzazz are rocking the red carpets, runways, and social media. Y2K is cooler now than it was way back then, so go ahead and rock some of that style.
Claw Clips Style
Back in the day, claw clips were things you'd have in your shoulder bag and reach for to get that hair up for the gym, running, or just out of the way for work. The truth is that it looks great. That casual upsweep held in place with a claw clip transmits a no-nonsense sophistication, and the variations are endless.
Sweep your whole mane up, or clip part of your hair back or on the side for a flirtatious look. You can use one or two clips and clip it up into a deliberately messy bun for a sensual look. It can be elaborate and sleek or fun and funky.
The clips can be classical faux tortoiseshell or sparkly crystal glitter plastic, shell, neon, metallic, modernist, or romantic. Dig into some retro clips in the attic for a genuine retro feel.
Butterfly Clips
Fresh, young, and flirty, the butterfly clips are back; as many as you can clip onto your hair in every color. The butterfly clips are part of the Y2K doll look that went with short pleated skirts, mini T-shirts, and clumpy shoes.
The flighty butterflies add a dash of girly charm to the most sophisticated hairdo, and celebrities from Meg the Stallion to Bella Hadid are wearing them. Clip those butterflies onto an updo, a braid, or loose hair; the more, the merrier, and the more colorful, the better. Butterflies are for happiness.
Spiky Buns
The spiky bun appeared in the 90s as the hairdo of choice for off-duty supermodels, and soon it was showing up at 2000 galas and on runways. It looks just as good today, if not better. The spiky bun is sophisticated, with a dash of rebellion, perfect for a night out, a grocery run, or a charity ball.
The hair is pulled back smoothly, then twisted up and pinned so that the ends are loose instead of tucked away, giving the illusion of a feathery tiara. It looks effortlessly glamorous and very slick -- and it's surprisingly easy to achieve.
Beaded Braids
Braids are always popular and look particularly good in summer. The Y2K take is to add beads to the braids -- lots of beads. Some do Lemonade braids and add the beads to the ends, while others braid and bead their bangs.
Some women add beads at regular intervals along the braids and then create elaborate hairstyles. The possibilities are endless, and turn your hair into your best and funkiest accessory.
Baby Braids
One iconic Y2K hairstyle is the baby braid. It is one of the simplest hairstyles and the easiest to achieve when you are short on time and inspiration. The hair is worn loose, and a narrow section is braided on either side of the face.
The two thin baby braids add a playful touch and frame the face in a flattering way. Baby braids are a sweet, young look, and you can add a dash more fun by adding several colorful clips. The baby braids can also be twisted up and pinned or tied back.
Face-Framing Updos
The face-framing updo from the late 90s and 2000s is back, and we have to admit that few styles are as flattering to any face shape. The hair can be swept up into a messy bun or a sleek chignon; it doesn't matter.
What makes this hairstyle is the fall of tendrils along the sides of the face. These can be whispy or thin, sleek or soft wide curls. The face-framing whisps may even be tumbling down only one side. It's the most romantic and becoming of all hairstyles.
Flicked Ends
The flicked ends are all about smooth sophistication. The inspiration for this 2000s look came from the 60s and the glamour of supermodel Jean Shrimpton. The flicked ends look demands that the hair fall smooth and straight, then be styled to flick up and out at the ends.
There is nothing casual about the flicked ends; it is a well-groomed and flawless look that is great for work and equally fantastic for a special evening out. The look can be adapted to take updos to the next level.
Crimped Hair
The crimp has come and gone in variations, one of them the Boticelli Bob, but the true Y2K crimped hair look is unmistakable and unapologetic. It's not masquerading as anything natural.
But before you reach for that crimping iron, remember to stock up on a good heat protectant. The 2020s take on the Y2K-inspired crimp can mean an all-over lion's mane look or random texturing along the hair, which can then be styled in many different ways.
Zig-Zag Part
The simplest hairdo can get a zing from a zig-zag parting, and it's so easy to achieve; all you need is a rat-tail comb, a little skill, and some practice. Once the zig-zag parting is achieved, your imagination is your only limit.
For a well-defined parting, first, apply smoothing gel. It can be combined with any style you like, from baby braids to the face-framing updo. The zig-zag parting is gaining adherents like Bela Hadid and Ariana Grande.
Pigtails
Like the baby braids, the Y2K pigtails are unapologetically young and fun. You can sweep all your hair up into two pigtails, leave it loose, and add two quirky pigtails high on the sides.
If you want to tame your hair, you can braid your pigtails or let them fall in sleek waves on either side of your face. The secret of Y2K hairstyles is that they never take themselves seriously. It's about looking good and having fun.