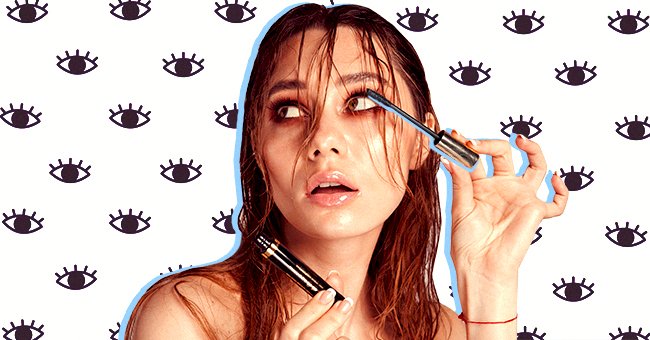 5 Drugstore Waterproof Mascaras of 2020
Waterproof mascara can be both a blessing and a curse. While it lasts ages and withstands anything the weather can throw at you during the day, it is often difficult to remove.
All the rubbing and tugging to get it off at the end of the day can be painful for your delicate eyelashes and skin. However, there are some waterproof mascara's that offer a long-lasting formula that is also gentle on the eye area and easy to remove. Here are five of the best drugstore waterproof mascaras to try.
1. Maybelline New York The Colossal Big Shot Mascara
Price: $7
Maybelline New York's The Colossal Big Shot Mascara won the Allure Best of Beauty Award in 2017 because it gives you fully loaded volume in one coat. The Big Shot boasts a brush with unique, wavy bristles to cradle lashes.
The washable formula is infused with collagen to volumize the lashes. It is also ophthalmologist tested and suitable for contact lens wearers.
2. CoverGirl LashBlast Volume Waterproof Mascara
Price: $7
CoverGirl's LashBlast Volume Waterproof Mascara is a favorite of makeup artist Yuki Hayashi. The mascara boasts lush, volumized lashes created by LashBlast's patented volume-boosting formula and patent-pending brush.
It is designed to coat every lash and now comes in a waterproof version that's even better than the original. It promises instant volume and fullness that is smudge and wear-proof. It is also hypoallergenic and suitable for contact lens wearers.
3. L'Oreal Lash Paradise™ Waterproof Mascara
Price: $9.97
The original version of the Lash Paradise Mascara went viral and even bagged both the Allure Beauty Award in 2017 and the Allure Reader's Choice Award in 2018. What could be better than the original? A waterproof version of course.
The mascara formula offers voluptuous volume & intense length and the soft wavy bristle brush ensures you're applying the maximum amount of mascara. The brush boasts 200+ bristles to ensure every lash is coated evenly and easily. It promises fluffy lashes without flaking, smudging or clumping.
4. L'Oréal Paris Voluminous Waterproof Mascara
Price: $8
"L'Oréal Paris Voluminous Mascara is a staple in every makeup artist's kit,"

said makeup artist Patrick Ta to Allure Magazine.
The drugstore formula is loved by many artists including Mario Dedivanovic, Ariel Tejada, and Quynh. The brand's waterproof formula claims to "works as long as you do." The formula builds a soft lash to three times the natural thickness.
It also has a plush brush that ensures the perfect amount of product coats each lash while avoiding clumping and flaking. The formula also has panthenol and ceramide-R to protect and condition lashes and is safe for sensitive eyes and contact lens wearers.
5. Revlon Volumazing Waterproof Mascara
Price: $8.99
The formula of this mascara is ultra creamy and amplifying and enriched with carnauba wax to ensure eye-catching lashes. However not only is the formula of the Volumazing amazing but the wand on this waterproof mascara is perfectly designed.
The tapered brush features wavy bristles that hug every single lash for an even yet curled application. This ensures that the lashes are curly and long without getting clumpy or spidery. This one is perfect for anyone looking for natural-looking long and defined lashes.