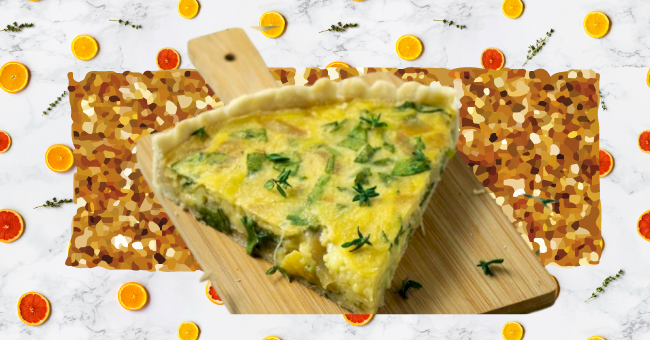 Top 5 Plant-Based Food Trends For 2021
Plant-based lifestyles are on the rise. Whether you're a meat reducer or you're fully committed to plant-based living, here are few interesting trends to expect more of in 2021.
"What makes veganism interesting, compared with other trends in the food industry, is that it carries an identity or value dimension that goes beyond eating healthily. In other words, for some consumers, there is more to being vegan than eating vegan."

Behavioral Scientist Professor Ben Voyer, from LSE's Department for Psychological and Behavioral Science says to LSE.
Plant-based lifestyles are gaining popularity annually. And whether or not it's just a trend like the beloved cronut or kale chips, there's surely something different about this wave that might make it stick. While we wait and see, we'll be trying out some of these trendy foods that we'll probably be seeing around this year.
Plant-Based Seafood and Pork
It's seemingly looking like we can expect more fishless fish and pigless pork in 2021. Peta reports that Beyond Meat introduced a meatless minced "pork" in China while the U.K. got its first vegan poke bowl restaurant towards the end of 2020.
In the United States, Hooray Foods bacon is found on the West Coast in a few stores but intends on expanding significantly.
More Vegan Eggs
It's becoming increasingly easier to find plant-based alternatives to eggs that are made from recognizable ingredients like chickpeas and beans.
Not only that, but these egg alternatives are becoming easily accessible from companies that are available around the US like Follow Your Heart, Eat Just, and Zero Egg.
Vegan Treats
This year, sweet tooths can expect way more choice in the frozen desserts aisle, including plant-based ice cream and cheesecake.
Also on the list of treats is Vegan Milk Chocolate! Peta notes that candy brands have considered two important factors. Some people prefer milk chocolate (over dark, which many vegans opt for), and no one prefers congealed cow secretions.
More Mushrooms
While mushrooms are no stranger to the limelight of food trends, they can expect to grow even more in popularity this year.
Expect "meaty" mushroom options like "steaks" and other pieces of "meat" produced from the superstar fungus. However, this is not really a new trend as mushrooms have also been used as patties or like pulled-pork in previous years.
Meaty Veggies
From banana peel "pulled pork," to cauliflower "steaks" and even butternut squash "tuna," we saw a few vegetables getting a 'meaty' twist with regards to their preparation.