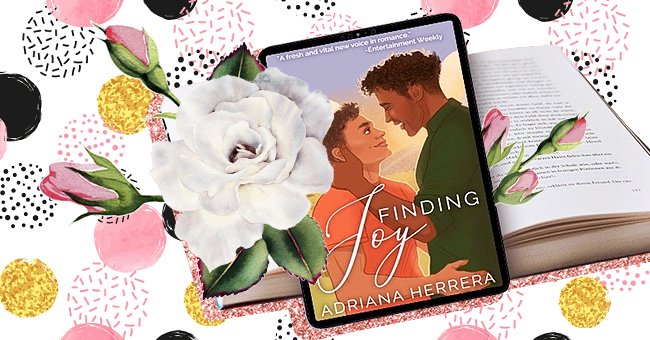 Top 5 Romance Novels To Read In 2020
There's nothing better than curling up on a couch with a good book after a long day. Literature has the power to transport us into magical worlds outside of our own.
Romance novels have a wide selection of sub-genre literature available to read. Lists range from cheesy love at first sight tales and suspenseful back and forths between unlikely lovers.
The wide variety of books available online may make picking the next read difficult for some. So, we've recommended some of the best romance novels to read in 2020 to make your life easier.
Finding Joy By Adriana Herrera
Finding Joy is a love story between two men from completely different worlds. The novel's protagonist, Desta Joy, travels to Ethiopia for work and unexpectedly finds love while he is there.
His love interest, Elias has set out goals for himself, so he can live freely and be himself. The lovers learn from each other as their connection to the city and between themselves becomes stronger.
The Happy Ever After Playlist by Abby Jimenez
Sloan Malone's life takes a turn for the best when she takes in an adorable dog to keep her company. Everything goes great until her new pup's actual owner demands his dog back.
The strange events lead to an unexpected music filled romance between the dog lovers. Happy endings don't get better than having a dog and a new partner in the end.
Well Played by Jen DeLuca
Stacey feels the urgent need to find love after one of her close friends gets engaged. Her online summer fling, Dex McLean presents himself as a viable option.
Stacey falls for Dex more after he sends a heartfelt message, but their face to face meetup doesn't go according to plan. This is a love story is a certified page turner for sure.
Ties That Tether by Jane Igharo
Azere is met with a dilemma when she falls deeply in love with a white man. A promise she made to her late father creates this conflict in her love and pressure from her mother makes it worse.
Azere has to either find a Nigerian man and honor her father, or disappoint her family for her happiness.
The Trouble With Hating You By Sajni Patel
Liya Thakkar is an independent woman who is doing extremely well in her work as a lawyer. Her single status pushes her parents to organise a romance set up between her and a man she has never met.
In true boss fashion, Liya walks out of the hookup to spare her pride. Her liberating decision takes a turn when the man she walked out on starts work at her company where they forge an undeniable connection.