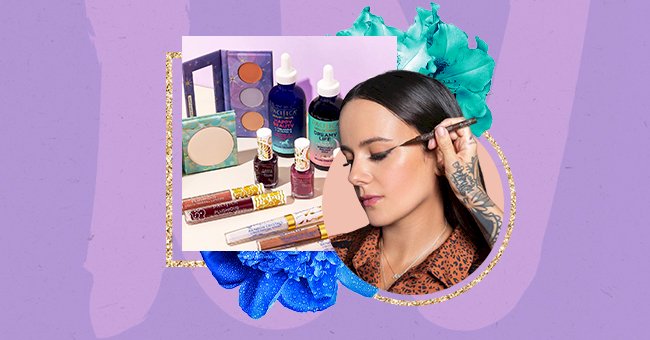 Top 7 Vegan-Friendly Beauty Brands
Are you searching for cruelty-free and vegan brands to buy your makeup and beauty products? We've listed the best seven vegan-friendly beauty brands available on the market.
Ditching animal by-products for cruelty-free options has never been so easy. In recent years, the rise of veganism created a demand for products that are not tested on animals nor have any animal ingredients.
We want to help you make the best purchase decisions according to your personal needs and ethical choices. That said, here's a list of the best seven vegan-friendly beauty brands.
Kat Von D
Kat Von D and her brand, now called KVD Beauty, have been pioneers in the vegan makeup market — more precisely, since 2010. With her signature (and brand's flagship) eyeliner to 40+ foundation shades, this is the brand for those who love vibrant colors.
e.l.f. cosmetics
e.l.f. cosmetics make what some people think wouldn't be possible — high-quality and affordable vegan beauty products from a wide range of makeup items to skincare products free from a myriad of chemicals such as phthalates, parabens, nonylphenol, and sulfate.
Pacifica
With a similar proposal as e.l.f, Pacifica is currently 100% vegan and offers a wide variety of products. With 25 years on the market, you can find hair products, body care items, skincare, nail polish, and makeup. The nicest thing about Pacifica? They have their own recycling program.
Biossance
Renewable, versatile, eco-friendly, vegan, and cruelty-free, what else could we ask? There's absolutely more — all Biossance products are made with squalane, which is a version of the natural lipid squalene found in our skin, and they try to be sustainable as possible.
Cover FX
Created by a former chief chemist at MAC cosmetics, Cover FX offers clean, vegan products — they are free of parabens, mineral oil, fragrance, talc, and gluten. The brand focuses on attending to all types of skin tones, so they've developed 40+ foundation shades and 30+ concealer shades.
Youth To The People
Founded in 2015, Youth To The People deliver what they promise. With what they call "consciously-sourced, nutrient-dense superfood blends", the three-generation family brand works only with sustainable ingredients and products, and it's 100% vegan.
Charlotte Tilbury
One of the celebs fave makeup artists raised in Ibiza, Charlotte Tilbury founded her own makeup brand. The brand offers various skincare and makeup choices, from long-lasting foundations to matte lipsticks to award-winning serums and moisturizers.