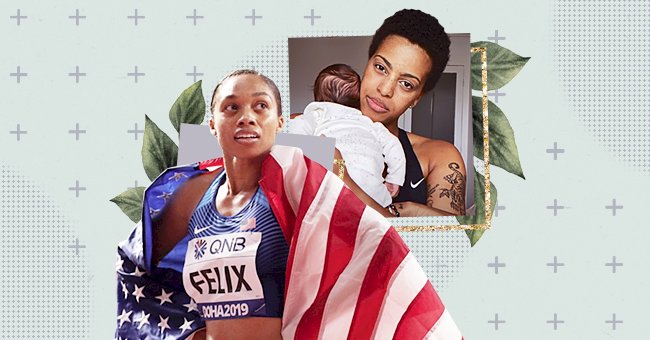 Track And Field Athlete Allyson Felix Describes Nike Maternity Ad As 'Brilliant' But 'Hard To Watch'
Nike released a powerful new one-minute advertisement for their new maternity line to celebrate pregnant women and athletes.
Nike ads are becoming increasingly dedicated to celebrating inclusivity and diversity and are overall showing progressive thinking. For instance, the ad they had featuring the legendary South African middle-distance athlete, Caster Semenya, echoed acceptance and self-love.
The brand's recent ad for their first dedicated maternity line is on par with Nike's inclusive direction. However, for American track and field icon Allyson Felix who previously had a public falling out with Nike, the ad brings up bittersweet feelings.
Nike's Maternity Ad
The tone of Nike's new maternity ad is heartfelt and empowering. It features pregnant and breastfeeding athletes and mothers.
"Can you be an athlete? You, pregnant? You, a mother? That depends."

The narrator begins the ad.
Throughout the video, there are clips of tennis legend Serena Williams playing tennis and celebrating, soccer star Alex Morgan pregnant and practicing, and sprinter and new mother Shelly-Ann Fraser-Pryce winning a race.
Allyson Felix Reacts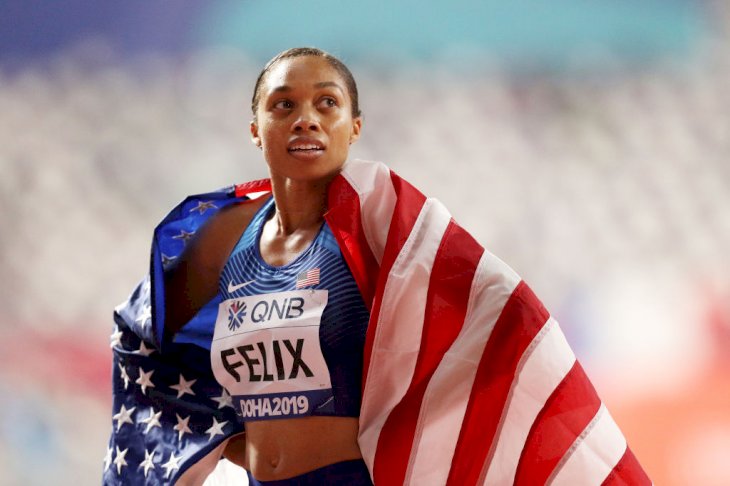 Getty Images
The nine-time Olympic medalist and 12-time world champion, Felix, was widely marketed by Nike during her period of dominance over the span of her seven-year sponsorship by the brand.
Upon seeing the Nikes ad, Felix took to Twitter, saying that she thinks people should watch the ad, highlighting its poignant meaning.
"It reminds mothers that they are athletes. It celebrates mothers. It speaks truth. It's powerful. It's brilliant marketing. I agree with every word in this ad."

Reads Felix's tweet.
Felix's Relationship With Nike
Felix went on to add that she thinks people should also watch the brand's new maternity ad to "hold Nike accountable for it"
The bittersweet feelings arise from her own relationship with the brand after fighting to "secure maternity protections." Once widely celebrated and supported by Nike, the relationship hit the rocks upon her decision to start a family in 2018.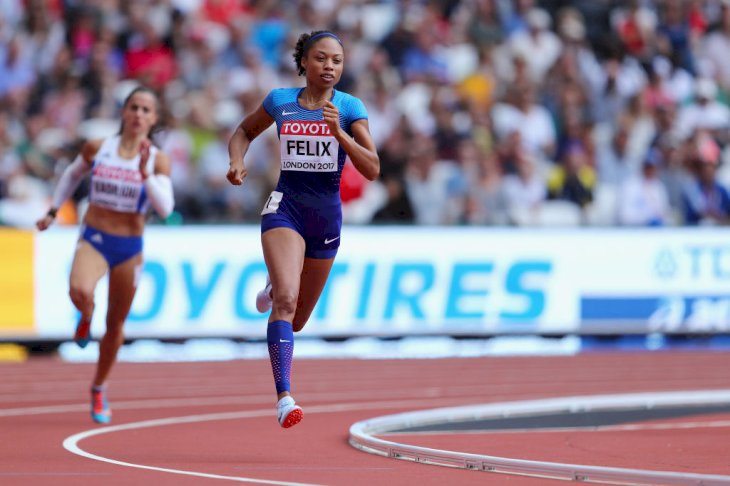 Getty Images
This left her in the middle of ugly contract negotiations after her contract expired in 2017 during her pregnancy. She detailed the alleged lack of support from Nike during her entry to motherhood in her essay to the "New York Times in May 2019."
Reactions To The Ad
The company offered Felix a seventy percent pay cut and refused to "punish" her for not performing at her best around the time she gave birth. This while the athlete had faced preeclampsia resulting in premature birth and an emergency C-section.
Though her efforts, along with fellow Nike teammates Alysia Montaño and Kara Goucher, the company would eventually reconsider their policies.
With that, this new maternity ad still sits uncomfortably for many including Goucher and Paralympian Lacey J. Henderson. The comments on social media reflect this bittersweetness because while the ad hits all the right notes emotionally, it simultaneously sparks memories of "women who had to suffer under Nike in order to become mothers."