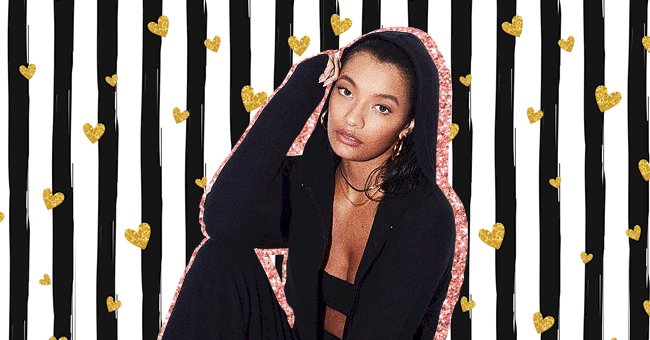 Trend Update: How To Style Lingerie As Outerwear
Get ready to expose your sexy bedroom garments with this year's most controversial trend. Lingerie is now functional for a romantic night indoors and a night out on the town.
Undergarments are getting a great rep lately, especially during the social distancing periods. More celebrities and designers have launched underwear lines that have a range of gorgeous pieces.
Although comfort is key this year, we also see much more skin on Instagram and the runways. Get inspired to try this trend out with these cute styling options below:
Jeans And A Sexy Top
Every supermodel and Instagram style influencer has shared their take on this risque style. The bustier top and jeans combination puts a casual twist on a sultry lingerie item.
Many fashion outlets have started making corset-inspired tops in light of this trend. This option is an excellent alternative to the classic 'jeans and a nice top' outfit for your lunch dates with the girls.
The Satin Slip
Satin slip dresses have become one of the most popular items from this lingerie fashion trend. The comfortable bedroom garments add a luxurious touch to any outfit.
Slip dresses are so versatile that they work well in the bedroom, at brunch, and a fancy dinner. The best part about this style is that you can layer these dresses up for a warmer look during colder seasons.
Comfy Chic
Kim Kardashian is the queen of underwear selfies and probably the most significant influencer of this trend. Her Skims range offers comfortable undergarments that look so chic that you can wear them outdoors.
Many women have shared snaps in their comfy underwear on Instagram this quarantine. It is no surprise that we see more sports bras and bicycle shorts outfits on quick grocery runs.
Banging Bodysuit
Every woman loves a good old one-piece because they are effortless single item outfits. Full lingerie catsuits are becoming more popular, especially with the rise of Savage x Fenty, which offers this style.
This lingerie piece may be a little spicier than the rest of these trending items, especially when sheer. You can always pair this item with some high waisted panties and a full bra to cover up a little.
Bralette As A Crop Top
Every fashion lover knows to expect at least one bralette and blazer outfit on their Instagram explore page. Bralette's are quickly becoming one of the best lingerie items to style with your everyday outfits.
This delicate lingerie item adds a soft and sensual touch to the power suit ensemble. It also looks fantastic when paired with any other high waisted pants.