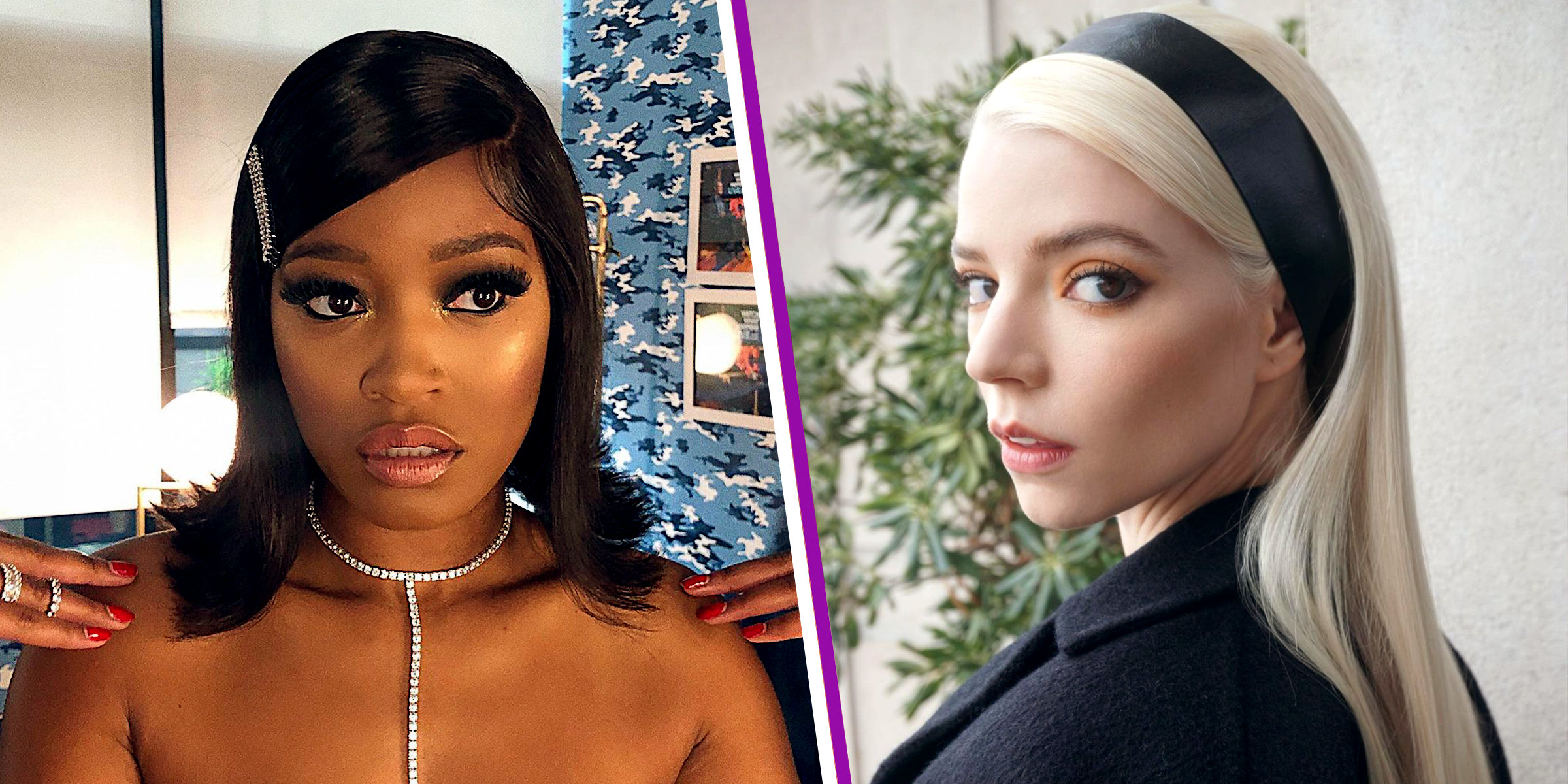 Keke Palmer | Anya Taylor-Joy | Source: Instagram/kahhspence | Instagram/gregoryrussellhair
Trendy Preppy Hairstyle Ideas for Everyone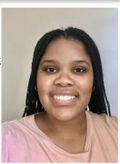 As Autumn leaves are about to fall and everyone prepares to pull out their favorite coats and crisp-collared button-downs, fashion influencers have found the perfect hairstyle to complete all outfits for the colder seasons: preppy hairstyles.
Given the rise of Y2K nostalgia in the fashion world, fashion influences have channeled their inner Blair Wardolf from "Gossip Girl" and coined the term preppy hairstyles.
So whether you're grabbing coffee with friends in the Upper East Side or grabbing dinner downtown, you can choose from an array of preppy hairstyles to tie your look together, paired with hair bows, Alice bands, barrettes, and clips for an extra clean finish.
The Rise of Preppy Hairstyles
Although "Gossip Girl" aired nearly twenty years ago, it not only gave us Blake Lively, Leighton Meester, and Sean Badgley, but it also continues to inspire fashion trends today. And thanks to TikTok, the preppy girl aesthetic has been the craze in the fashion world.
And one of the aspects of the preppy girl aesthetic is preppy hairstyles, which emulate wealth and poise. So whether you're vibe is old money and private country clubs or high-end fashion and New York City's nightlife, preppy hairstyles are so diverse they offer something for everyone.
The Dos and Don'ts of Preppy Hairstyles
Because preppy hairstyles aim to channel a clean and elegant vibe, the devil is in the detail of this beauty trend. And the better the state of your hair, the better the result. You want to avoid having frizzy and messy hair for preppy hairstyles.
As a result, don't be shy when using setting sprays but also don't use products that will dry out your hair. Once your hair is neat and presentable and you've chosen your preppy hairstyle, don't hold back on hair accessories, as with the right Alice band or dainty pearl clip, you can elevate your look.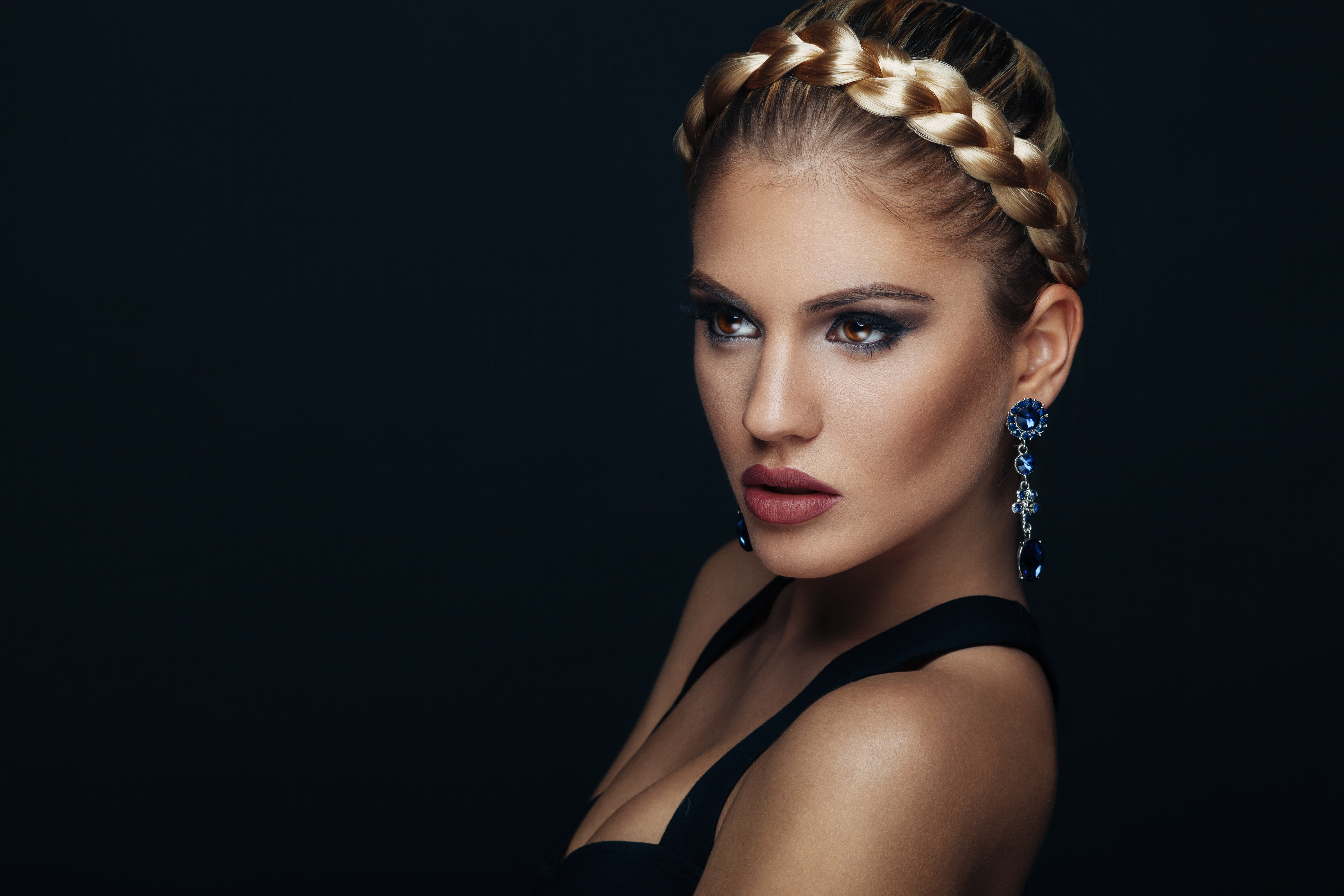 A woman with an braided updo. | Source: Getty Images
Preppy Hairstyle Ideas
The first preppy hairstyle you can try is a braided updo with a hair accessory. This option is excellent for people with a lot of hair, and a floral piece or some pearls can be added for a feminine touch.
Women with shorter hair can enjoy the timeless elegance of a low bun with a side part, and for those who like to turn heads, a sleek coiffed hairstyle with a chignon offers all the drama you need.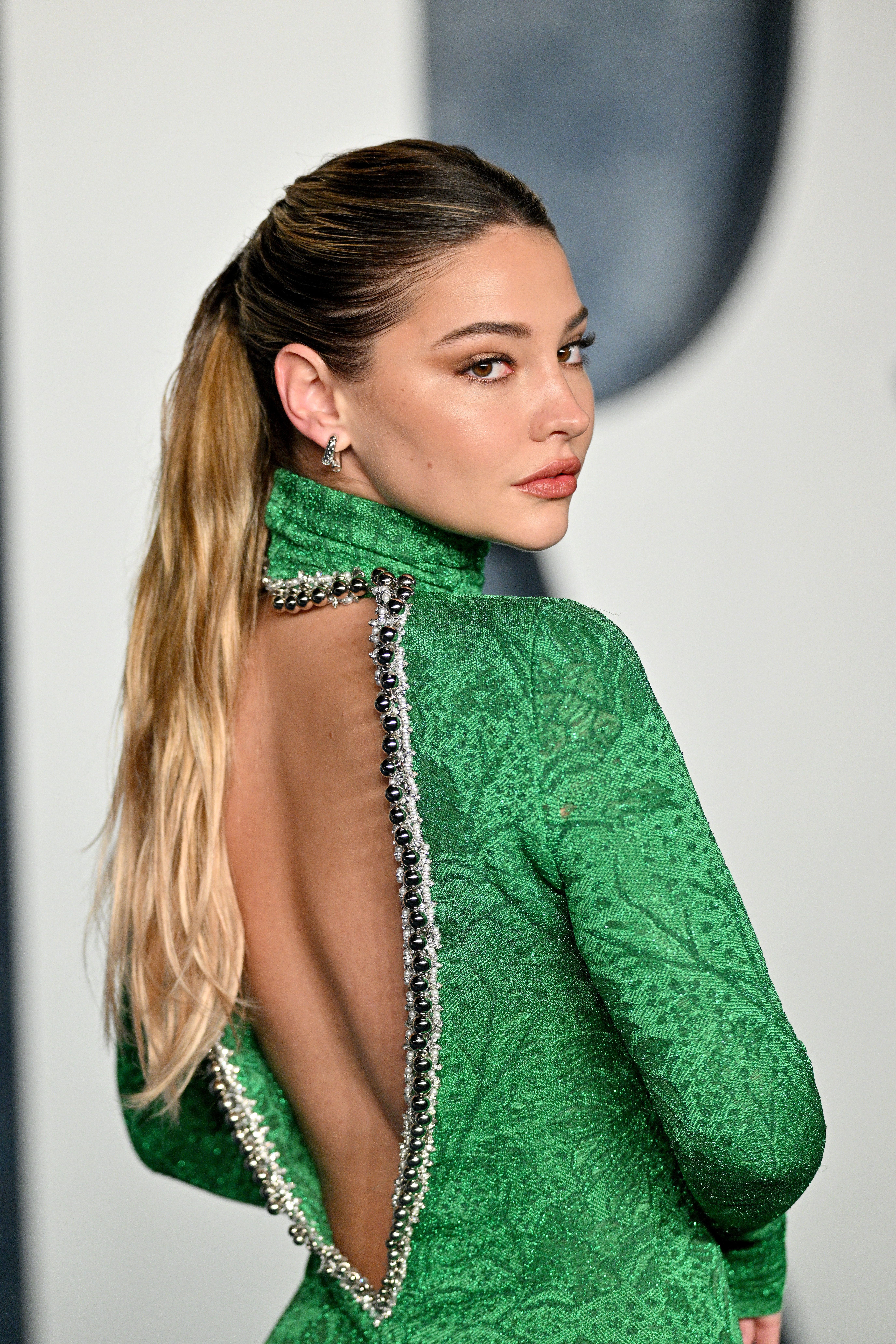 Madelyn Cline at the 2023 Vanity Fair Oscar Party on March 12, 2023, in Beverly Hills, California. | Source: Getty Images
For the traditionalist, you can never go wrong with a preppy ponytail. However, to elevate your look, break your ponytail into two pigtails and wrap them with warm-toned ribbons. If you're in the mood for a free-flowing hairstyle, the polished bob with a sparkly hair clip has your name all over it.
However, women whose hair is too long for a bob can also enjoy the modified version of this hairstyle with a sleek side part. If you like your hair up and out of your face, opt for the neat ballerina bun — or better yet, a ballerina bun with a bow. A pretty, pulled-back plait will also keep your hair out of your face, and so will Ariana Grande's signature half-up-half-down style.